Actor Lee Yoo-mi Filmed 'Squid Game' and 'All of Us Are Dead' Simultaneously
Fans adored Lee Yoo-mi as Ji-yeong in Netflix's 'Squid Game' before her character of Na-yeon in 'All of Us Are Dead.' The actor reveals she had to change her mindset to film both characters in the summer of 2020.
The main cast of Netflix's All of Us Are Dead has many professional qualities to admire. The now global stars are still fresh in their acting careers and have shown their dedication to their craft. Actor Im Jae-hyuk did what was necessary to portray his webtoon character accurately. Fans will be surprised to learn Lee Yoo-mi, who plays Na-yeon, filmed both hit K-dramas, Squid Game and All of Us Are Dead, within the same time frame.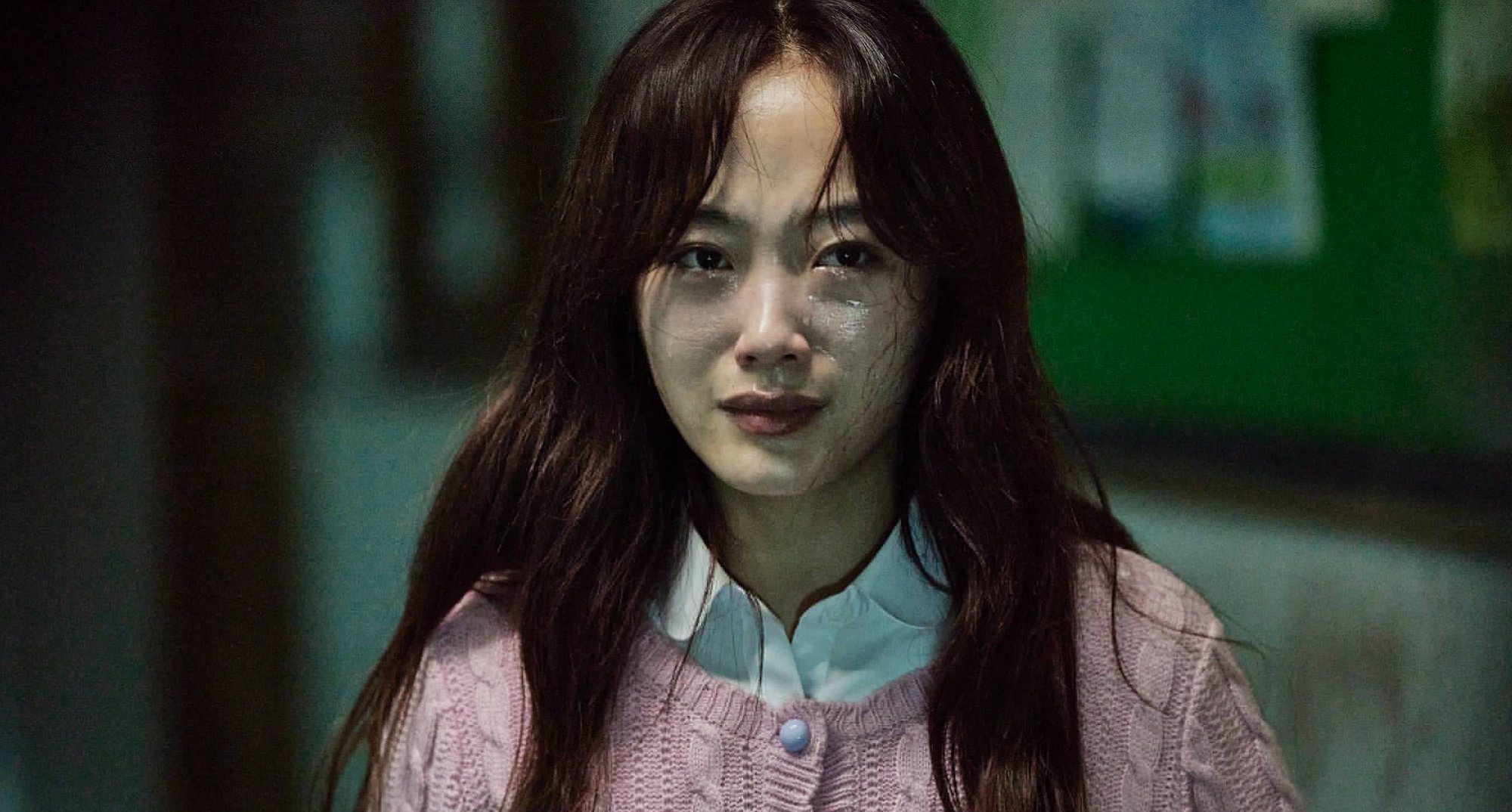 Lee Yoo-mi went from a beloved K-drama character to the most hated in 'All of Us Are Dead'
Before the debut of All of Us Are Dead, K-drama fans were excited for the drama based on the cast alone. Die-hard fans would have recognized many of the young actors from a teen romance K-drama, Hospital Playlist, and Korean movies. Fans were intrigued to see Lee Yoo-mi in a new role as Na-yeon in All of Us Are Dead, despite being unaware of the kind of character she would play.
Lee gained global fame as Ji-yeong in the award-winning K-drama Squid Game. Her on-screen character was loved by fans for her open-mindedness and sacrifice. In the K-drama, she joins the Games after leaving prison for murdering her abusive father.
She becomes close with the character Sae-byeok during the marbles game. Fans wept as she sacrifices her life for Sae-byeok to win, believing she had more to live for. From a loved character in Squid Game, Lee portrayed the most hated character in All of Us Are Dead. She played the role of Na-yeon, a student born with privilege, and detested another character for being on welfare.
Lee Yoo-mi was filming 'Squid Game' and 'All of Us Are Dead' at the same time in 2020
While All of Us Are Dead premiered in 2022, the K-drama was filmed almost two years ago. The time frame was subtly revealed through the main cast's Instagram posts with pictures timestamped in 2020. Park Ji-hoo also revealed in a Netflix cast interview she spent the last two years of high school playing On-jo. For Lee, she spent the summer of 2020 filming Squid Game and All of Us Are Dead at the same time.
According to an interview with The Korean Herald, Lee explains, "I studied my characters in the car while moving to another location. When heading for All of Us Are Dead, I filled something in myself. But on my way to Squid Game, I threw them away from me."
Both of her K-drama characters are drastically different from one another. Lee had to get into a survival mindset for All of Us Are Dead and Squid Game. But for Ji-yeong, the character was pure and genuine, while Na-yeon was tainted by societal issues of class status and greed.
Despite having "received so many curses and swearwords after All of Us Are Dead," Lee is grateful, having been a part of both K-dramas at the same time and released within months of each other. "I think I'm very fortunate to show myself in extremely different styles in a short period of time," said Lee. What new project does the actor have in store?
The South Korean actor will appear in a new 2022 K-drama
Lee started her career in 2010, appearing in movies and K-dramas. Besides Squid Game and All of Us Are Dead, Lee had small-screen roles in Children of the 20th Century and Doctor John. In 2020, she played Kim Se-rin in 365: Repeat the Year.
The actor admits she has played many supporting roles in her career. Many of her characters were killed or written off in the middle of the drama. After All of Us Are Dead, Lee explains, "I've got some offers for characters that live longer and never die. They are happier than any previous characters of mine."
She admits being a part of two global Netflix K-dramas has opened the door for her and a "chance to continue my acting career and experience more various roles in the future."
According to Soompi, Lee is in talks to star in a new 2022 K-drama titled Mental Coach Je Gal-gil as Chae-eul. The K-drama centers on a former athlete who quits their career and becomes a mental coach to help retired athletes and athletes in a slump.