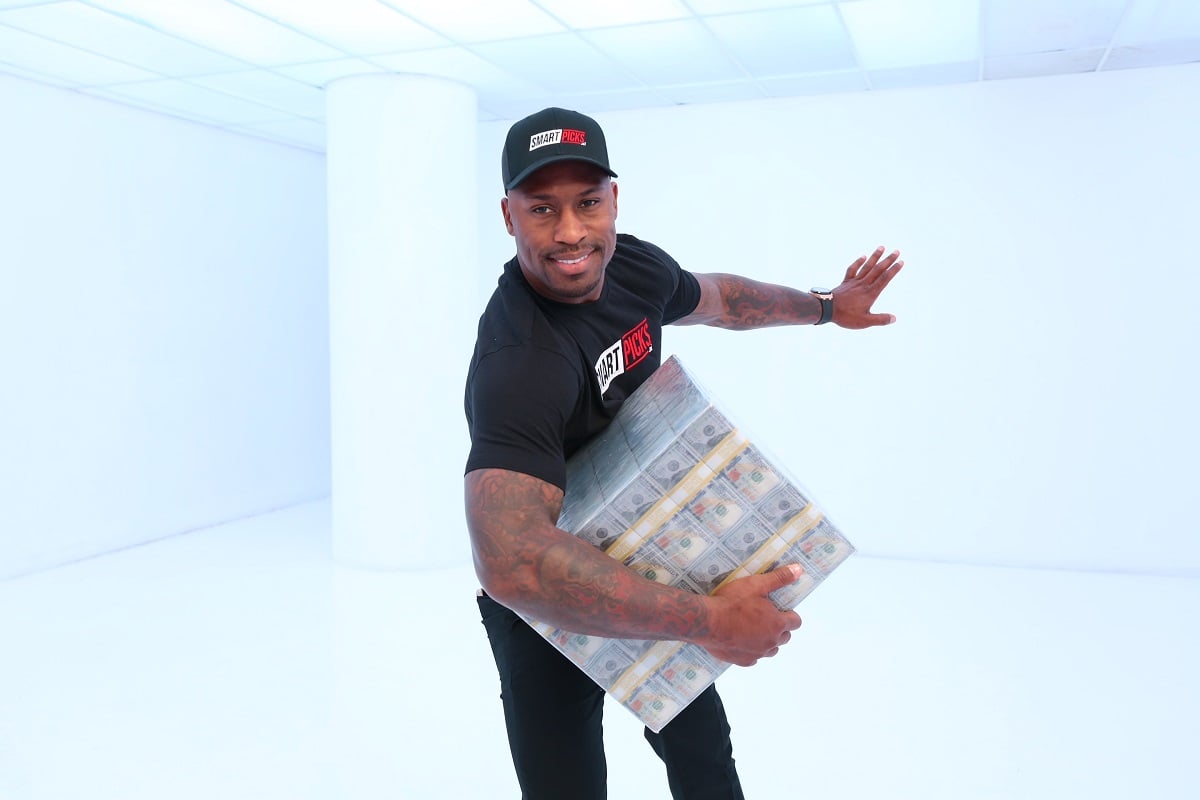 Actor and Retired NFL Star Vernon Davis Talks New AI-Backed Project and the Biggest Story People Can't Stop Talking About Now
In this interview with Showbiz Cheat Sheet, actor and former NFL player Vernon Davis talked about everything from his new AI-backed project to the Travis Kelce-Taylor Swift rumors.
Former NFL tight end Vernon Davis played in the league for 14 seasons with the San Francisco 49ers, the Denver Broncos, and the Washington Commanders before retiring from the sport in 2020. After a successful career in football he transitioned into acting, released his debut rap album, and founded the production companies Reel 85 and Between the Linez Productions. You may have seen him on the small screen too as he has competed on Dancing With the Stars and served as a judge on Domino Masters.
Now, Davis has a new project he launched called Smart Picks. Showbiz Cheat Sheet caught up with him to talk about that, as well as a few of his other projects, and the news that another NFL tight end Travis Kelce may be dating Taylor Swift.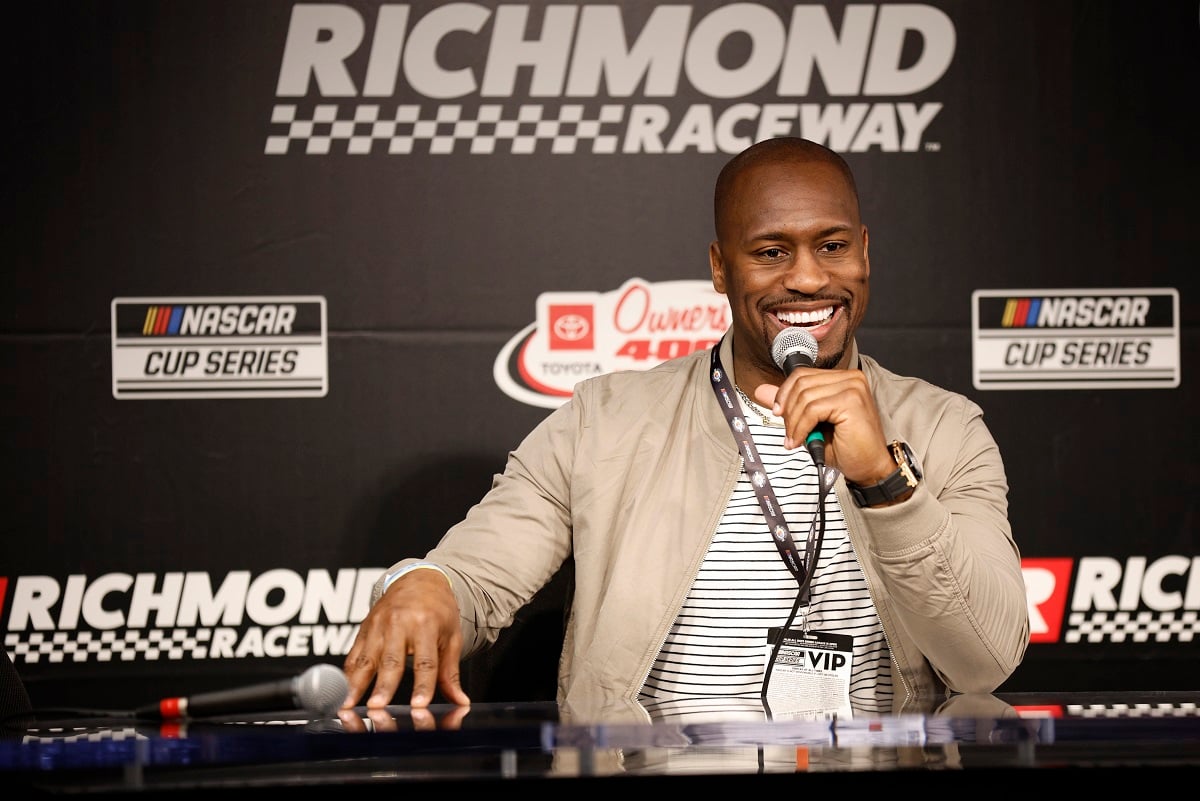 What is the new platform Smart Picks?
Smart Picks is an AI-backed sports prediction platform that Davis launched with Hollywood executives Henry Penzi and Josh Webber, as well as Los Angeles entrepreneur Paul Van Kleef.
The new platform "leverages the latest machine-learning algorithms to predict the outcomes of sporting events with unmatched precision and accuracy by utilizing vast amounts of data such as historical statistics, real-time updates, weather, travel time, social media of every player, and even political unrest and world events to generate precise predictions that give users a competitive edge. The AI is trained on over 150 factors to determine the results of each game."
Davis explained he was interested in something like this specifically because "People talk to me all the time about sports betting. I haven't really got into it that much. But when I heard about this platform I thought, 'Wow this could definitely work.' For people who are betting this would allow them to have assistance. It's a platform that gives you reminders helps you and gives you better results when it comes to making a bet. This is a no-brainer. This is something everyone would want to get into."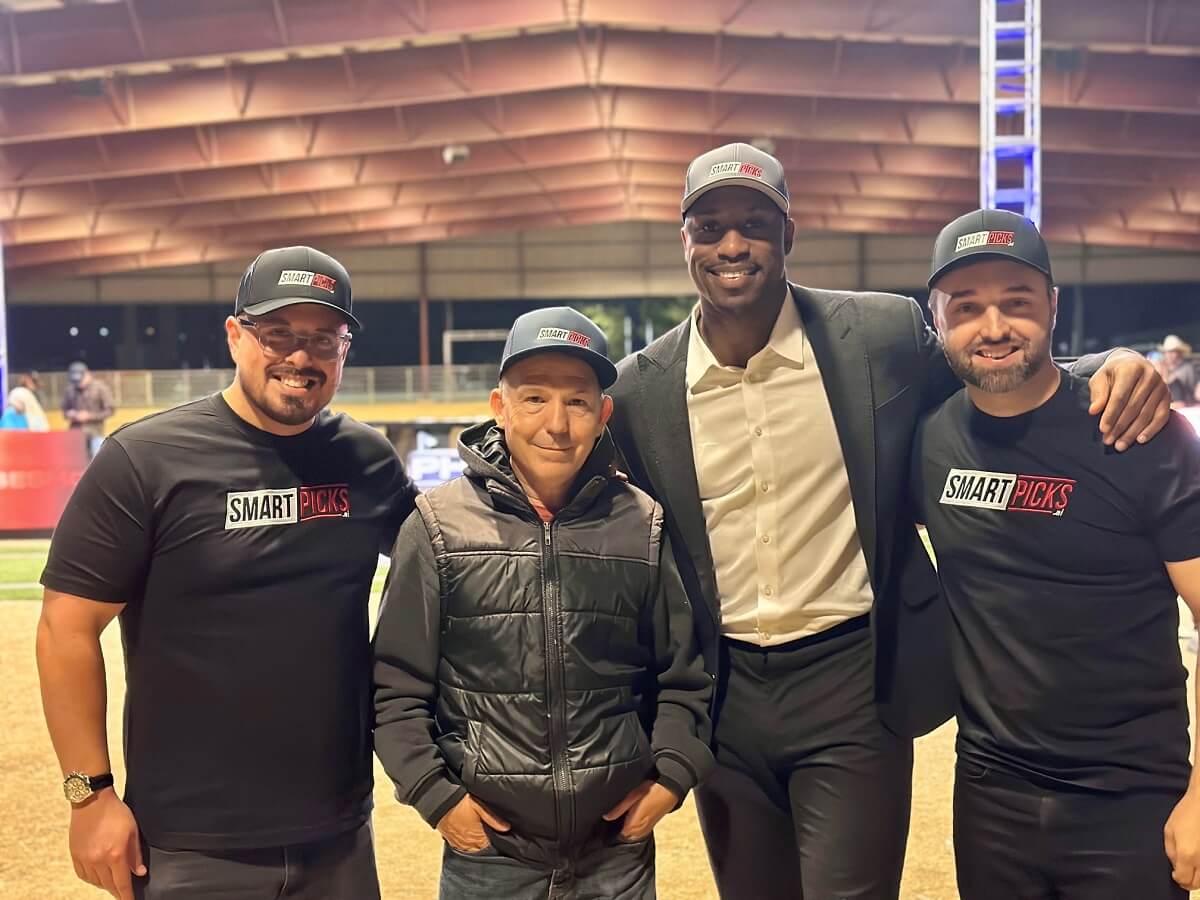 "We expect to be the largest and most advanced sports prediction platform online, consistently staying ahead of the bookmaker's odds with our evolving daily AI development team and marketing edge."
Currently, Smart Picks is available for NFL betting but will soon branch out into other sports.
For more information about Smart Picks and how to sign up, go to: https://smartpicks.ai
Davis' take on the biggest story in the NFL right now
Three weeks into the NFL season, one of the biggest stories has to do with another great tight end and a very famous singer after Taylor Swift attended a Kansas City Chiefs game to cheer on Travis Kelce.
Now, just about everyone is trying to figure out if they're dating and Swifties want to know how compatible they are. Being a former tight end himself and also a recording artist, Davis talked about some of the similarities between being an athlete and being a musician.
"The same preparation you put into being a football player is the same preparation you put into being a musician," Davis shared. "A person that's successful in their craft, they have consistency and this drive to always be better at what they're doing. And they do it all the time. You're always working on the craft. You're always trying to figure out ways to get better. Those are the similarities."
What other projects Davis has in the works now
In addition to launching Smart Picks, Davis is continuing to work on his music and acting career.
He has a new movie titled Senior Year: Love Never Fails, which is out now in select theaters. The former football star has also been cast in a new film directed by Steven Spielberg's daughter, Destry Spielberg, in which he plays a zombie.
Fans can follow and keep up with all Davis' latest projects @VernonDavis85 on X (formerly known as Twitter) and on Instagram.