Actress Kim Fields' Net Worth and Whether She's Rooting for a 'Living Single' Reboot
Former Living Single actress Kim Fields made an appearance on HBO's Insecure last night that was received with much excitement on Twitter.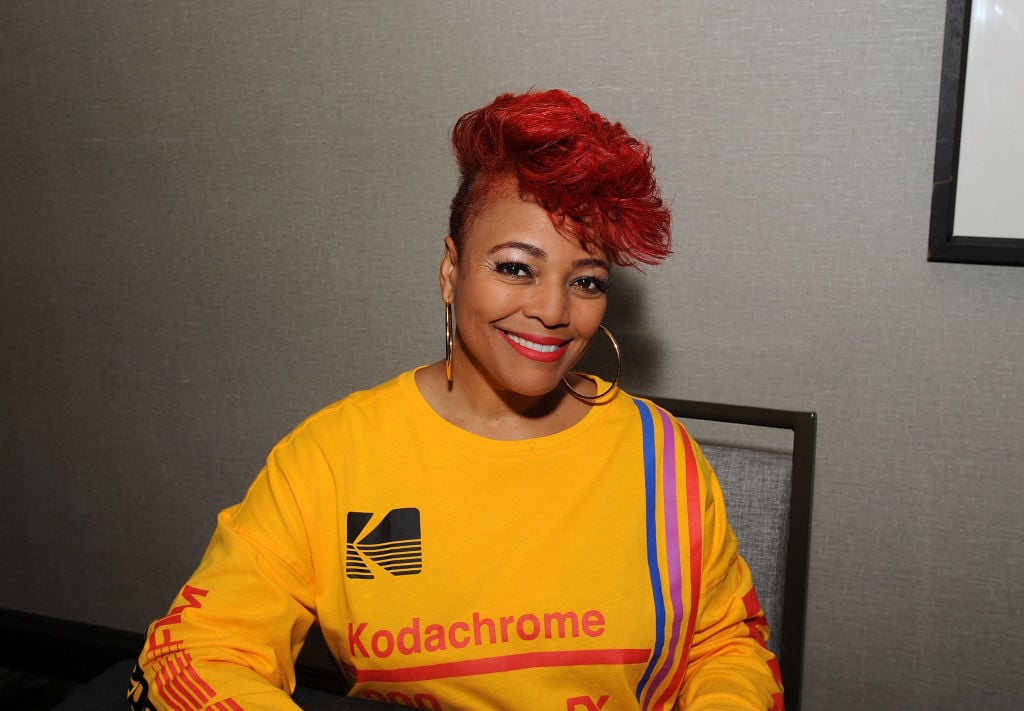 The actress tweeted after the episode aired to the show's co-creator, Issa Rae, "Always love playing in your playground, Trailblazer! On either side of the camera."
Fields' career has been impressive, starting from her childhood role in The Facts of Life to her role in the wildly popular Living Single and much more.
She's nowhere near done yet.
Kim Fields on 'The Facts of Life' reunion that just happened
Most recently, Fields served both as star and executive producer of the 2019 Lifetime movie, You Light Up My Christmas. The film was a The Facts of Life reunion of sorts, as it featured the 51-year-old's costars from the 1980s comedy, including Lisa Whelchel, Nancy McKeon, and Mindy Cohn.
She told Extra in 2019,  "The movie has the wonderful ice skating rink in the storyline and I thought, 'Wouldn't it be cool if my "Facts of Life" sisters were these characters that ran the skating rink, and we named the ice skating rink Charlotte for Charlotte Rae?' "
Rae, who played the girls' headmistress, Mrs. Garrett, on the classic show, died in 2018.
All the actresses agreed to appear in the film, but at the last moment, McKeon had a family emergency. Even so, that didn't stop her from keeping her promise to make it a true The Facts of Life reunion.
"Nancy McKeon had a really difficult, unexpected family emergency she had to work through," she said, "and she still stayed committed, and said, 'I will still do the part — I can't come to Vancouver and film with you guys, but I will do my part and you can put it in there.' We're still on screen together."
Fields was moved by her friend's gesture, saying, "It was one of the hardest things that she ever had to go through, [and] she still put it down for me."
What Fields has been up to lately
The mother of two has been making a name for herself as an in-demand director, having directed dozens of episodes of Tyler Perry's House of Payne, as well as episodes of shows like Kenan & Kel and Let's Stay Together.
She also directed in 2018 an episode of HBO's Insecure in its third season, "Kev'yn," which playfully poked fun at Living Single. She said on Instagram at the time, "SO much fun directing "Insecure" Season 3 #ShowInAShow 90s comedy "Kev'yn"!"
Fields' net worth and whether she sees a 'Living Single' reboot in the future
Speaking of the iconic 1990s sitcom, Fields finally revealed whether she thinks a reboot of the beloved series will happen.
"Well, never say never," she told blackgirlnerds in 2019. "[P]eople have to be careful with [reboots], I think, because to have hit anything has a bit of lightning-in-a-bottle-element."
The actress, who has a net worth of $8 million, explained her hesitance in pursuing a reboot of the show, as great as the clamor is for it.
"You want to make sure you recognize and have the reference for that lightning that was captured. The process of capturing lightning in a bottle — it's not just a case of let's build a barn and put on a show. You can't just go, 'Where are these characters now?' If you don't get that right, your fans will turn on you in a heartbeat because these are characters that they love, that they resonate with, that they recognize."