Adam Busby Confirms 'OutDaughtered' Season 8 Will Have More Episodes Than Season 7
OutDaughtered is back. A new season of the Busbys' TLC series premiered Feb. 23, and fans couldn't be happier to see the quints back in action. Plus, in another piece of good news, season 8 of the Texas family's reality show will be longer than season 7, Adam Busby has shared. 
Last season of 'OutDaughtered' was cut short by the pandemic 
RELATED: 'OutDaughtered': Adam Busby Said it Was a 'Gut Punch' to Hear His Daughter, Hazel Busby, Needs Another Eye Surgery Soon
OutDaughtered follows the adventures of Adam and Danielle Busby and their six daughters (including the only sets of all-female quintuplets in the U.S.). The pair are parents to 9-year-old Blayke and 5-year-old quints: Ava, Parker, Hazel, Olivia, and Riley. The show has aired on TLC since 2016. 
Over the years, viewers have come to love the Busby family. But in 2020, they were disappointed when OutDaughtered's newest season had just four episodes.
"Season finale? There were only 3 or 4 episodes," one person wrote on a post from the official OutDaughtered Instagram account announcing that the last episode of season 7 would be airing in early August 2020.
However, as Adam explained to his fans on social media, the coronavirus (COVID-19) pandemic forced an early halt to filming OutDaughtered Season 7.
"Unfortunately we can't exactly have a camera crew following us around and going places right now," he shared in an April 2020 Instagram update. "This COVID-19 pandemic has set us back with being able to make any new episodes."
Adam Busby answers fan question about 'OutDaughtered' Season 8  
RELATED: 'OutDaughtered': Adam Busby Reveals Wife Danielle Busby Had to Go to the ER After Experiencing Some 'Alarming Sensations'
Unsurprisingly, loyal followers of the Busby quints and their family want to know if they can expect another abbreviated season. Well, it sounds like things are getting back to normal in OutDaughtered Season 8.
"Will the season be longer than the last one?" one person asked on Adam's Feb. 23 Instagram post.
The dad-of-six's response was brief and to the point: "Yes."
While Adam didn't share exactly how many episodes of OutDaughtered there will be this season, it definitely sounds like viewers can count on there being more than four. 
Adam Busby addresses criticism of the Busby quints' outfits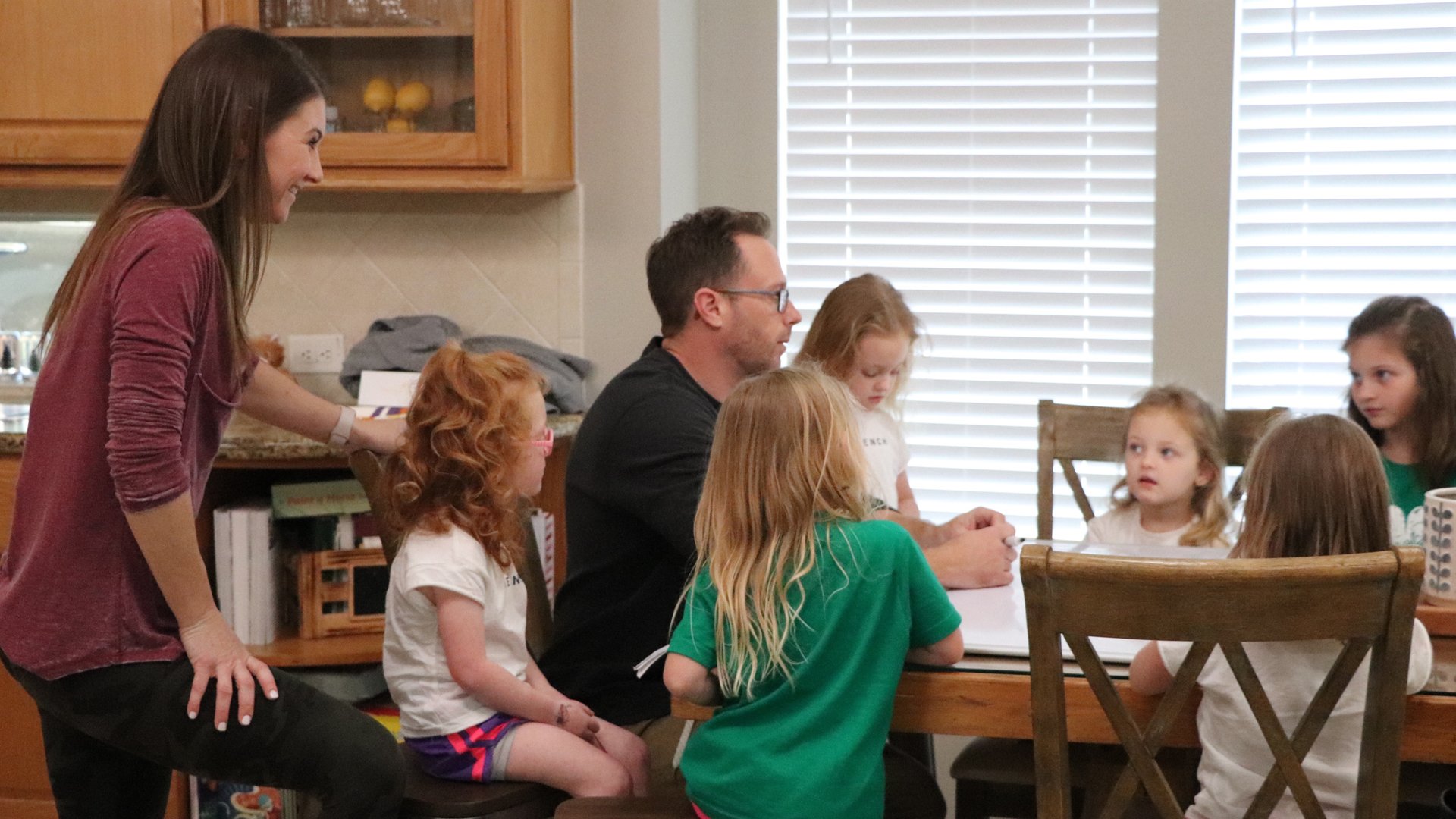 In addition to answering fan questions about the length of season 8, Adam also took on a  person who questioned his parenting decisions. The unhappy commenter slammed Adam and Danielle for always dressing the quints in identical outfits. "They need to learn individuality," the person wrote. 
Adam didn't mince words when he fired back at the critic.
"Is that what you do with your quintuplets?" he asked. "We actually dress them differently quite often, but even when we let them decide they actually still like to dress alike. We as their parents know what's best for our kids."
New episodes of OutDaughtered air Tuesdays at 8 p.m. ET on TLC. Full episodes are also streaming on discovery+. 
Check out Showbiz Cheat Sheet on Facebook!