Adam Carolla's Impressive Car Collection Is Worth Over $3 Million
It's no secret that celebrities are some of the world's best car collectors. Most celebs start splurging on cars within their first few paychecks for whatever gig they've landed and the few that stay famous throughout their lives have some of the most elaborate and expensive cars in their giant garages.
Comedian and podcaster Adam Carolla is among the many who have picked up car collecting as a hobby. His impressive collection is worth over $3 million dollars, so let's take a look at what he has inside his garage.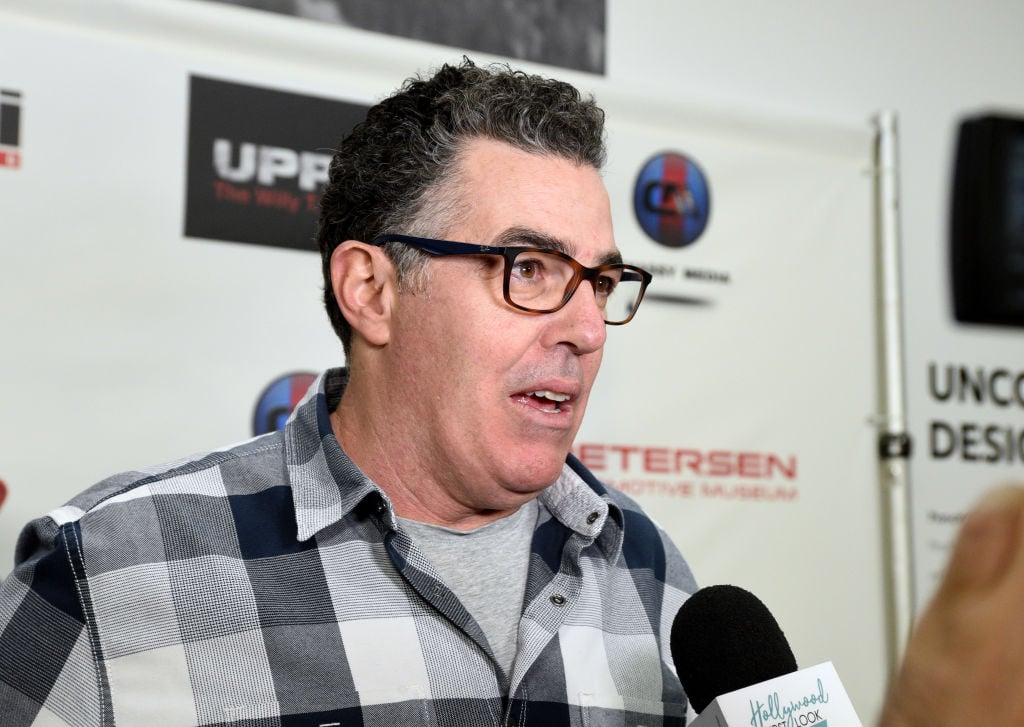 How did Adam Carolla fall in love with cars?
Adam Carolla has been around the spotlight for years. You'll remember him from Loveline on MTV from 1996-2000, then The Man Show from 1999-2004. Since 2009, Carolla has been hosting The Adam Carolla Show podcast, which is still one of the most popular podcasts.
But Carolla's true passion comes in the form of cars — specifically race cars. And even more specifically — race cars owned by race car driver Paul Newman.
Surprising many people, Carolla has the world's largest collection of Paul Newman race cars, according to Car and Driver. But the funny thing about his collection is the fact that it inadvertently became a Newman collection just because Carolla liked Datsun cars, which just so happened to be the cars Newman raced with.
When Newman passed away, Carolla took it upon himself to continue collecting his cars simply because he figured it made sense to have them all in one place — and because he thought they'd be worth more following the actor and race car driver's death.
Adam Carolla's car collection is an impressive one
Carolla spoke with GQ in 2013, showing off his garage and a few of the gems inside. One Newman race car he shows off in the video clip is a 1988 Nissan 300ZX. This racer has a turbocharged V6 engine and brought Newman a Championship title in 1984. Carolla himself uses this car for racing and has also won in it. 
Another car he discussed in the video is a 2005 Aston Martin DB9. He talks about the paint job he got on this one, saying that the signature green color was a must, especially combined with the bright red leather seats in the interior. This gem is worth around$200,000.
The most expensive car Carolla showed off for GQ is a 1969 Lamborghini Miura S. This is one of only 140 models made and is worth almost $800,000. Carolla jokes about this one in the video, saying that it's not for sale unless you know of someone "who's got a big fat check, then you know where to find me." 
Collecting cars for fun, not to make money
Adam Carolla may have an impressive collection, valued over $3 million, but he didn't get into collecting cars as a money-making endeavor. He says that he enjoys this hobby simply because he loves beautiful cars, and he enjoys racing unique vintage racers.
He has about 20-30 cars in his collection and many of them are vintage race cars, including the many previously owned by Paul Newman.
On top of the cars in his collection, Carolla has added other things from Newman's personal possessions to bulk up the quality of his collection. He has racing suits, helmets, plaques from different races, and a number of other memorabilia from Newman's racing career that he acquired from his former racing team members.
It's clear that Carolla enjoys cars for unique reasons compared to the rest of us, and he takes care to make sure his collection is one of a kind.