Adam Driver: 1 Audition Had Him 'Confused' About What He Chose to Do With His Life
Adam Driver is one of the most private actors in Hollywood. Much of his personal life is kept out of the public eye. Still, Driver's experience coming up as an actor is out there for the world to see — including one audition that had the Star Wars star questioning his career choice.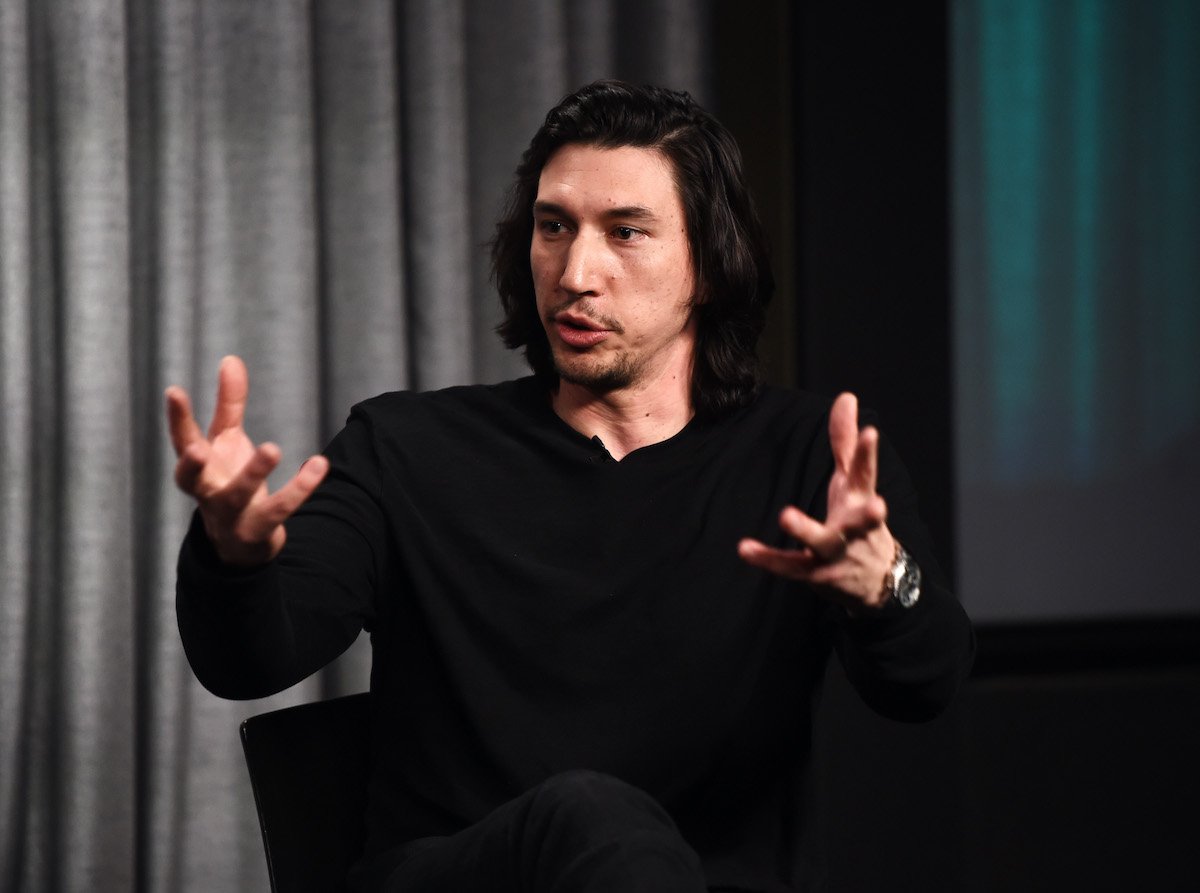 The award-winning actor doesn't watch his movies and TV shows 
Contrary to popular belief, many actors don't enjoy watching the movies and shows in which they star. Driver is one of those celebrities, along with Renée Zellweger, Jason Momoa, and Chris Pine. 
Star Wars is Driver's only exception to the rule. "There's so much of the story you're missing [when you film a movie like Star Wars]," Driver told Jenelle Riley during a SAG-AFTRA Foundation interview. "So I watch those." But Driver couldn't watch Star Wars: The Force Awakens without feeling sick. 
Ironically, Driver's role in Lena Dunham's HBO series Girls is partially to blame. Not because of the show, of course.
"The experience [of watching my acting is terrible]," Driver told Esquire in 2015. "I saw the pilot of Girls with Lena on her laptop. I was like, 'This is f*cking terrible.'" 
Driver won't watch the movies and shows that he stars in to avoid feeling that sense of self-criticism. Spike Lee's BlacKkKlansman is among the movies Driver hasn't seen, nor does he have plans to watch the film.
Adam Driver doesn't let himself get excited about the roles he auditions for 
During an interview with The Daily Beast, Driver talked about how nervous he gets doing auditions. "There have been so many auditions where I've felt like I was gonna crap myself," the actor admitted. 
Driver says he has "trained" himself not to like any of the roles he auditions for. This way, if he doesn't land the part, he doesn't feel so down about it. Essentially, Driver is always preparing himself for roles to not work out. 
"That's always seemed to be a weird way of going about it," he admitted. But his process was born out of several "strange auditions" Driver has experienced. 
Adam Driver's audition for the role of a superhero-horse made him question his career as an actor 
During that same interview with The Daily Beast, Driver talked about one of the strangest auditions he has ever had. "In one, in particular, I remember I had to be a superhero-horse," he began. 
"I even neighed in the middle of the audition," Driver added. Unfortunately, Driver doesn't think that show ever reached the production phase. "They were superheroes that were part-animal, I think?" 
Though he was skeptical about the project, Driver admitted it could have turned out to be "very good." Regardless, that audition made him question his career choice at the time. "I was definitely confused about what I'd chosen to do with my life," he concluded, laughing. 
Despite not enjoying the act of watching his movies and shows, Driver does enjoy being an actor. For him, acting was the next logical step after leaving the military. 
"It always seems like a miracle when someone is willing to pay for us to [act]," he admitted to Vulture. "We're here right now, and we're never going to get a chance to do this again."