Adam Driver: Minnie Driver's Father Led a Double Life, but She Isn't Related to the 'House of Gucci' Star
Is Minnie Driver related to Adam Driver? Her father led a double life, leading many people to believe a familial connection is possible.
Adam Driver is on many people's radar thanks to his leading role in House of Gucci. The Ridley Scott drama starring Driver and Lady Gaga recounts the story of the assassination of Maurizio Gucci.
Since Driver keeps most of his personal life out of the spotlight, many fans have questions. The Star Wars actor shares the same last name as the talented Minnie Driver, whose father had multiple families.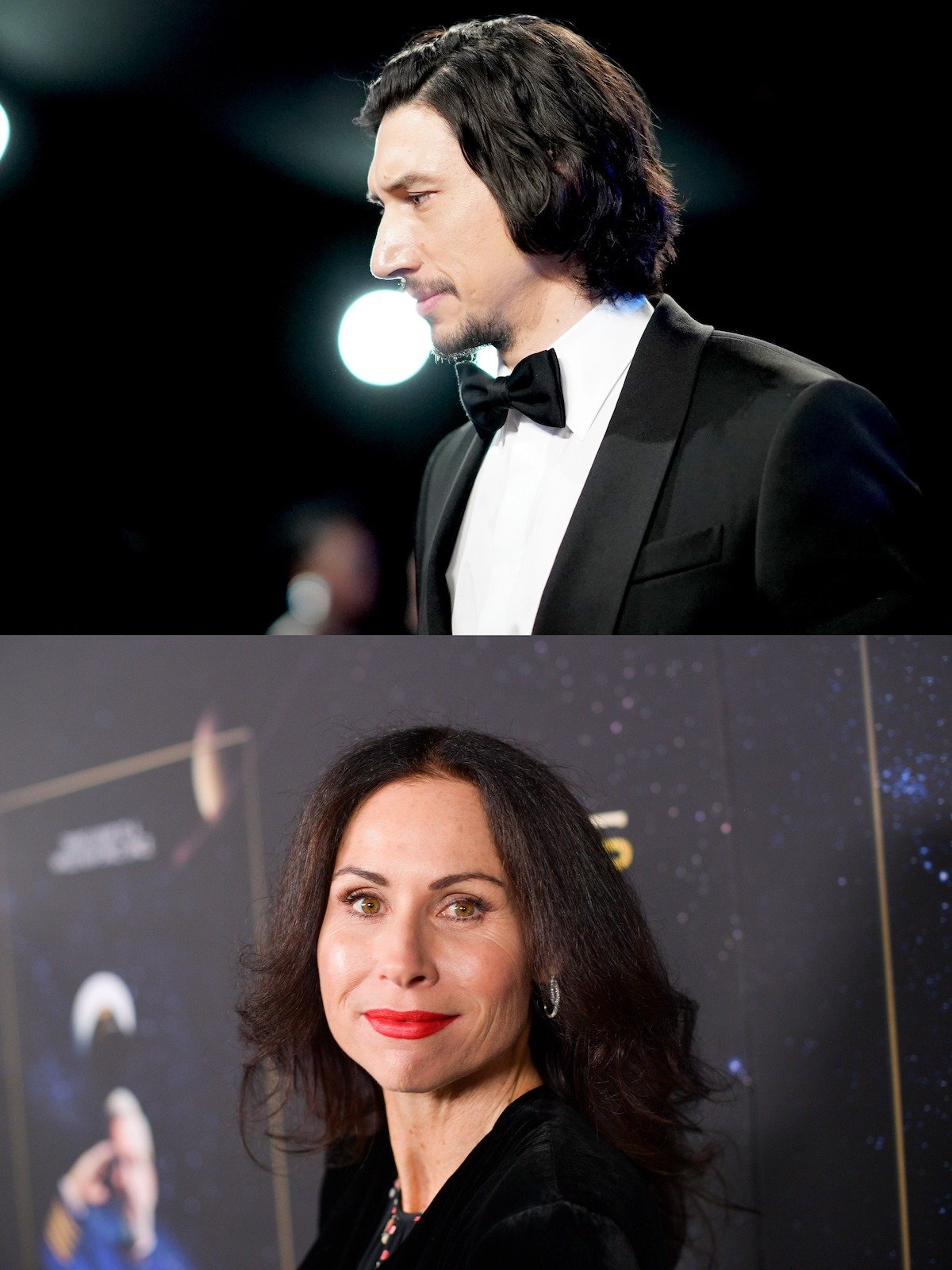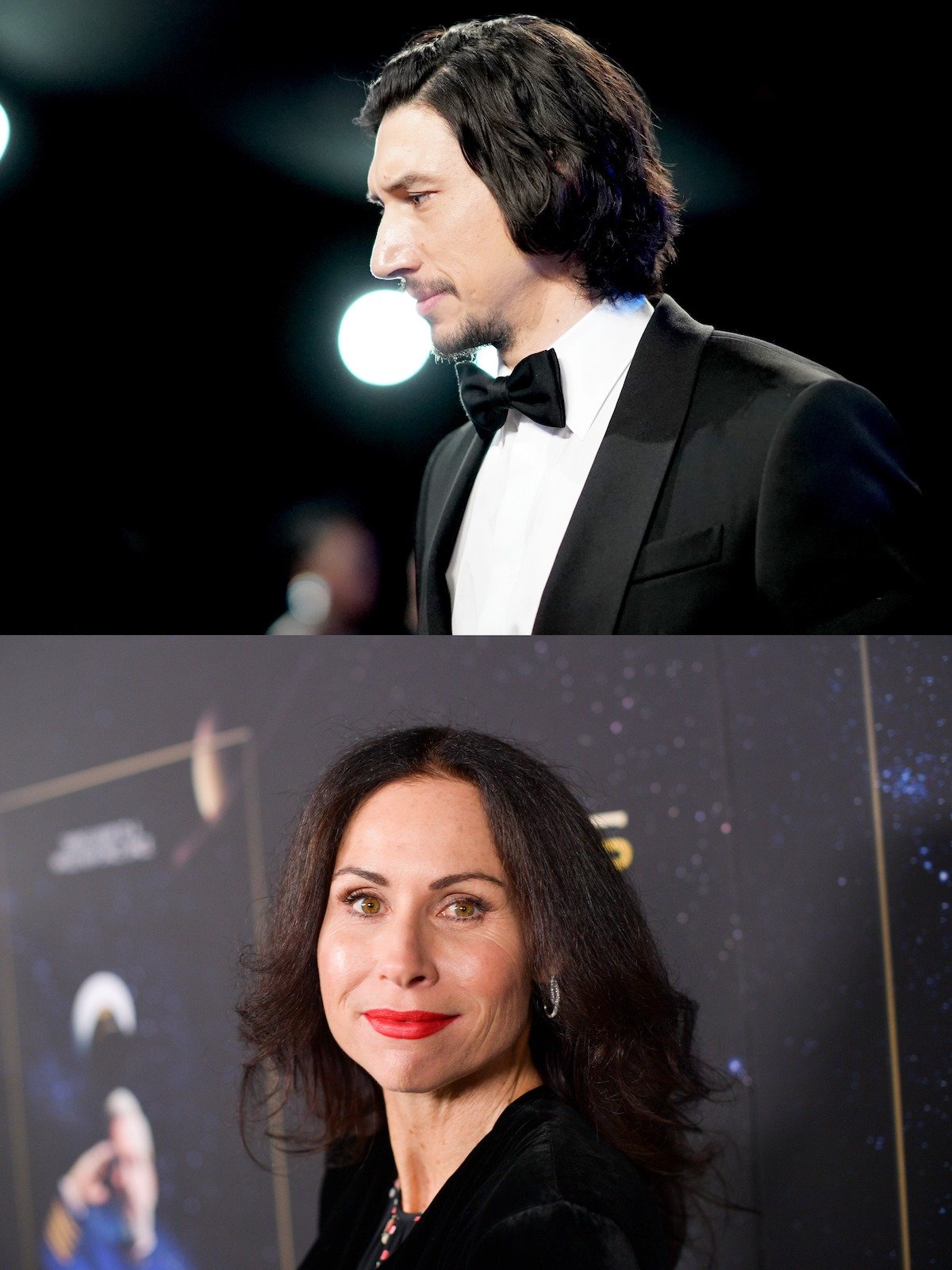 Adam Driver plays Italian businessman Maurizio Gucci in Ridley Scott's new movie 
Driver's days as a Star Wars actor are over. Now, he's taking on roles in drama films like The Last Duel and Scott's House of Gucci. Driver plays the famous fashion house head aside Gaga, who plays Patrizia Reggiani. House of Gucci will dive into Gucci and Reggiani's relationship, marriage, divorce, and ultimately, his 1995 assassination. 
Scott worked with writer Roberto Bentivegna on the screenplay based on the book House of Gucci: A Sensational Story of Murder, Madness, Glamour, and Greed by Sara Forden. Jeremy Irons, Jared Leto, Al Pacino, Jack Huston, and Reeve Carney will also star in the movie slated for release on Nov. 24, 2021. 
Minnie Driver's father led a double life
Minnie was born in London to Gaynor Millington and Ronald Driver. She grew up without much knowledge of her father's personal life. It wans't until her son Henry was born in 2008 that she felt compelled to learn more about her dad.
"Henry made me want to connect with who I really am," she told the Daily Express in August 2013. "My dad died a year and three months after Henry was born and I'm grateful that they had a little time together."
Minnie shared how when she was 12-years-old, she learned her father had a wife and family entirely separate from Minnie, her sister, and her mother. "My parents met in 1962 and were together for 13 years," she explained. "They broke up when I was [6-years-old] and during that entire time he was married to someone else and had another family." 
Minnie Driver's dad 'chose to keep everything so secret'
Minnie's mother was her father's mistress. When Minnie was born, she and her mother were kept a secret from her father's legal wife, Annie, and their daughter, Susan. What's more, Driver was married before Annie to a woman named Ada Wood Stancliffe. They shared a son, Leslie, who died in 1947. 
"It makes me wonder for my father why he chose to keep everything so secret," Minnie concluded. "It would have been nice to talk to him about it all." Despite her father's past, his multiple children, and a shared last name, Adam and Minnie don't share any familial ties.
Like Minnie Driver, Adam Driver has a strained relationship with his dad 
Driver grew up in Mishawaka, Indiana. After his father, Joe Driver, and his mother Nancy Needham), divorced, she reconnected with her high school boyfriend, Rodney G. Wright, a Baptist minister at the Immanuel Baptist Church in Mishawaka. Wright helped raise Driver as his own.
Though Driver holds no disdain for his biological father, their strained relationship during his childhood helped influence his roles in Star Wars and Noah Baumbach's movie Marriage Story. 
"Something I thought about all the time [while shooting Marriage Story] was the things that my dad didn't do that this guy does in Noah's movie," Driver told The New Yorker. "The fighting to get custody was moving to me. My dad didn't do any of this. He didn't put up a fight." 
Despite what Driver considers his father's shortcomings, he has a strong relationship with his stepfather. Plus, Driver and his wife Joanne Tucker have a son of their own that they raise out of the public eye.