Adam Driver Put a Stop to This in 2020
Adam Driver had the final say with this comedian who has been talking up 'violent sexual' fantasies about him in 2020.
John Oliver fans know he has a unique obsession with actor Adam Driver. No episode of Last Week Tonight is complete without an inappropriate remark regarding the Marriage Story star. During the season finale of Last Week Tonight, Driver finally called the comedian out for these comments, leaving many fans bewildered and entertained.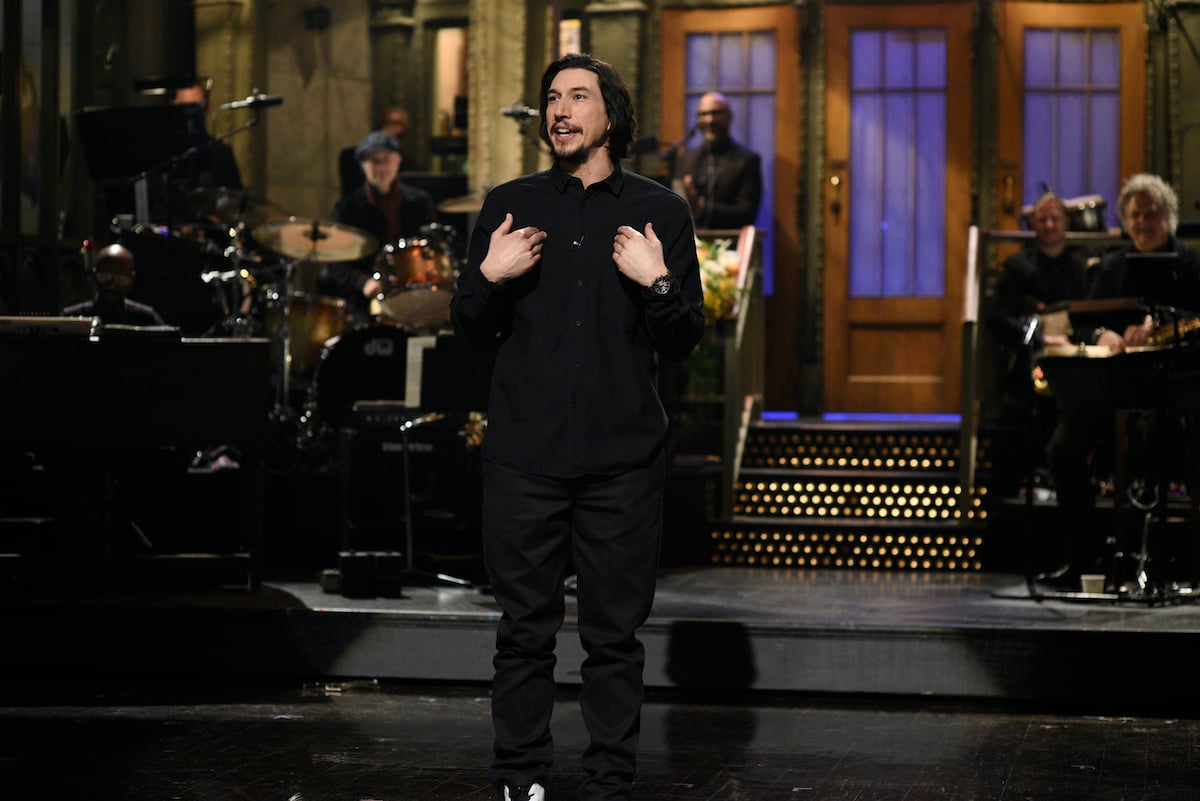 John Oliver has a thing for Adam Driver 
Many Last Week Tonight fans relish in Olive's penchant for Driver. Over the last year, Oliver has made varying violent, often sexual comments regarding the Star Wars actor. 
"And of course, I spent the whole year demanding that Adam Driver demolish me," Oliver said during the Last Week Tonight season finale. "Crush my larynx, you unwieldy boulder."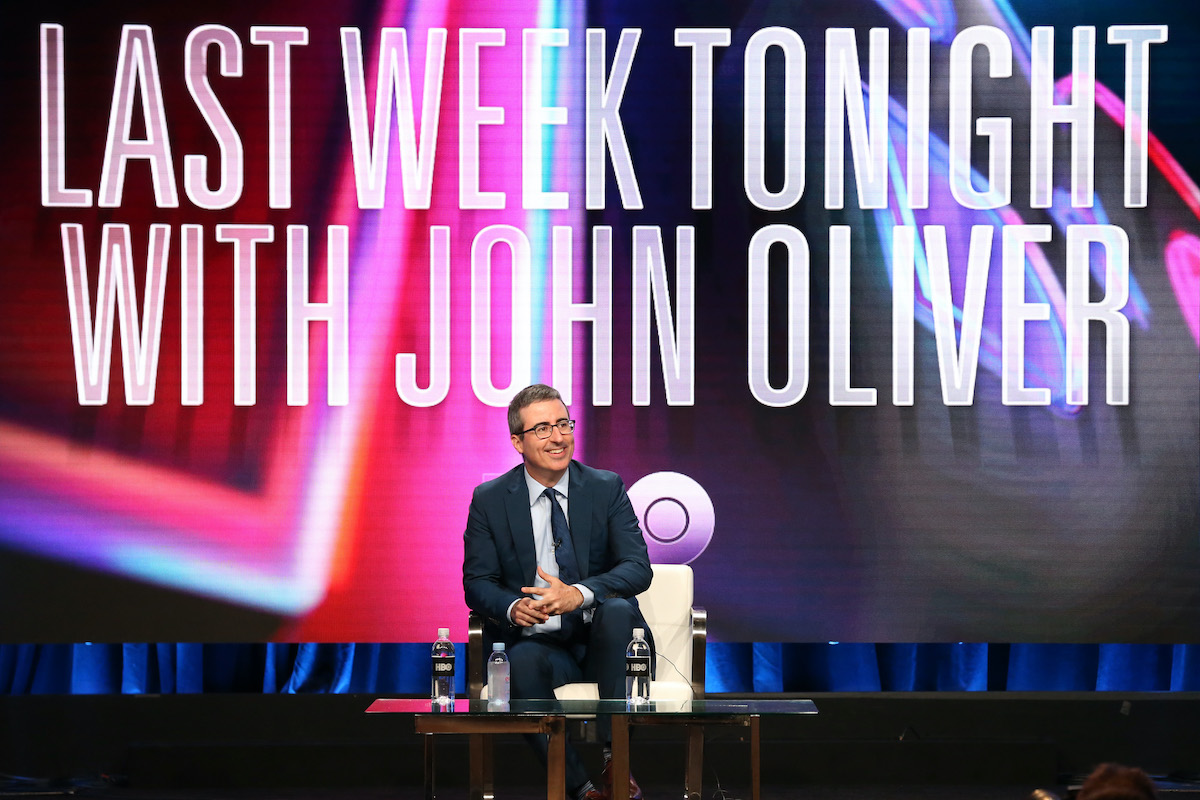 Driver had enough of Oliver objectifying him, so he joined the show via FaceTime to put a stop to Oliver's 'sexual or violent' kinks. 
Why is John Oliver obsessed with Adam Driver? 
Since February 2020, Oliver has consistently made violent, thirsty pleas to Driver while hosting Last Week Tonight.
"Step on my throat, Adam Driver, you rudely large man," Oliver said in an episode introducing what would become his Driver bit. "Break my fingers, you brooding mountain."
Oliver continued to make these jokes regarding Driver throughout 2020. His staff and even his wife wondered if the jokes were anything to be concerned about. Oliver was only worried about one thing — Driver's thoughts on the matter. 
"Is he bothered by this continued sexualization?" Oliver wondered in an episode. "He seems like a fairly private guy who's generally uncomfortable with attention, making what I'm doing possibly some form of harassment. He might actually have pretty good grounds to have me reprimanded legally." 
On Nov. 15, Driver decided to stop Oliver's joke once and for all.
Adam Driver demanded John Oliver stop 'stanning' their relationship
In a hilarious bit for Last Week Tonight, Driver addressed Oliver's passion for him head-on. 
"Listen to me, what the f*ck are you doing?" Driver questioned.
This bit, this thing you've been doing that's either sexual or violent. This strange, strange bit that for some reason you've pulled me into. What is it? When you first started doing it, it was easy for me to shrug it off. But then it kept going on, and on, and on, and on.
Driver pointed out how he and the comedian are strangers, but thanks to Oliver's jokes, "random people on the internet stan [them]."
"I'm sick of people stopping me on the street and asking me if I'm going to punch a hole in you like a Marriage Story wall," Driver added, referencing the meme inspired by the Noah Baumbach film.
After Driver's public shaming, Oliver told Driver the bit was over. 
"Adam Driver is right, and hot, and massive," Oliver concluded. "But he's mainly right." 
Adam Driver fans appreciated his sense of humor on 'Last Week Tonight' 
Oliver's jokes about Driver have kept many people entertained throughout 2020. Though Driver wasn't angry with Oliver, many viewers appreciated the fan service he provided in the season finale.  
"I have to admit, I was really hoping for this," a fan on Reddit said. "I felt John probably knew Adam was OK with this, but seeing him play along and confirm it is great."
"I loved Adam Driver before, now I f*cking love Adam Driver," said another. 
Fans will have to wait until next season to see how long Oliver can last without commenting on Driver's massive stature.