Adam Driver Says His Personal Life 'Suffers' When He Is Cast for a Role
Find out why Adam Driver says his life 'suffers' when he takes on a new role.
Adam Driver is a multi-faceted actor. He has played a government official, a light-saber-wielding villain with a soft side, and a poetry-writing bus driver, among other things. Despite his talent, there are times when Driver struggles to find a work-life balance as an actor — something that impacts his personal life.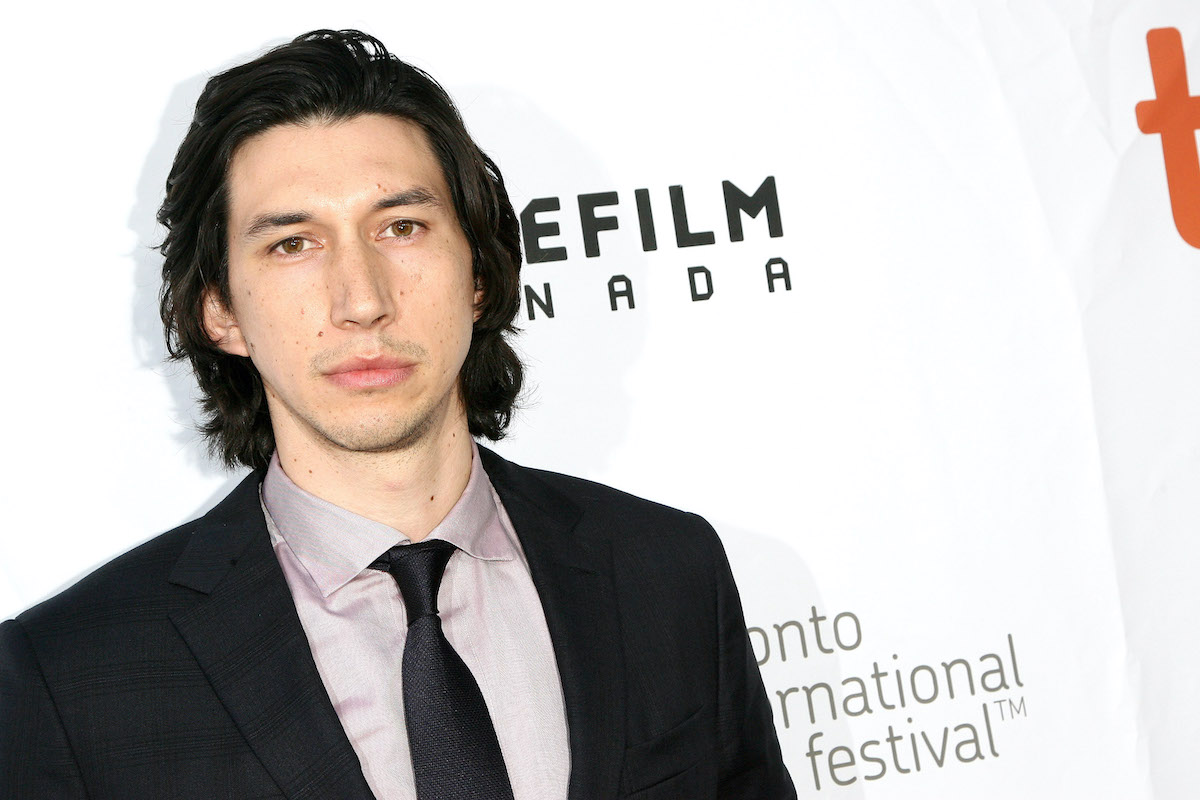 Adam Driver avoids getting excited about the roles he auditions for 
Driver is a passionate actor who was classically trained at The Juilliard School. But that doesn't mean he doesn't get nervous before auditions. 
"There have been so many auditions where I've felt like I was gonna crap myself," the actor admitted to The Daily Beast. Now, Driver has "trained" himself to dislike the parts for which he auditions. This way, if he doesn't get the role, he's not upset. 
"That's always seemed to be a weird way of going about it," he admitted. But Driver's process was born out of several "strange auditions" he has experienced in his career.
Adam Sackler from HBO's 'Girls' mirrors Adam Driver's acting career 
In season 3 of Lena Dunham's HBO series Girls, Driver's character Adam Sackler landed a Broadway role. The character is not unlike Driver, who gained acting experience in theater before doing shows and blockbuster movies.
The episode guest-stars Patti LuPone, who gives Dunham's character Hannah Horvath a crash course in what it's like to date an actor. "You're gonna have to support him," LuPone warned Hannah of Adam's new career path. "And forgive him."
In her professional experience, "Broadway is the most seductive of mistresses." She warned Hannah about the likelihood of Adam hooking up with various castmates and having little to no time for her anymore. This all went down when Hannah thought her and Adam's relationship had reached a healthy point. 
Ironically, Driver's reality isn't all that different from what Adam Sackler went through in Girls. Except for maybe having a more supportive partner than the narcissistic Hannah Horvath. 
For Adam Driver, movie roles are 'always on his mind' 
During that same interview with The Daily Beast, Driver talked about the things he struggles with as an actor. "Acting isn't a place where you go to work and you do that thing," Driver explained to the outlet. "There aren't set boundaries, like an office, where you go and work." 
As an actor, work is "always on [Driver's] mind" — it's not something he can leave behind when the day is done. "I'm constantly thinking about the role, and there's an infinite amount of questions you can ask yourself about a character." Sometimes, Driver gets so deeply involved in a role, the boundary between work and life is hard to find. 
When Adam Driver has to 'stop living life' to put his energy into a role, his personal life 'suffers' 
Driver's acting portfolio is vast. But no matter what role he's playing, giving his all to it can cause Driver's personal life to "suffer." 
"I think it does lead to not quite being in the moment or being self-involved," Driver said of putting himself into a character. To focus on a part, Driver admits it's easy to ignore what's going on around you.
"I've learned that when I have to stop living life to put all my energy and focus into this one thing, it suffers," he admitted. Recognizing this tendency has allowed Driver to take control of it.
"Living life is more important than actually doing the work," he concluded. "Life is complicated, and sh*tty, and great." And Driver doesn't want to miss a second of it.