Who Is Adam Driver's Wife, Joanne Tucker?
Adam Driver skyrocketed to fame after his role as Kylo Ren in the latest Star Wars trilogy. Despite that, Driver has managed to keep much of his personal life under wraps. Many fans know little about Adam Driver's wife, Joanne Tucker, and their relationship. What's more, they may not know that Adam Driver and his wife share a son, and that Driver used to be a Marine.
Who is Adam Driver's wife, Joanne Tucker?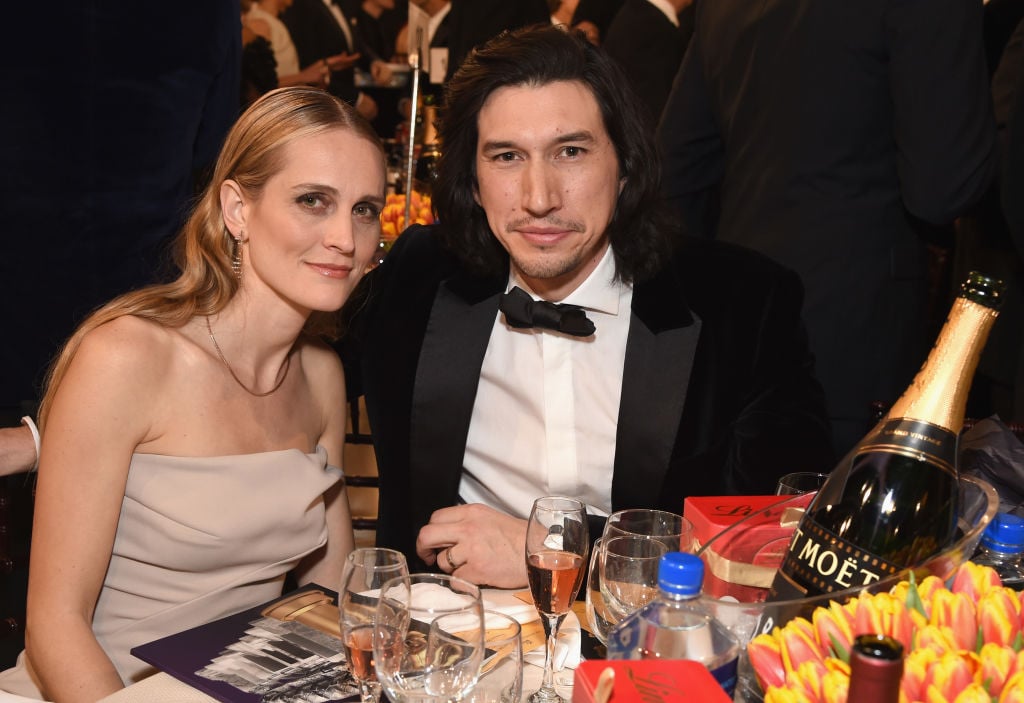 RELATED: What Is Adam Driver's Height?
Adam Driver and wife Joanne Tucker have been married for eight years — the two tied the knot in 2013 after a 2012 engagement. So how did Adam Driver meet his wife? It all started with school.
The two met in New York, where they both attended the drama program at Juilliard. According to Driver, she helped teach him about some of the finer things in life.
"She taught me what Gouda cheese is, and that you shouldn't talk with your mouth full and spit on the sidewalk," he jokingly told Broadway.
Joanne Tucker is a talented actor in her own right. She's appeared in Girls, Billions, Gayby, and Loft, among many other works. It's no surprise that Tucker and Driver would share an equal talent and passion for performance.
Now for the real question on fans' minds — what is his height, and how does Adam Driver's wife measure up? Driver clocks in at a towering 6'2", and his wife is roughly 5'6". Interestingly, Driver's character, Kylo Ren, is allegedly one inch taller than Driver himself. 
Adam Driver was a Marine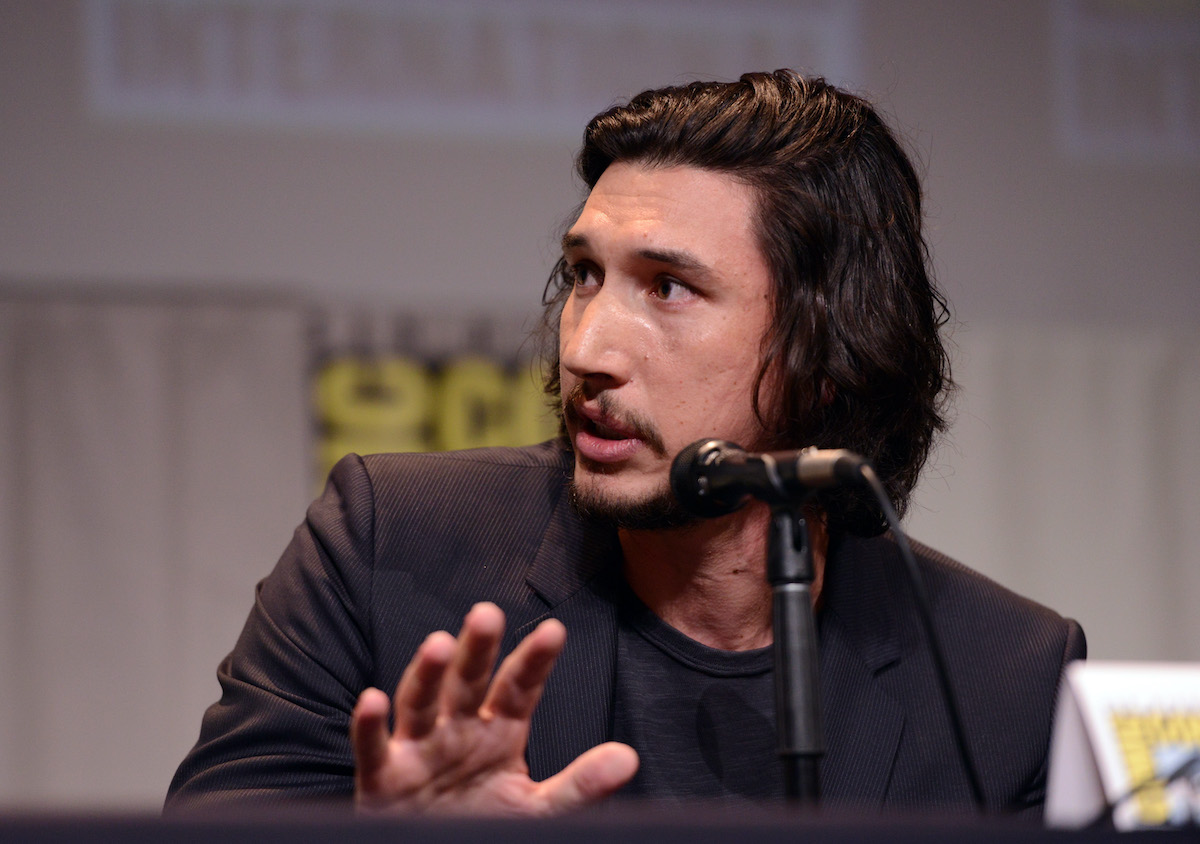 Some fans may not be aware that Adam Driver was a member of the military. As a matter of fact, Driver joined the Marines following the events of 9/11.
"September 11 happened and all my friends were like, 'Let's join the military', and I was the only one who actually did," said Driver, as reported by U.S. Veterans Magazine.
"You miss the rigor, the discipline, the camaraderie … I think you become very aware, probably more than average people your age, that we're all going to die. You're aware of your own mortality, and also of how much you can accomplish in a day. Time is precious, and you don't want to waste it," he said of his time in the Marines.
"It wasn't against Muslims. It was: We were attacked. I want to fight for my country against whoever that is," he told the New Yorker.
However, Adam Driver was not able to deploy with the marines due to a broken sternum he suffered during a mountain biking accident.
"I had convinced my battalion to deploy me in spite of the injury, but when they put me back into training, I wound up injuring it worse," he told Broadway.
He has a son with wife Joanne Tucker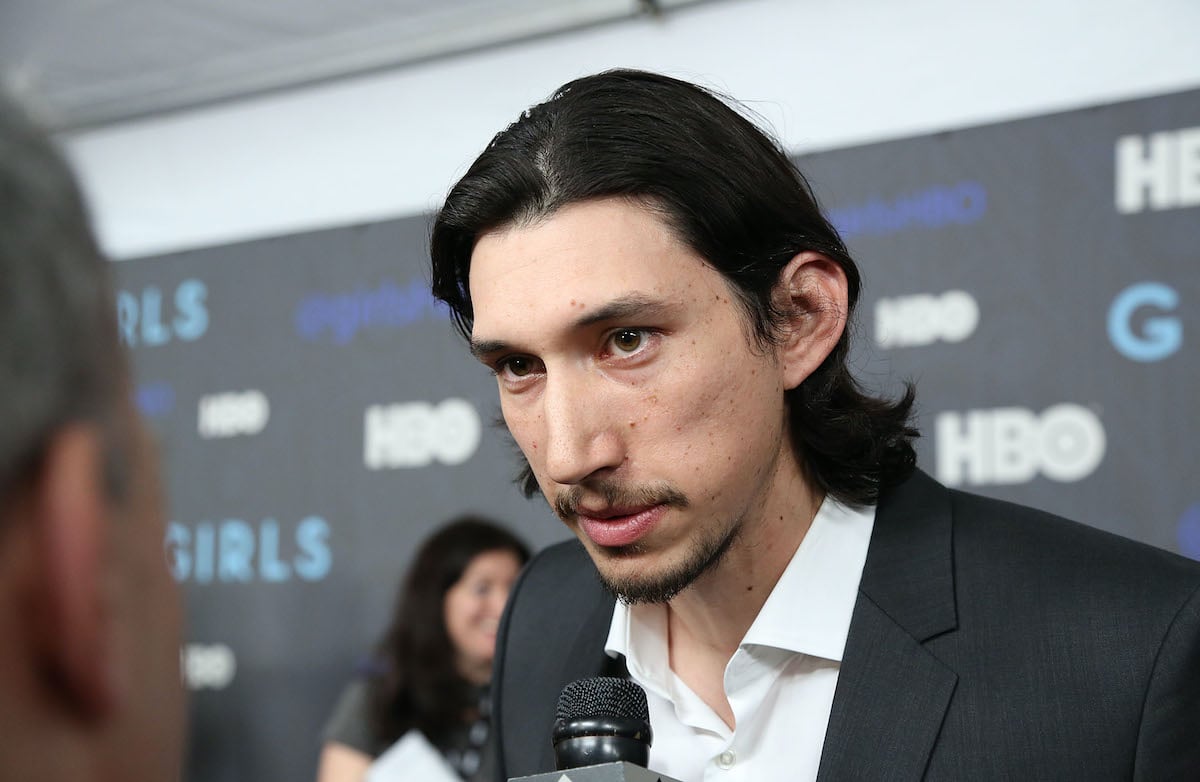 Adam Driver and wife Joanne Tucker have kept their private life under tight wraps, preferring to keep it out of the public eye. As a result, some fans might not be aware that Adam Driver shares a son with Joanne Tucker.
Adam Driver's son was born sometime in 2016, but he and Tucker have kept quiet about their child beyond a joke Driver made on SNL.
"Some facts about me; I'm a husband and a father. It's in that order though. I've been very clear with my son about that, he's second in everything," he joked.