Adam Driver's Success Story Starts With a Broken Down Car
From Star Wars to Marriage Story, Adam Driver has quickly become one of the most popular and well-known actors today. Not only is he a great actor, but he's also lived a storied life that he usually keeps private. Many of his fans know about his stint in the Marines before he became an actor, but his story is actually even more interesting than that.
Like many young actors, it first started with a dream, and then, a plan. But, for Adam Driver in particular, his story started with a failed trip to California in his old beater.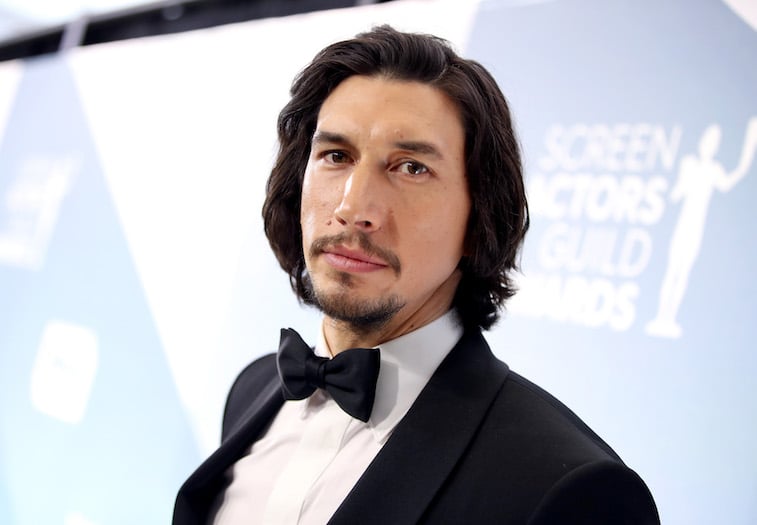 Adam Driver tries to be an actor
When Driver turned 18, he set his eyes on his dream. Like he told The New Yorker, he knew he wanted to be an actor, and for aspiring actors who grew up in the Midwest like he did, there were two options. One was to go to New York and try acting there, and the other was to go to Los Angeles and try acting there.
New York is closer to his home state of Indiana than L.A. is, so the 'Star Wars' star went to New York and auditioned at Juilliard, a prestigious acting school in New York City. He was rejected, so, it was time for L.A. He said goodbye to his family, friends, and girlfriend, took his 1990 Lincoln Town Car and stuffed it with a mini-fridge, a microwave, and his other material possessions, and then headed off for L.A. 
But, since his car was a beater, it broke down in Texas and he spent a lot of his money getting it fixed.
When he got to L.A., he was, as he told The New Yorker, scammed by a real estate agent. Disgruntled, he did the math and realized that the last $200 he had would be enough gas money to get him back home. This great Hollywood experience lasted a week, and Driver said that, "It was all just embarrassing. I felt like a ******* loser."
Adam Driver's rebound career
Not long after this failed road trip, 9/11 happened and Driver, like many Americans, were inspired to join the military. He said that he didn't join out of hatred for Muslims, but rather, because the country was attacked and he wanted to defend it.
But Driver, while he made it in the Marines, unfortunately injured himself in a mountain biking accident. He was too injured to serve anymore, so, before he ever saw combat, he was honorably discharged from the Marines.
Driver drove back to Indiana after this, and there, he attended a local acting school at the University of Indianapolis. This experience allowed him to audition once again for Juilliard, and this time, he got accepted. From there, after experiencing so many setbacks, his career has been taking off.
Adam Driver's career so far
He began acting in small productions, and after acting in Gayby, he met his future wife, Joanne Tucker. Then, he was cast in HBO's Girls, and not long after, he was cast as Kylo Ren in the Star Wars movies. Like Harrison Ford, Mark Hamill, and Carrie Fisher, Star Wars propelled him into superstardom. 
While Driver might seem like a great Hollywood action hero, he often takes a lot of serious roles in smaller movies. He also doesn't like playing the same characters, which allows him to work in comedies, dramas, and musicals among other things.
Of course, now that this era of the Star Wars saga is over, Driver is free to work in many other projects. 
One of his more recent films was Marriage Story, and his work on it almost won him an Oscar. His next movie will be a musical called Annette, but due to the Coronavirus pandemic, it's unclear when it will premiere.