Why Adam Levine Earned 'No Money' for His Acting Debut in 'Begin Again'
Adam Levine is best known for his work as the frontman for the popular and enduring group Maroon 5. Since the early 2000s, Levine has been a mainstay on the pop music scene, with songs like "This Love" and "Sugar" earning Levine and his bandmates critical acclaim.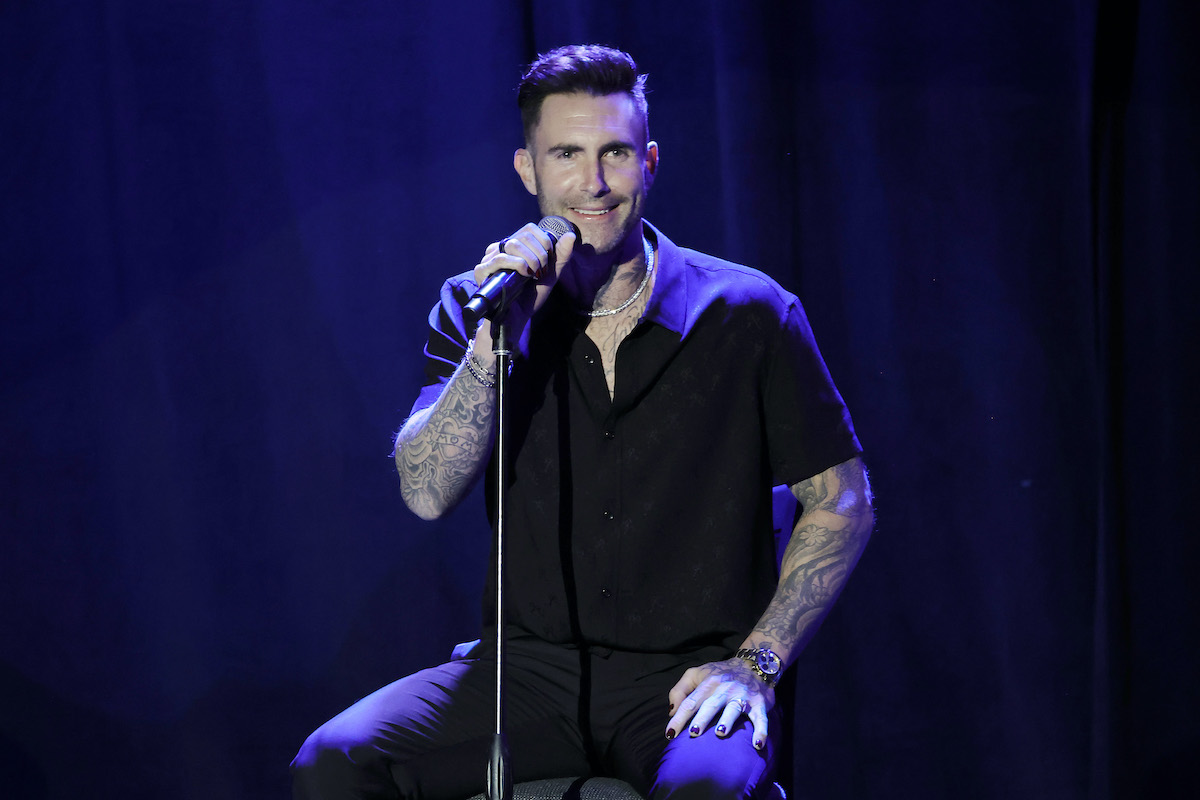 Levine likes to branch out and explore different avenues in the entertainment industry – and in 2013, the singer appeared in the movie Begin Again, opposite big stars like Keira Knightley and Mark Ruffalo. Even though Levine was new to the world of movies and likely could have raked in a major salary, the superstar performer revealed in a 2014 interview that he actually made almost "no money" for his work in the flick. 
When was 'Begin Again' released?
Begin Again was released in 2014. The musical comedy starred Mark Ruffalo, Keira Knightley, Hailee Steinfeld, Adam Levine, and James Corden. According to IMDb, it tells the story of a young singer-songwriter named Gretta, played by Knightley, who is "discovered" by a record label executive named Dan, played by Ruffalo. The two kindred spirits work to record an album, visiting locations all around New York City and learning more about each other and their troubled past relationships.
Levine played Dave Kohl, Gretta's ex-boyfriend and a very successful musician who has managed to break through to the big time. Gretta and Dave have collaborated on music in the past, and while they are able to connect on a musical level, they have different visions of how to present their songs to the public.
What did Adam Levine say about earning 'no money' for his role in 'Begin Again'?
Although Levine had acted in some small TV roles prior to Begin Again, including a recurring role in American Horror Story: Asylum, Begin Again was his first major feature film. Interestingly enough, Levine admitted that he didn't take home a big salary for the film. In early 2014, Levine talked to USA Today about his film debut, noting "I did this movie for no money. I'm very lucky that I'm in that position."
Levine went on to explain "I want to have good experiences. I don't want to do a bunch of [expletive] that I hate. I want to treat [acting] completely differently because I have the very fortunate luxury of not having to think of this in terms of money."
Levine must have enjoyed his experience on Begin Again, for he has appeared in several other movies since then, including 2017's The Clapper and Fun Mom Dinner. 
What is Adam Levine's net worth?
Certainly, as Levine admitted in his 2014 interview with USA Today, he can afford to tackle interesting projects just for the sake of them. According to Celebrity Net Worth, Levine's net worth is around $160 million. His hugely successful music career has contributed to his overall net worth, but his seven-year stint as a coach on the singing competition show The Voice undoubtedly helped.
He's also a successful businessman, with his own record label and several fashion lines. The singer even released his own fragrance in 2013. Through it all, Levine has continued his work with Maroon 5, touring the world and selling out large stadiums.
The group released their seventh studio album in early 2021, proving that even after all these years, the pop group is as relevant as ever. These days, Levine isn't slowing down, working on projects that interest him, all while raising his family with supermodel Behati Prinsloo. 
RELATED: Inside Adam Levine's Pacific Palisades House He Bought From Ben Affleck and Now Is Selling for $57 Million