'Addicted to Marriage': Meet the Cast of the New TLC Series
The women in TLC's new reality series 'Addicted to Marriage' have collectively been married 20 times -- and they're all hoping to walk down the aisle again.
Everyone loves a wedding. But the stars of TLC's Addicted to Marriage really love weddings. The new reality series, which premieres Nov. 16, follows four women who've collectively headed down the aisle a stunning 20 times. While they've been unlucky in love so far, each woman is now convinced they've finally found Mr. Right. But will they be able to put their pasts behind them and make their new marriages work? And will their future husbands be able to get over their previous relationships? 
Monette from 'Addicted to Marriage' has been married 11 times 
Addicted to Marriage cast member Monette has already said "I do," 11 times, and she's ready to do it again. She's hoping to wed her boyfriend John, though her family and friends aren't sure that another husband is what she needs. At least one person in her life thinks she gives up on relationships too quickly.  
"My mom has been married 11 times," Monette's daughter says in a teaser for the new series (via Twitter). "It would be like there was an issue with one of my stepdads. And I'm like, 'You don't need to leave him for that reason. You just don't.'"
Shae's boyfriend Joe doesn't know the truth about her past 
Shae, who has been engaged four times and married twice, admits that her "addiction to love has become an addiction to marriage." But this time, she's sure John is the one. There's just one problem. He thinks she has just one ex-husband.
"I'm only going to get married once. And I don't want to just be a second divorce for Shae," he says. 
"Eventually, I'm going to have to tell him I've been married more than once," she confesses. And there could be other issues in the relationship as well. When Shae presents Joe with a relationship contract, it's a definite turnoff. 
"You need to rein it in a little bit," he tells her. 
Amy worries her four previous marriages are a 'red flag'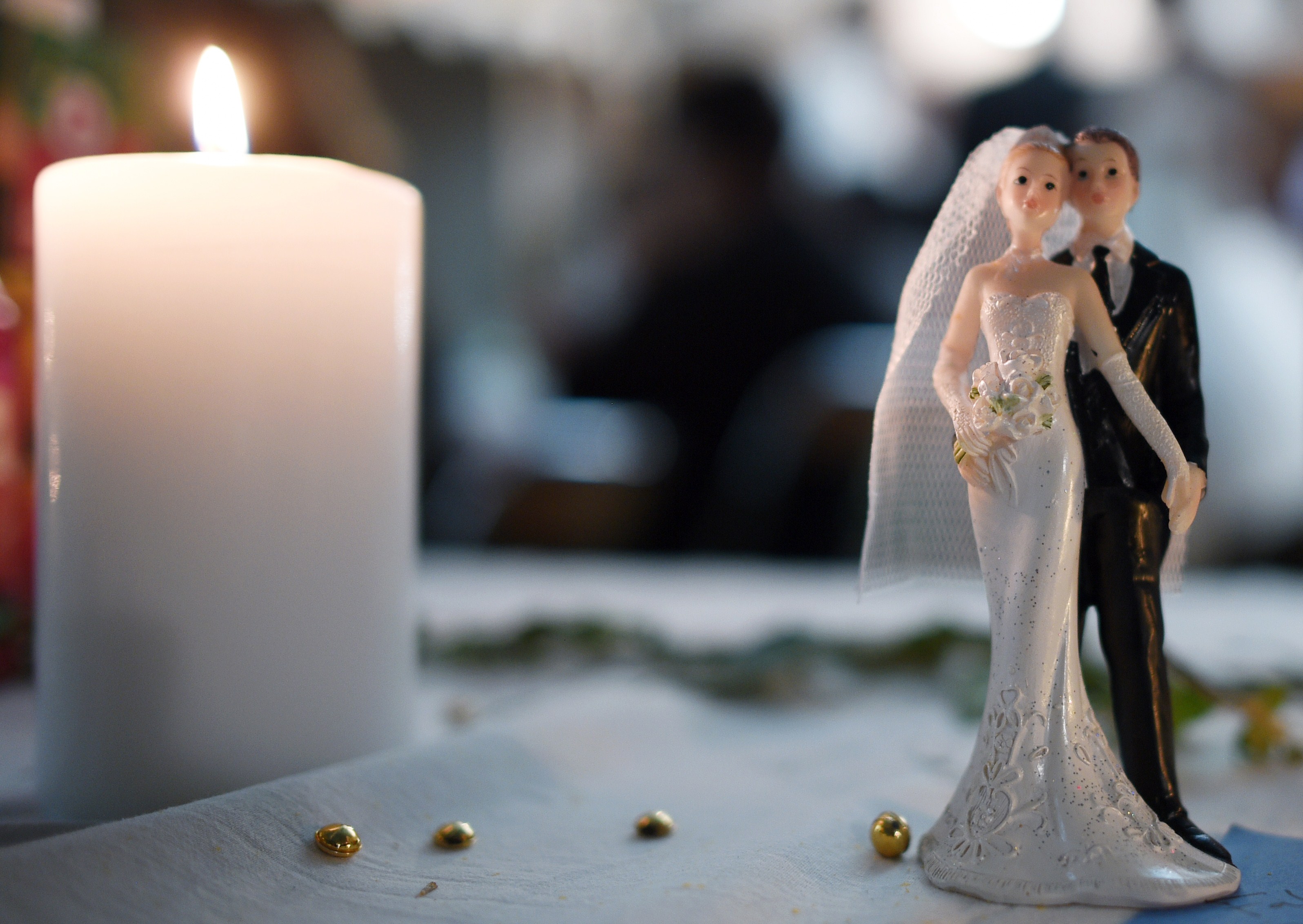 Amy and Geno have been together for years and share a child. He's even moved from Florida to Idaho to be closer to her family. But she only recently broke the news that she's been married four times before. 
"Do you come out and tell someone, 'Hey, I've been married [cough] four times?' That's a huge red flag," Amy says. Geno now knows the truth, but Amy is worried that he'll end up pulling away because of her past. 
Kecia sees herself as a modern-day Elizabeth Taylor
Kecia has been married three times, which means she knows what she wants from her big day. She's planning a dream wedding for herself and her fiancé Ernst. However, her efforts to make the event memorable could end up driving a wedge between her and her future husband, who isn't sure why she's so focused on having a big wedding. 
Meanwhile, Kecia doesn't seem concerned that she's already walked down the aisle multiple times. 
"All my life I've said I'm going to be like Elizabeth Taylor, that I was going to keep marrying until I got it right," she tells Ernst. 
Addicted to Marriage premieres Tuesday, Nov. 16 at 10 p.m. ET on TLC. 
Check out Showbiz Cheat Sheet on Facebook!