Addison Rae Got Noticed at a Disney Concert by 1 of the Cheetah Girls: 'I Am the Luckiest Person Alive'
Like many others, Addison Rae found fame and fortune on TikTok. However, very few have managed to achieve what she has. The stars' impressive net worth came from a mixture of talent and luck that she was perhaps destined to find. In fact, she was first noticed at a concert by one of the Cheetah Girls when she was just a little girl herself.
How Addison Rae became famous
Rae grew up in Lafayette, Louisiana. She enjoyed dancing on a competitive level beginning at a young age. When preparing for college in July 2019, she downloaded TikTok. She was 18. It was done on a whim and without the intention of posting videos. But dancing on TikTok brought her a lot of followers and attention from brands.
Since then, Rae's popularity went through the roof. She dropped out of college to keep up with all the changes in her career. Overall, she has more than 4.75 million subscribers and 128 million followers. Her family moved to California to pursue new opportunities. Her parents even joined her on TikTok.
Rae expanded her popularity into mainstream entertainment. "Obsessed," her debut single debuted in March 2021. She then made her acting debut in the Netflix movie, He's All That. In it, she plays a social media star who sets out to win a bet by making over an unpopular boy at her school.
Luck was on her side even as a child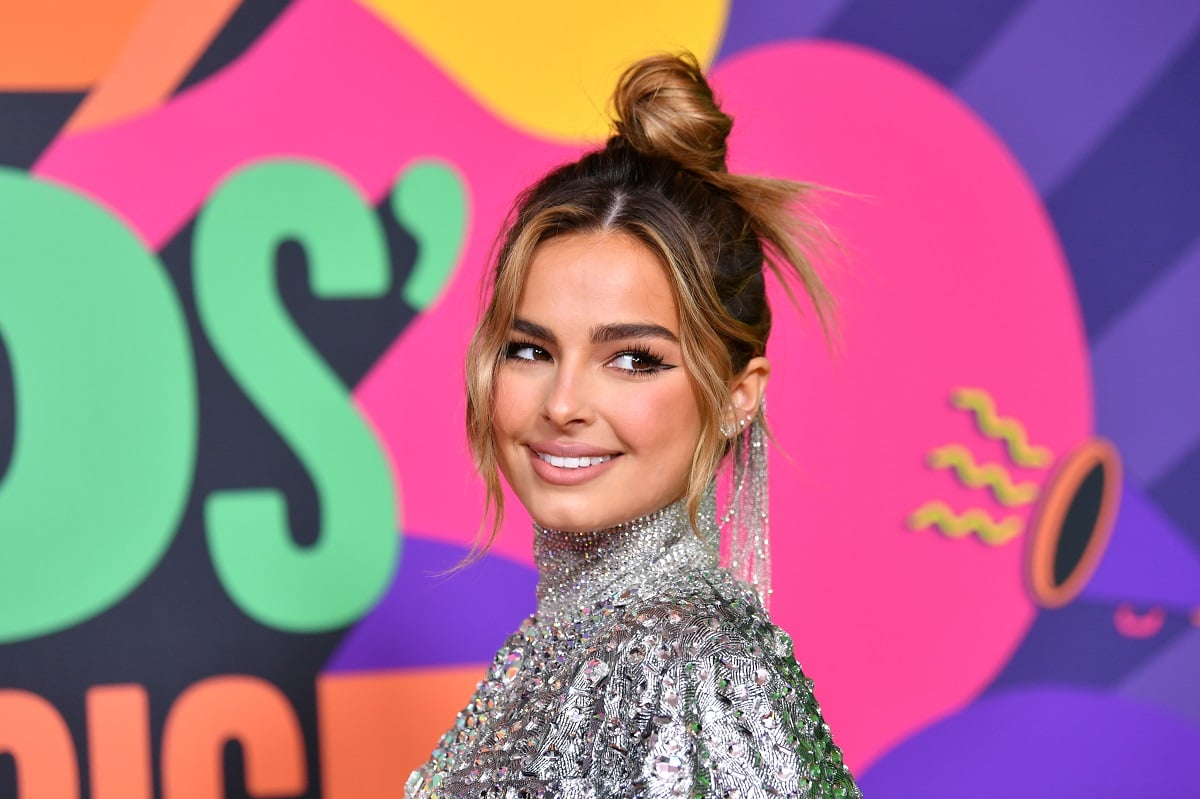 But even before she became famous, Rae had brushes with other celebrities. She discussed this during an Entertainment Weekly segment filmed with her co-star Tanner Buchanan. He asked her a burning question as the segment dictates, about when she felt the luckiest.
Rae explained she went to a concert when she was younger. "It was like my birthday and Christmas present combined," she explained. The tour in question, featuring the stars of the Disney girl group the Cheetah Girls and their opening act, Miley Cyrus, took place in 2006. So Rae would have been turning six years old.
Rae said she was holding up a sign noting the occasion of her birthday. "Sabrina [Bryan] from the Cheetah Girls looked at me offstage and was like, 'Happy birthday!' And I was like, 'I am the luckiest person alive.'"
How has Rae's world changed?
Rae may have felt like a lucky girl then. But today, she has quite a few celebrity friends to hang out with outside of their concerts. She's spent time with Kourtney Kardashian, whose son Mason Disick, is a huge fan. The introduction to Kardashian and her son was arranged by David Dobrik as a special treat for Mason.
Kardashian and Rae hit it off immediately. They became workout partners and even did a workout video for YouTube. Kardashian then appeared in He's All That in a cameo role.
Additionally, Rae maintains friendships with other social media personalities including Hype House club members like Charli D'Amelio. She was in a relationship with Bryce Hall and, at various times, was rumored to be dating the likes of Jack Harlow and Omer Fedi.
RELATED: Addison Rae: This Is the TikTok Star's Most-Viewed Video on the App