Adele Is Now Friends With the Royal Prince She Once Had a Massive Crush On
Adele is an English singer, well-known for her beauty, soaring voice, and impressive stage presence. From 2010 to 2017, Adele was one of the biggest concert draws in the world, regularly selling out stadium tours.
Although the singer has been taking a hiatus from the music business for the past several years, she recently made headlines for her incredible weight loss journey. In addition, there have been reports that the newly-single singer has made friends with one of her former crushes. There's only one catch — he's already married. 
Adele admitted to having a crush on Prince Harry
In 2011, Adele had just achieved the pinnacle of fame worldwide. She had just released her second studio album, 21, and was enjoying all the perks of fame. Her Adele Live tour broke records everywhere, and the talented singer was earning scores of new fans left and right.
Even though Adele has always made it a point to keep her personal life very much out of the spotlight, she has never minded opening up about her innermost thoughts. This has produced a number of candid moments with reporters over the years.
In a 2011 interview with Glamour magazine, Adele talked about some of her celebrity crushes. At the time, Prince Harry was the most eligible bachelor in the royal family, and many women would probably have liked to date him. Adele was no exception.
She admitted: "I'm after Prince Harry. I know I said I wouldn't go out with a ginger, but it's Prince Harry! I'd be a real duchess then. I'd love a night out with him, he seems like a right laugh."
Still, the singer revealed that she actually doesn't like going on dates with celebrities, because "you go out and everyone looks at you both."
Adele is a single woman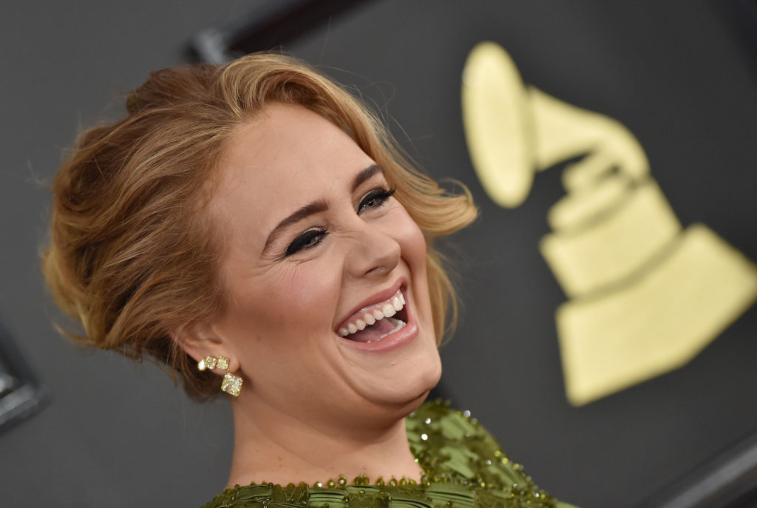 Adele went on to marry Simon Konecki, the father of her young son. The two kept their relationship out of the spotlight, therefore when they announced their divorce in late 2019, many fans were left wondering what went wrong. Adele hasn't let the heartbreak keep her down, and she has reportedly been working on new music, getting set for a whole new life as a single woman.
As for Prince Harry, he met American actress Meghan, Duchess of Sussex in 2016. The two got serious very quickly and tied the knot in May 2018. They welcomed their son Archie one year after their wedding, and in January 2020, they revealed that they would be retiring as senior royals in order to focus on their own interests and charitable efforts. 
Meghan Markle and Prince Harry are reportedly friends with Adele
After their exodus from the royal family, Meghan and Prince Harry settled in LA to be closer to Meghan's mother. While they haven't been seen in public often, recent reports claim that the couple has still been able to make friends. According to a recent PageSix report, Meghan and Prince Harry live only a few minutes away from Adele, and the three have struck up a warm friendship.
The source stated: "Adele's just five minutes from Harry and Meghan, and they've swapped notes on the area. Adele loves the neighborhood. All three of them get on so well. Meghan admires how Adele has managed to keep out of the spotlight despite being a huge star."
It seems likely that the three have discussed Adele's 2011 interview and even talked about how the British singer was once "after" Prince Harry. Adele probably never could have imagined that one day, she would end up being neighbors with her crush.