Adele's Fitness Trainer Reveals How He Kept Her Motivated
Adele is one of the most iconic singers of the past several decades, well-known for her soaring ballads "Someone Like You" and "Rolling in the Deep." For the past several years, Adele has been noticeably absent from the music scene, as she dealt with some issues in her personal life, including a divorce from her longtime partner, Simon Konecki. However, rumors that the singer could soon be making a massive comeback have been swirling, and recent pictures of the slimmed-down star made some serious waves on social media. Recently, her trainer spoke out about her weight loss, and how he kept Adele motivated throughout the process. 
How did Adele become famous?
Adele was born in London in 1988. Raised primarily by her mother since she was a toddler, Adele became interested in singing and performing at an early age. She wrote songs as a teenager, honing the writing skills that would later make her famous.
In 2006, Adele graduated from the BRIT School for Performing Arts & Technology and began writing and publishing songs in earnest. After signing a recording contract, Adele released her debut album, 19, in 2008.
Her career gained traction pretty quickly, and she began performing in the United States as well as England, even appearing on the popular sketch comedy show Saturday Night Live. Over the next several years, her star continued to rise, and by 2011, she was an international celebrity.
Adele has been honored with numerous awards, including being named Artist of the Year by Billboard for three years, and these days, she is one of the world's best-selling artists. 
Adele's recent weight loss made headlines
Beginning in 2016, Adele began to slowly retreat from the spotlight, ostensibly in order to focus on her family and on creating new music. Adele was in a longtime relationship with businessman Simon Konecki, but in early 2019, it was revealed that Adele and Konecki had decided to divorce. Ever since the divorce announcement, Adele has been lying low and has rarely been spotted in public.
However, in early May, Adele made a dramatic return to social media, posting a photo that revealed she had undergone a dramatic weight loss journey. While the singer hasn't discussed how much weight she has lost, it was clear that she has gone through a lifestyle shift. Many fans are actively speculating that Adele could be planning to release new music soon and that she changed up her image in advance of a massive concert tour. 
What did Adele's trainer recently reveal?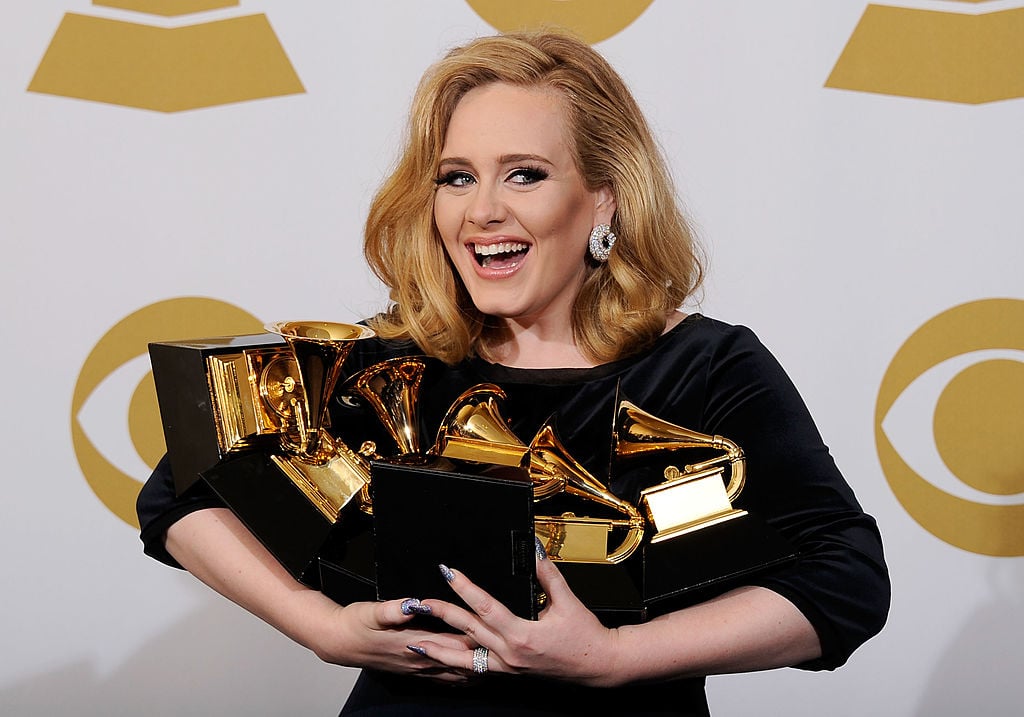 Adele herself hasn't talked about the specific diet and exercise routine that she followed in order to lose weight. However, it is rumored that the English singer is following what is known as the "sirtfood diet."
The sirtfood diet involves eating foods that are high in sirtuin, a protein found in blueberries, walnuts, onions, and strawberries. While the diet focuses on high protein and lower carbs, it also restricts calorie intake to around 1,000 to 1,500 per day. 
As far as her exercise routine, Adele's former personal trainer recently gave a bit of insight into how he went about his training sessions with Adele. As it turns out, Adele is just like other people, who have "off" days, or moments when she didn't really feel like exercising.
In order to help her get through the tough times, her trainer, Pete Geracimo, admitted: "When we had low days, I would alter the workout so that it would ease her into training, get her mind off of what was bugging her and then, before you knew it, we were having a good session and working hard."
He also admitted that she would "really get into the challenges," and that she wasn't afraid to have a laugh with him. As for Adele's favorite workout, Geracimo stated that the singer became particularly fond of boxing workouts.