Adele's House Was So Haunted She Warned Anderson Cooper 1 Part Was 'Quite Scary'
Adele isn't a singer who often needs an introduction since she has dominated the music industry with her powerful voice since she entered the scene in 2007. Despite her immense fame and fortune, the superstar still has 'average people' problems, including some of her own experiences with the supernatural. In fact, during a tour of her home with 60 Minutes and Anderson Cooper, Adele admitted to the host that it was 'quite scary' walking down her dark corridor.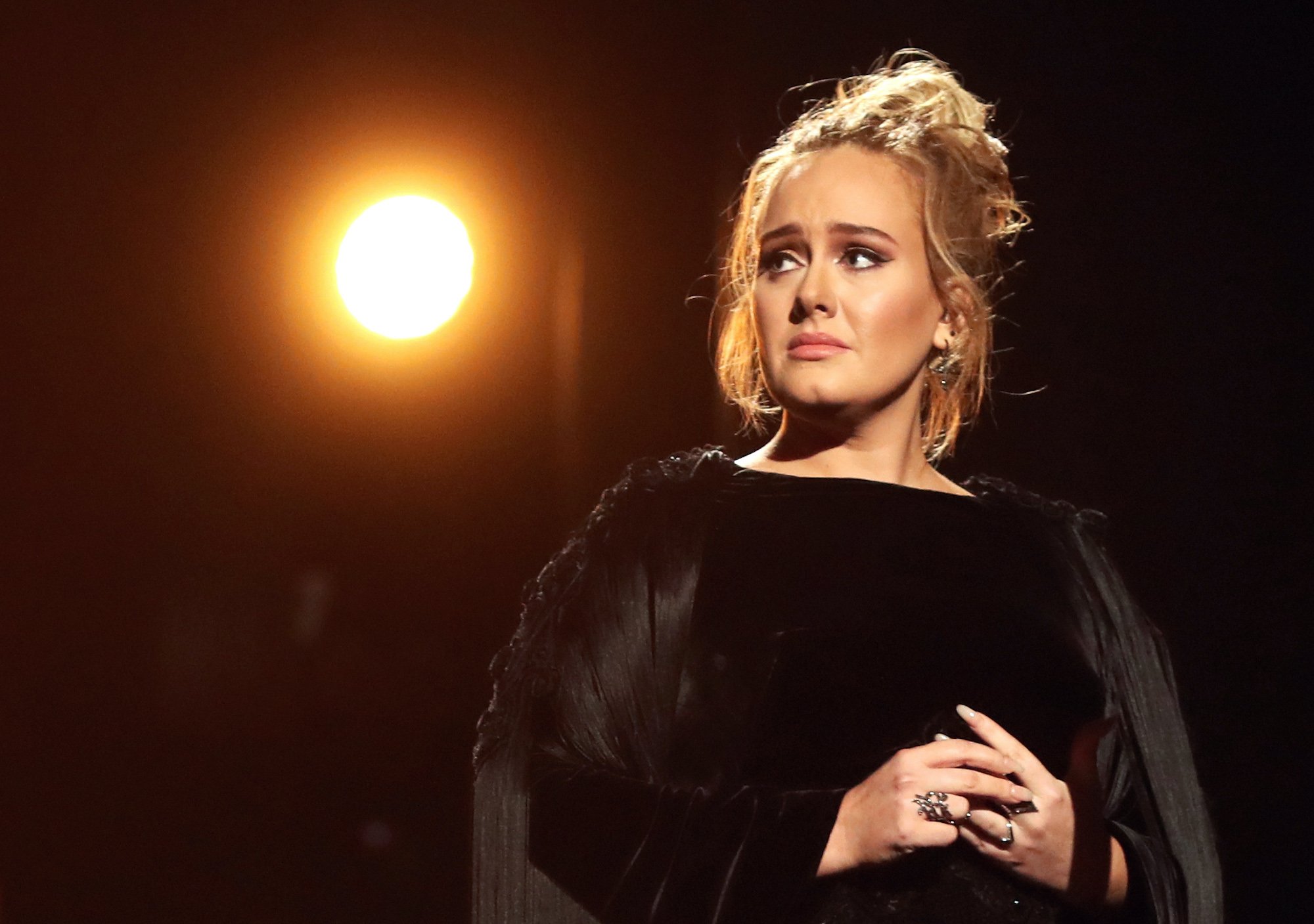 Adele has had a very successful singing career
The 15-time Grammy winner has had nothing short of tremendous success since her first number one hit, "Someone Like You." Since then, she has created her most notable hits, "Rolling in the Deep," "Make You Feel My Love," "Hello," and "Set Fire to the Rain." The English singer-songwriter has also received acknowledgments like the first female artist to have three songs in the Billboard Hot 100's Top 10 and the first female artist to have two albums in the Billboard 200's Top 5.  The number and prestige of other awards and achievements might shock you!
According to IMDb, the "Chasing Pavements" singer has won 32 awards, with the most prestigious including an Oscar win for Best Achievement in Music Written for Motion Pictures, a Golden Globe Best Original Song — Motion Picture, and five Grammy-wins in just one year (2017) for Album of the Year, Song of the Year, Best Pop Solo Performance, Best Pop Vocal Album, and Record of the Year.
What we know about her house in England
According to Love Property, the property was initially shared with her former partner Simon Konecki, an ex-banker. The lavish home has a great view of the South Downs National Park, Art Deco touches from the 1930s with 'modern luxuries,' and includes tennis courts, indoor swimming pool, helicopter pad, and electric gates for extra security.
"In 2011, the same year that her follow-up album 21 was released, Adele began renting this 13-bedroom palatial mansion in West Sussex for around £15,000 ($19k) a month," they reported. "Nestled within 25 private acres, it certainly provided the privacy she craved, with the traditional home's wood-paneled walls and Persian rugs offering the ultimate country retreat away from the cameras." Potential haunting aside, it sounds like the perfect home to kick back and enjoy time away from the limelight.
Adele took Anderson Cooper on a tour through the home
Like many other celebrities that have claimed their luxurious homes have a lot of history — haunted histories, in particular — Adele has mentioned a time or two that she too has experienced the paranormal in her own home. "[Adele was] so unnerved by the unexplained noises in her former home, a mansion in West Sussex, England, that she hired a female bodyguard to stay with her," Architectural Digest revealed about the "Hello" singer.
" … While taking Anderson Cooper through the home during a 60 Minutes interview, she said, 'This bit is quite scary really,' as they walked through a dark corridor." To go to the extreme of hiring a bodyguard to stay with her due to 'unexplained noises,' it's a wonder what other supernatural experiences the superstar singer went through to make that decision.  It's no surprise she eventually decided to part ways with the haunted mansion in 2018, given the 'quite scary' encounters she had.