Adrienne Bailon's Tuna Salad Recipe Has a Shocking Secret Ingredient
Actor and singer Adrienne Bailon has been in the public eye for most of her life. With success comes access to things like Michelin-star meals, but when it comes to her home cooking, Bailon admits that her taste buds haven't evolved much from when she was a teenager.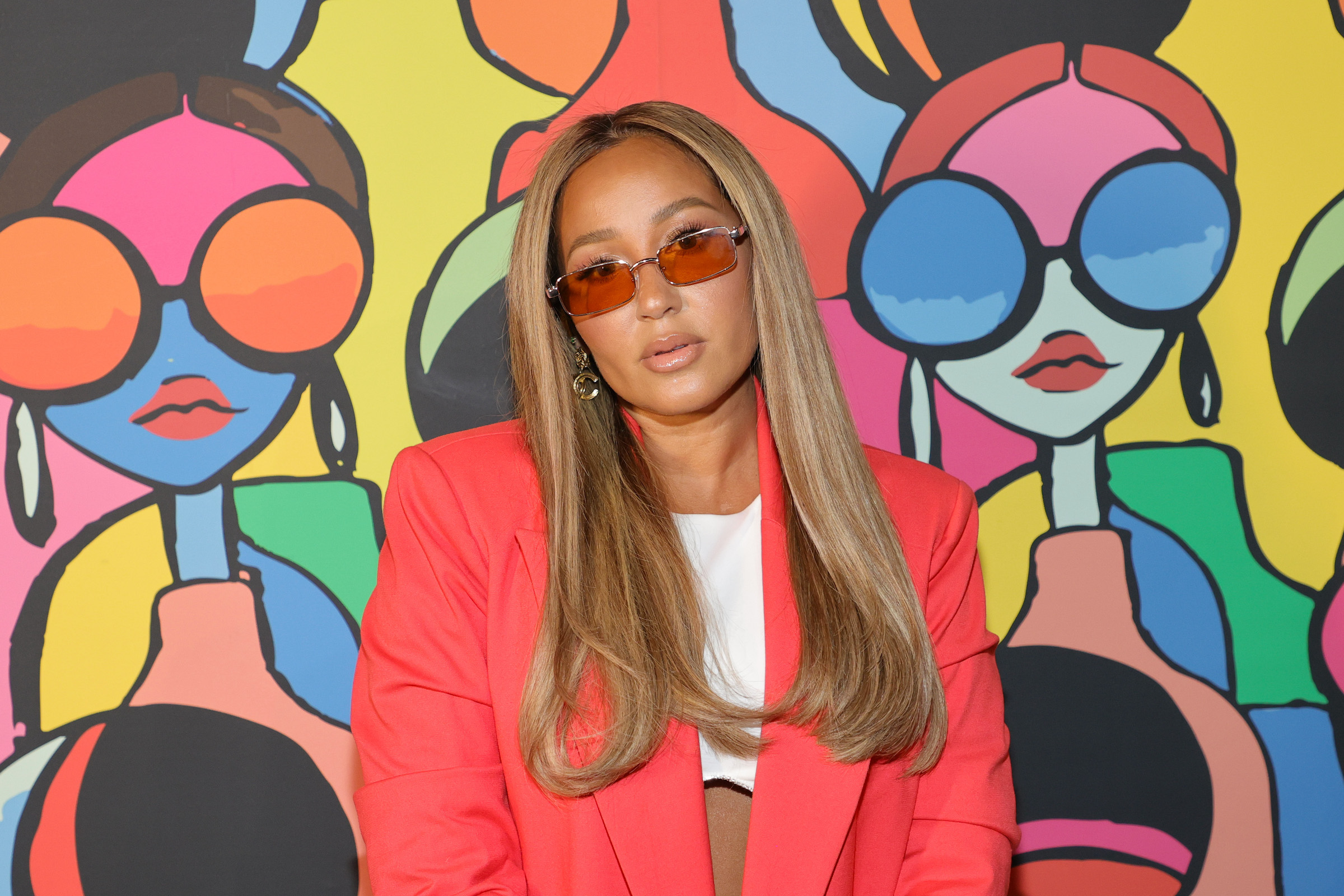 Adrienne Bailon rose to fame when she was young
Adrienne Bailon is proud to have grown up in housing projects in New York City's Lower East Side. As a child, she loved to sing, and when she was a teenager in 1999, she was discovered by Latin pop icon Ricky Martin when she was performing with a church choir at Madison Square Garden. Martin chose Bailon to join him as a back-up singer on his Livin' la Vida Loca tour concert later that night.
Soon after singing with Ricky Martin, Bailon was drafted for the new R&B girl group 3LW. The group — consisting of Bailon, Kiely Williams, and Naturi Naughton — released songs such as their top 40 hit "No More (Baby I'ma Do Right)."
When she reflected on her time with the group in an interview with Naughton on The Real, both singers admitted that even though they were big-name stars (with their own infamous MTV Cribs episode), in reality they were sleeping in bunk beds in an apartment together.
Adrienne Bailon puts fruit punch in her tuna salad
In an episode of her show All Things Adrienne, Bailon explained how her taste buds haven't changed much from the days when she was struggling. She shared her recipe for tuna salad that she came up with as a teenager, which includes a splash of fruit punch.
"So as you can see, I have a problem," she admitted. "I was home one day in high school, I had to make myself an after-school snack. I made myself tuna fish and I was like, 'This isn't doing much for my taste buds.'"
"I just had really high-end taste buds with a really low-class budget," she continued. "How do I create something that is just amazing? And this, my friends, is what I created — and no one can tell me that doesn't taste bomb."
Not only does Bailon eat the tuna salad and fruit punch mixture in a bowl, but she even dips a sandwich right into the glass of punch.
Bailon defended her recipe on Twitter after being called out for her eyebrow-raising recipe. "This is REAL LIFE!" she responded. "Lol. I'm hungry & poor (11 year old me)."
RELATED: Adrienne Bailon Revealed Details About Her Virginity When She Got Married to Israel Houghton
Adrienne Bailon's other wild recipes
Tuna salad with fruit punch is just one of the unconventional go-to snacks for the former Cheetah Girls singer.
Bailon went on to describe other foods that she craves. These included banana quesadillas, French fries dipped in a McDonald's McFlurry, and Cheerios fried in butter.
RELATED: 3LW Rented a House for Their 'MTV Cribs' Episode — and Had to Clean It Themselves After Filming