Is 'The Adventures of Sharkboy and Lavagirl' a Disney Movie?
Disney Channel introduced fans to the superheroes of Sky High, while Marvel told the stories of heroes like Captain America and Iron Man. However, there are a few other heroes that were introduced in the early 2000s. 
Is The Adventures of Sharkboy and Lavagirl in 3-D a Disney movie? How can Netflix include these superheroes in the original movie We Can Be Heroes? Here's what we know about the 2005 release.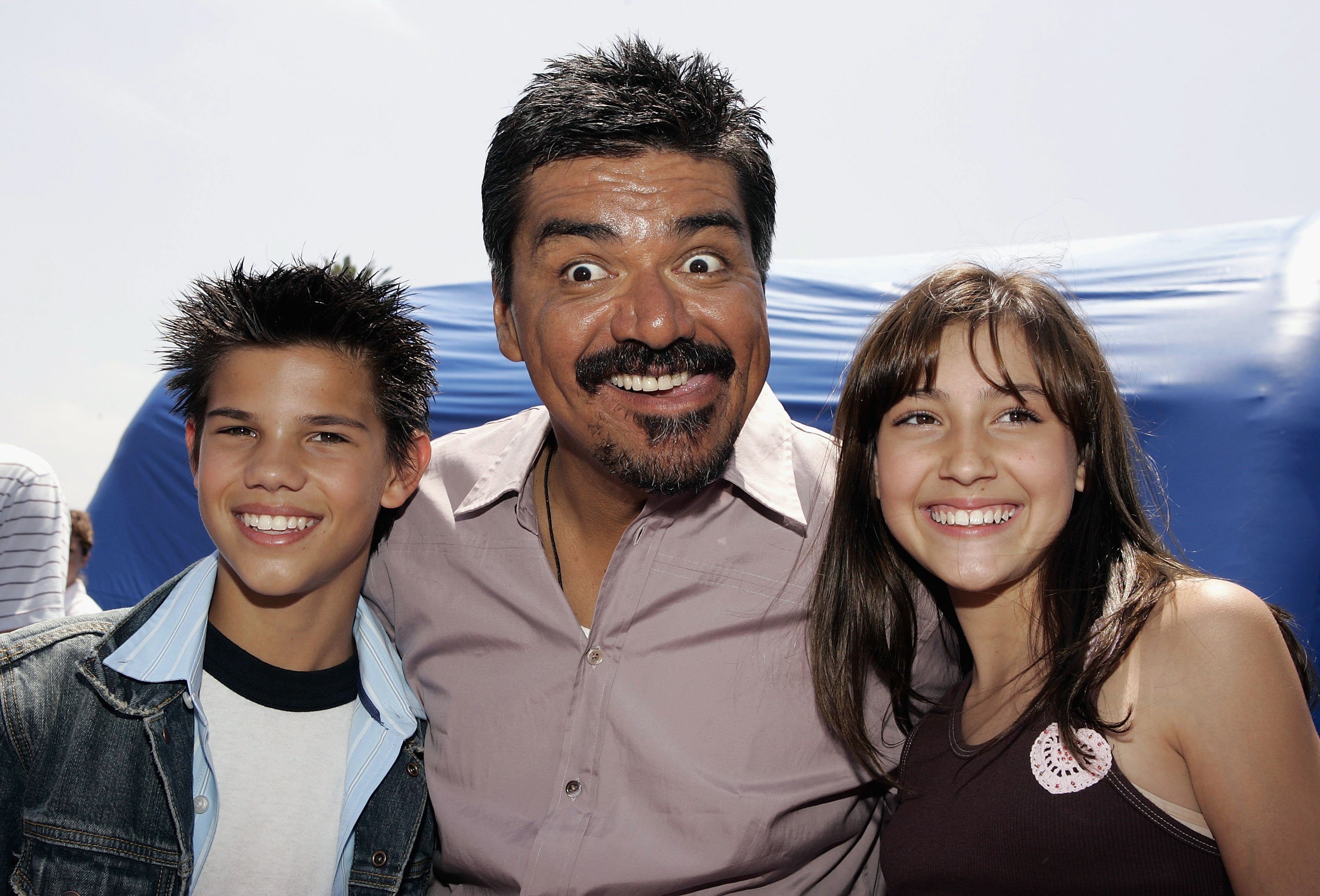 'The Adventures of Sharkboy and Lavagirl' starred Taylor Lautner and George Lopez
Dreams can be made real, as seen with the 3-D comedy film, The Adventures of Sharkboy and Lavagirl. This movie told the story of one kid named Max who dreams up superheroes and an entirely new "dream world." 
His dreams get crushed when he discovers that it's been overrun by a bully in his class and a supervillain, named Mr. Electric. Together with Sharkboy and Lavagirl, Max has to dream a better dream and save the world in real life. 
"It's fantastic. He's great," George Lopez said of his character, Mr. Electric, during an interview with Radio Free. "I could not be happier with the way it turned out, and with the way that Mr. Electric is. And it's a treat for me to even leave TV and do something like this with Robert [Rodriguez.] It's going to be a great summer."
Is 'The Adventures of Sharkboy and Lavagirl' available on Disney+
This movie first released in theaters in 2005. Produced by Dimension Films, The Adventures of Sharkboy and Lavagirl is not a Disney original movie. As a result, it is not available for streaming on Disney+. It does play periodically on the premium television network, Showtime. 
Some productions featuring Lautner are available on Disney's streaming platform. That includes Cheaper by the Dozen 2, where the actor portrayed the young athlete and star student, Elliot Murtaugh. Lautner starred alongside Alyson Stoner, Eugene Levy, Hilary Duff, and Steve Martin.
Netflix created their own spinoff featuring Sharkboy and Lavagirl, titled 'We Can Be Heroes'
Over 15 years later, these superheroes returned for a Netflix original movie, titled We Can Be Heroes. While Taylor Dooley returned to portray the powerful and fearless Lavagirl, Lautner did not appear in this spinoff movie.
"I never thought I would," Dooley said during an interview with HollywoodLife. "I mean, I always hoped because we were actually originally supposed to do a sequel potentially… So when this came about 15 years later, it was a complete surprise and just a beautiful blessing to be able to say Lavagirl started my career and she's kind of helping me restart my career, which is just the coolest."
We Can Be Heroes is now available for streaming on Netflix.