The Advice George Harrison Gave to Bob Geldof so Band Aid Wouldn't Turn Into Another Concert for Bangladesh
George Harrison gave Bob Geldof some valuable advice when the latter formed Band Aid, the supergroup that recorded 'Do They Know It's Christmas?'
Tom Petty once said George Harrison "invented the idea of rock 'n' roll giving back to the people," but Bob Geldof took that idea and ran with it.
The Concert for Bangladesh was one of George's crowning achievements as a humanitarian. When his friend and mentor, Ravi Shankar, asked if he could do anything to help the starving country, George quickly took action, creating an all-star benefit concert to help raise money. It was the first celebrity-run benefit concert.
Inspired by George's efforts more than 10 years later, Geldof formed Band Aid, a supergroup full of some of Britain's musical elite. They recorded the famous Christmas hit, "Do They Know It's Christmas?" and all its proceeds went to aid the famine victims of Ethiopia.
However, George gave Geldof some important advice before any work got underway.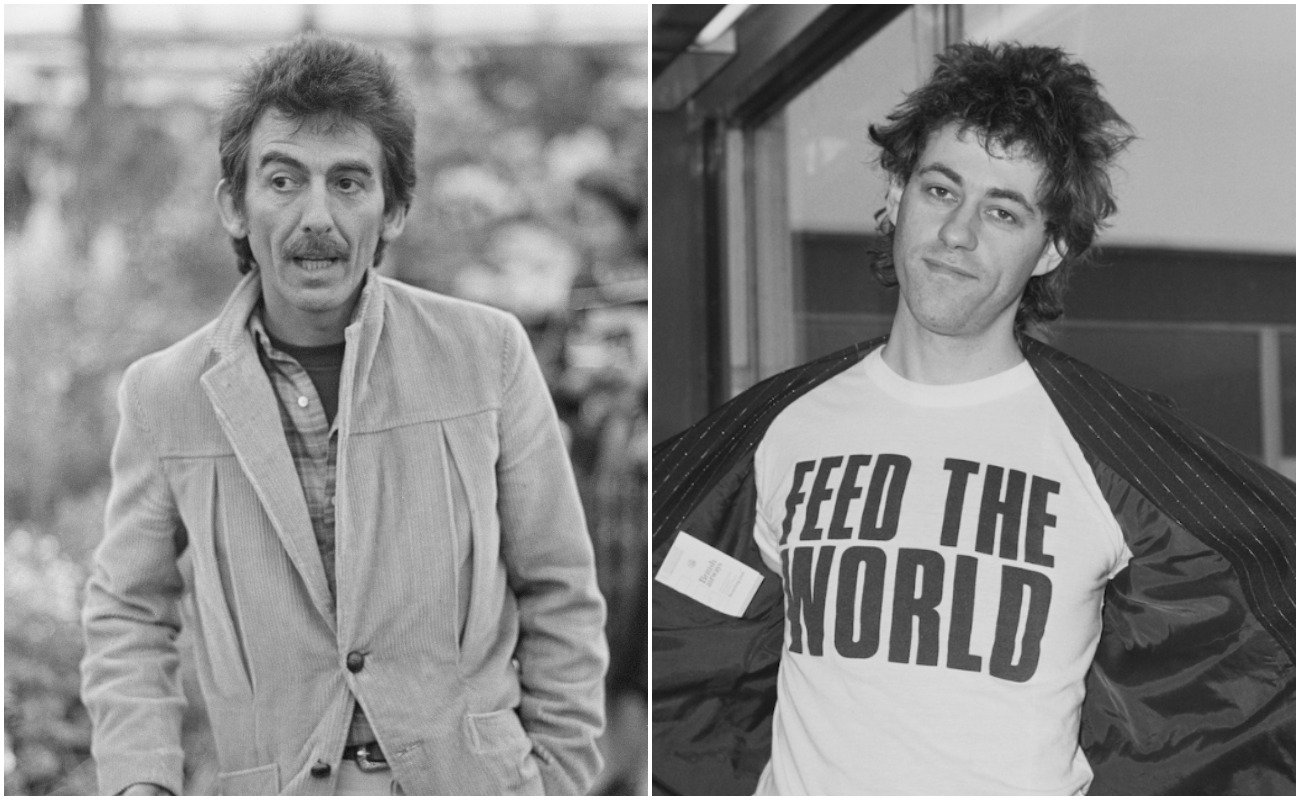 George Harrison told Bob Geldof to get a really good accountant before he started Band Aid
According to Rolling Stone, George had valuable advice for Geldof concerning Band Aid. Midge Ure, who wrote "Do They Know It's Christmas" with Geldof, said that George spoke from experience when he said to get a good accountant to manage the benefits affairs.
"The Concert [for Bangaldesh]… all of the money didn't get where it was meant to go," Ura said. "It was spent on overhead and ad men. So [Harrison's advice to Geldof] was, 'Get yourselves good accountants.' We have the same accountants today who [ensure] we don't spent a penny on anything. We've had no office, no secretaries. We begged, borrowed, and stole telephone lines, space, whatever we could."
But how much money did George's Concert for Bangladesh lose?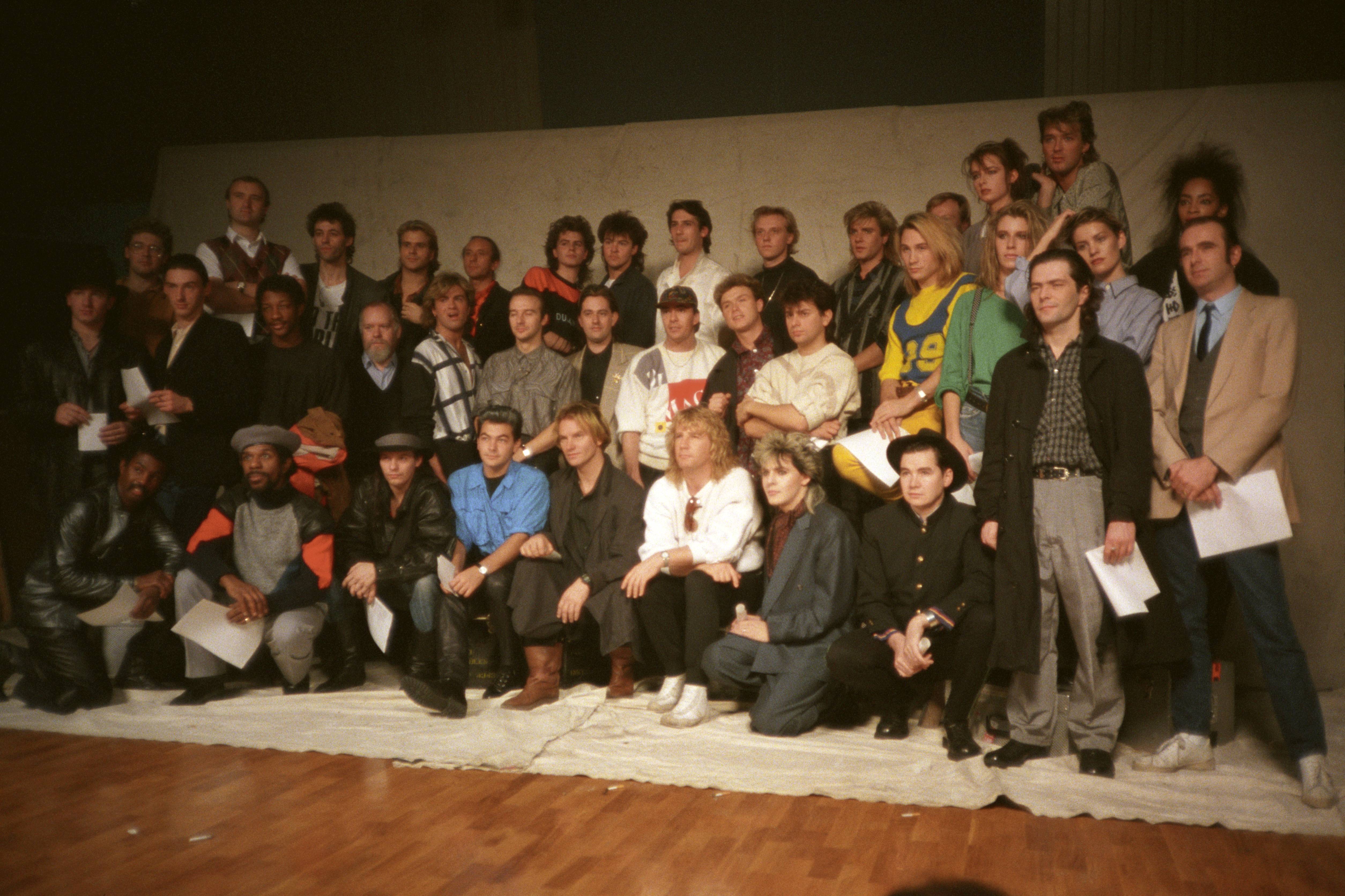 George's Concert for Bangladesh was the first of its kind but it had a couple slip ups
George organized the Concert for Bangladesh over six weeks. Somehow, George wrangled a star-studded lineup for two shows at New York's Madison Square Garden. Among those who appeared were Eric Clapton, Ringo Starr, Bob Dylan, Billy Preston, Leon Russell, and Badfinger.
George said (per Rolling Stone), "The Concert for Bangladesh was just a moral stance. These kinds of things have grown over the years, but what we did showed the musicians and people are more humane than politicians. Today, people accept the commitment rock 'n' roll musicians have when they perform for a charity. When I did it, they said things like, 'He's only doing this to be nice.'"
Geldof's initiative might have had it easy because George paved the way. However, George probably felt a duty to warn him about getting his affairs in order so that the money that Band Aid accumulated went to the people in need, not the middlemen.
GQ wrote, "If the concert itself was a clear triumph, the aftermath was all muddy water – providing a far from simple lesson that charity and music might be natural bedfellows, but factor in two governments, the taxman, the recording industry and a shady manager and you have the makings of a very different kind of catastrophe."
The shows raised $243,000, which UNICEF recieved. However, the live album and the film, which later brought in millions, took longer to make than George hoped. Everything was going against him.
"I don't know how much money actually reached where it should have gone, early on," Pattie Boyd, George's first wife, told the Guardian. She recalled that Harrison believed that some of the money earned "went walkabout."
"The money did eventually reach Bangladesh, although perhaps not in time to help the refugees at that point," Jonathan Clyde of Apple said. "The big mistake was that Unicef wasn't chosen beforehand, and so the IRS [the US tax service] took the view that because the charity wasn't involved in the mounting of the concert, they'd take their cut. This distressed George hugely, it really angered him. There was an ongoing tussle for years, but I'm afraid even now the IRS still take their slice."
Did Geldof listen to George's advice?
Judging by what Ure said, it seems as if the amount of money that Band Aid earned for "Do They Know It's Christmas?" did go to help the victims of famine in Ethiopia. Mental Floss reports that Band Aid raised $28 million.
The single made even more money than Geldof expected, and since its release, he hasn't seen any of the money. But that's not to say Geldof was any more successful than George. They both achieved their goals of bringing awareness to their causes. Every little dollar helped those in need.