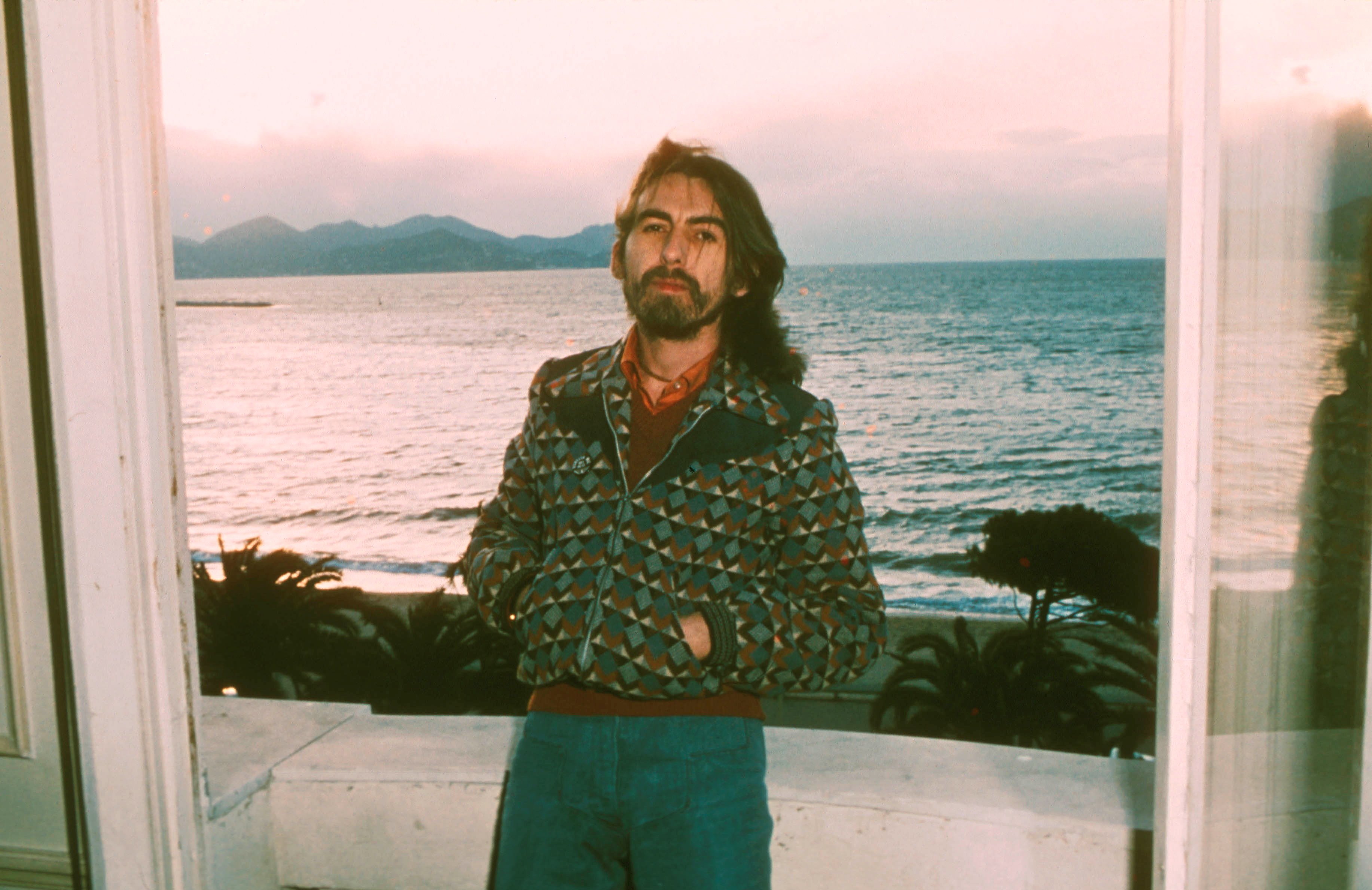 George Harrison
English musician George Harrison found fame as one-fourth of the legendary rock band the Beatles. With John Lennon, Paul McCartney, and Ringo Starr, the Fab Four's lead guitarist led the British Invasion of America and shot to superstardom. Along the way, he penned hits such as "Here Comes the Sun," "Something," and "While My Guitar Gently Weeps."
After the Beatles broke up in 1970, Harrison embarked on a successful solo career. The performer/songwriter recorded popular tunes like "My Sweet Lord," "All Things Must Pass," and "Got My Mind Set on You." He also collaborated with music industry greats, including Ravi Shankar on the Grammy-winning live album The Concert for Bangladesh and Bob Dylan, Tom Petty, Jeff Lynne, and Roy Orbison in the supergroup the Traveling Wilburys.
After George Harrison's death at the age of 58, his son Dhani, also a musician, helped complete his father's final album, 2002's Brainwashed. The track "Marwa Blues" won a Grammy Award for Best Pop Instrumental Performance.
---
Full name: George Harrison
Born: Feb. 25, 1943, Liverpool, England
Died: Nov. 29, 2001, Los Angeles, California
Genres: Rock, psychedelic rock, pop
Net worth: $400 million
Spouse: Olivia Harrison (m. 1978-2001), Pattie Boyd (m. 1966-1977)
Children: Dhani Harrison
Top solo songs: "My Sweet Lord," "What Is Life," "All Things Must Pass," "Give Me Love (Give Me Peace on Earth), "Living in the Material World," "Got My Mind Set on You"
If you like George Harrison, you'll also like: The Beatles, Eric Clapton, Bob Dylan, John Lennon, Paul McCartney, Roy Orbison, Tom Petty, Ringo Starr, Neil Young
---
Visit the official George Harrison website.
Read more about George Harrison's music, personal life, and other projects: