Aerosmith's Only No. 1 Hit Was Written for Celine Dion
Aerosmith and Celine Dion are very different artists, but Aerosmith's biggest hit was written for Dion. Here's why they sang the song instead.
Aerosmith and Celine Dion make very different music but there is one major song that connects them. Due to an unusual scheduling issue, Aerosmith recorded a song meant for Dion. Here's how the songs' famous writer reacted to this development.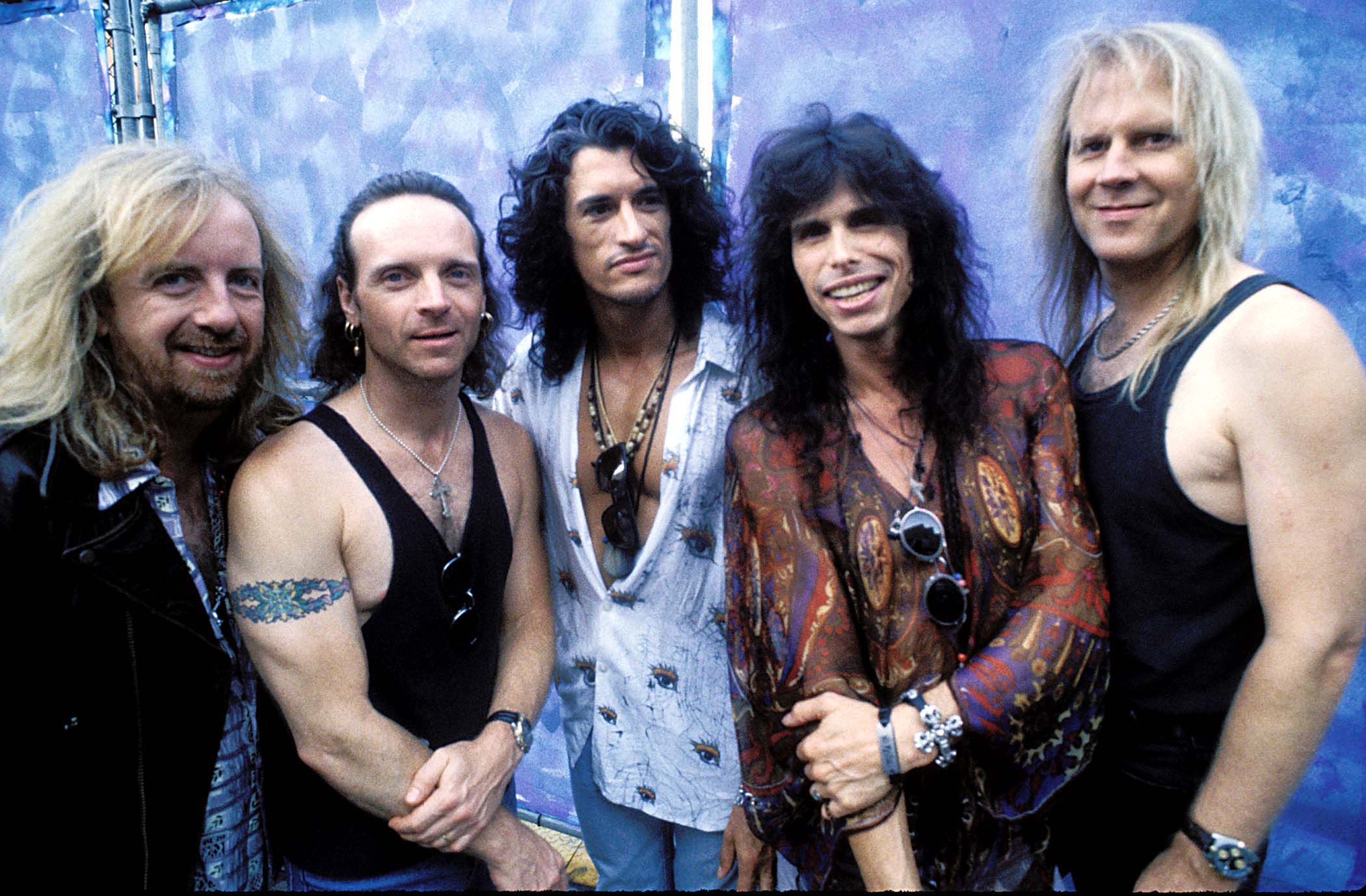 Why Aerosmith sang a song meant for Celine Dion
Movie ballads were huge in the 1990s. It's as if couldn't exit a sentimental 1990s movie without hearing Dion, Whitney Houston, or Peabo Bryson singing over the end credits. Aerosmith got on this trend by doing something unexpected — singing an emotional ballad for an action movie rather than a sentimental drama. However, they didn't initially plan to sing a song that was written for Dion.
According to Mental Floss, Aerosmith was planning on writing a song for Armageddon, a movie starring Steven Tyler's daughter, Liv Tyler. However, they weren't able to write a song that fit the movie and time was of the essence. Ultimately, they decided to record "I Don't Wanna Miss a Thing," a song Diane Warren wrote for Dion. Warren is famous for writing songs for numerous artists, including Cher, Beyoncé, Lady Gaga, and Tina Turner.
How the song's writer reacted to Steven Tyler's vocals on 'I Don't Wanna Miss a Thing'
In an interview with ShortList, Warren discussed her reaction to Tyler's vocals on the track. "[W]hen I wrote the song, what was so cool about when Aerosmith did it, when Steven Tyler sang it, it became a different thing, because if you hear a girl singing that – when I wrote it I thought it would end up being like Celine Dion or somebody like that, you know, back in the day – I mean, who's a great singer – but it's so much cooler to hear someone like Steven Tyler – this gruff, macho rock star, this amazing tough guy – for him to say that lyric, it just brought a whole other dimension to it," Warren said.
"I don't think it would have been the same hit, or the same standard, if it wasn't for someone like Steven Tyler doing that song." She added, "[Tyler] was doing all those really great vocal things at the end that were so amazing – I mean I think that's one of the best vocals of all-time."
Did the public prefer Aerosmith or Celine Dion?
Warren preferred "I Don't Wanna Miss a Thing" to be in Tyler's hands — but did the song perform better than Dion's music? The track reached the pinnacle of the Billboard Hot 100. According to Top40-Charts, "I Don't Wanna Miss a Thing" was the 23rd most popular song of 1998.
The success of "I Don't Wanna Miss a Thing" is quite a feat considering Aerosmith had been around for so long. However, Dion's hit "My Heart Will Go On" was the 13th most popular song of the year. The public liked "I Don't Wanna Miss a Thing" — but they preferred a movie ballad by Dion.