After 3 Failed Marriages, Terry Bradshaw's Wife, Tammy, Has Changed Everything for Him
Terry Bradshaw is a former football pro who has become a celebrity icon, appearing in everything from sports broadcasts to television commercials.
Although Bradshaw has long since retired from playing professional sports, he continues to be a vital presence in the entertainment industry and is well-liked by millions of fans. In spite of his cheerful persona, Bradshaw has had a rocky love life.
He went through three marriages prior to finding his true love, and as he has revealed in recent interviews, finding the right person has made all the difference in his life. 
How did Terry Bradshaw become famous?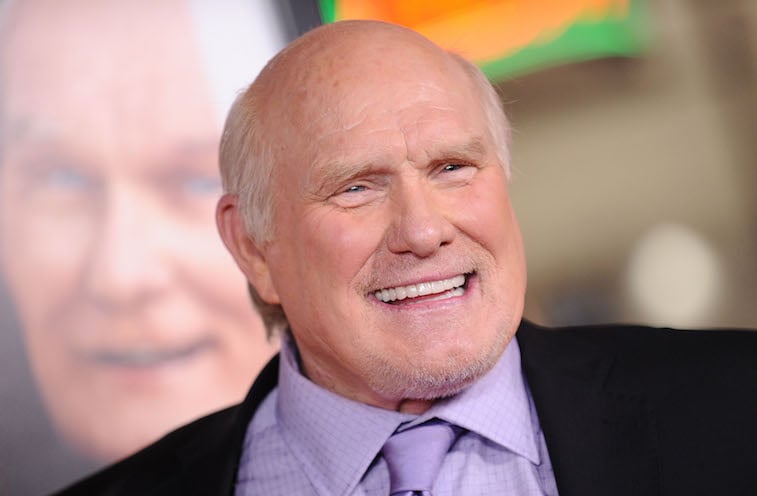 RELATED: The NFL's First-Ever Virtual Draft Made Bill Belichick's Dog Nike an Instagram Star
Bradshaw was born in Louisiana in 1948. As a teenager, Bradshaw displayed remarkable prowess in sports and participated in javelin throwing and football.
After making waves in high school and college, Bradshaw entered the NFL Draft in 1970. He was selected by the Pittsburgh Steelers right away and became a starter. He achieved great success with the Steelers and went on to play fourteen seasons with the team.
Bradshaw won a slew of awards and honors during his time with the Steelers, including winning four Super Bowl titles in a six-year period. He became the first quarterback to win three and four Super Bowls.
Although he was an incredibly popular player, Bradshaw surprised everyone by retiring in 1983. Even though he hasn't been playing professionally since 1983, he has still been very visible to fans.
He has written several books, brokered business deals, and maintained a successful career as a football commentator.
Terry Bradshaw's three difficult marriages
RELATED: How Did Elisabeth Hasselbeck Meet Her Husband, Former NFL Player Tim Hasselbeck?
Bradshaw might have had a great time of it on the football field but his home life has been rather dramatic. All in all, Bradshaw has tied the knot four times.
His first marriage was to Melissa Babish. Bradshaw and Babish got married in 1972, only two years after Bradshaw began his professional football career. Bradshaw has remained relatively tight-lipped about his first marriage, and possibly for good reason — the two divorced after less than two years.
In 1976, Bradshaw married Jojo Starbuck, a championship ice skater. Once again, Bradshaw found his marriage in trouble early on, and they ended up divorcing in 1983. Bradshaw, apparently a hopeless romantic, didn't let his two failed marriages dissuade him, and he got married once again, to attorney Charla Hopkins in 1983.
Bradshaw and Hopkins welcomed two daughters during the course of their marriage, Rachel and Erin. After fifteen years, their marriage started to dissolve, and in 1999, they divorced. Still, Bradshaw wasn't done with romance and it wouldn't be too long before he managed to connect with someone who proved to be his perfect partner.
Who is Tammy Bradshaw?
Bradshaw was finally able to find true love — and he found it with a longtime friend. In 2014, Bradshaw married Tammy Alice, a woman that he had known for close to fifteen years.
As Bradshaw revealed Closer Weekly, the way they decided to get married was certainly unconventional.
"I passed her in the hallway and said, 'Oh listen, we're getting married Tuesday in Hawaii.' She said OK and we kept going. We get there, and she said, if you're serious, we need to get a license. So we got one."
Bradshaw also admitted that this marriage is markedly different from the first three in that he married his "best friend."
Even at the age of seventy, Bradshaw isn't slowing down, and for longtime fans of the former pro football player, it is a relief that he has someone by his side who loves and supports him unconditionally.