After a Breakup and Restraining Order, Anansa Sims Says Her and Matt Barnes Are Better Than Ever Amid Reconciliation
One of the messiest celebrity splits of 2020 was between Matt Barnes and supermodel Anansa Sims. The two spewed allegations of stalking and bitterness toward one another before calling a truce for the sake of their young son. Now, the two have reconciled and Sims says their relationship is better than ever.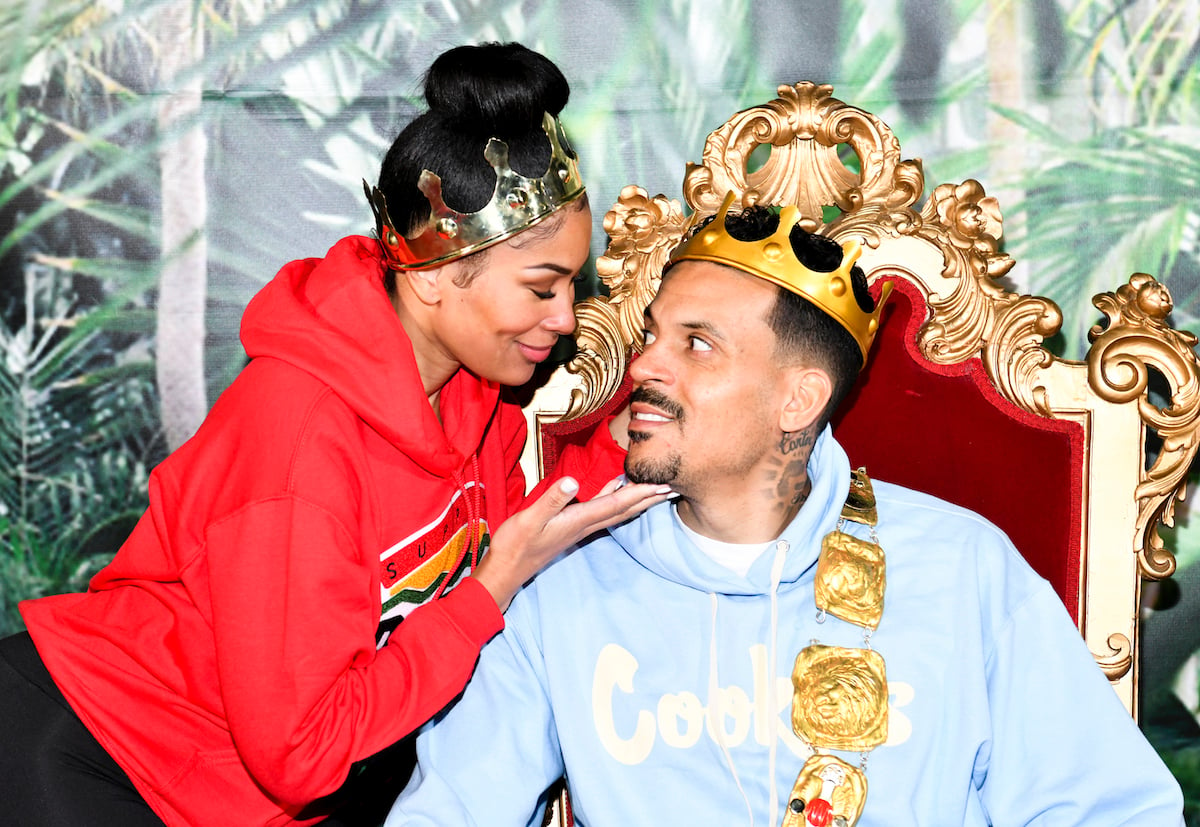 Matt Barnes and Anansa Sims' breakup including stalking allegations and a restraining order
Barnes and Sims' split became public in February 2020 after The Shade Room noticed Sims changed her Instagram bio to "single." Things initially appeared to be amicable between the two until Barnes alleged Sims was keeping their son away from him.
Sims claimed Barnes became obsessive and harassed her via text and social media. She insisted she continued arranging visitation for their son to see Barnes but the harassment continued so she filed for a restraining order.
But Barnes alleged Sims's mother, iconic supermodel Beverly Johnson, was behind Sims' anger against him.
Related: Why Model Anansa Sims Has a Restraining Order Against Her Ex, Former 'Basketball Wives' Star Matt Barnes
Barnes told Hollywood Unlocked that despite having a great romantic relationship with Sims, he ended the relationship because he doesn't see himself in a monogamous fashion. Per Barnes, Sims became irate over the split.
After months of social media beef, the two buried the hatchet. During the Easter 2020 holiday, Sims and Barnes shared on their social media that their blended family reunited for a playdate for the first time since their split. Barnes followed up with a public apology for airing their dirty laundry to the world in a two-minute Instagram video.
"When we hit a rocky point, flipping-out, out of emotion. It was wrong for me to do. Should have learned the first time," Barnes said in relation to his public breakup with his ex-wife, Gloria Govan. "Just wanted to take the opportunity to publicly apologize for my actions and putting our mess out there in the public," he went on. "She was nothing but amazing. Great mom, great partner, it just didn't work out."
Sims accepted Barnes' apology.
Anansa Sims says her and Matt Barnes are thriving since reconciling
Apparently, forming a healthy co-parenting relationship transformed into getting back together romantically.
Barnes confirmed the two reconciled in a 2021 New Years post of the two kissing with the caption, "A year to forget but we figured it out – HNY to you & yours."
Since then, both have shared intimate family moments on their respective social media pages. Barnes wished Sims a Happy Valentine's Day with a series of photos in an Instagram post with a funny caption.
Related: Former 'Basketball Wives' Star Matt Barnes Clears The Air On His Breakup With Anansa Simms
"If y'all knew how many pics we took to get maybe 5 pics she approved of," he wrote with the hand over the eye emoji. "Second pic is her telling me how she's gonna put all that [cake] on me for having to take so many pics."
He also shared how much he loves and appreciates Sims in a birthday tribute posted just days before confirming they were back together.
Sims has topped Barnes' recent social media posts with a lengthy tribute of her own in honor of his birthday. In the post, Sims reflects on overcoming hurdles in their relationship, declaring they "[have] been forged in the fire, now we're stronger than ever."
Sims also refers to Barnes as her "king," noting she loves him now more than ever before.