After a Nightmarish 2020, Mariah Carey Fans Are Playing 'All I Want for Christmas Is You' Before Thanksgiving
It's been a trying year for most people. Between a global pandemic and subsequent shutdowns plus a contentious election season, Americans are ready to put their feet up, relax, and listen to Christmas music. And in this horrific 2020, they're unwilling to wait until after Thanksgiving.
Mariah Carey knows this. As the unofficial "Queen of Christmas," the Grammy award winning singer released a short video clip teasing an upcoming Christmas special featuring her iconic holiday song, "All I Want for Christmas Is You."
Carey vowed to wait until after turkey day to focus on her Christmas tune. But her many fans disagreed, saying that after so much stress, they're ready for the most wonderful time of the year to start right now.
'All I Want for Christmas Is You' is 1 of the most popular holiday songs
The lyrics are simple, but the message is timeless.
Carey co-wrote and produced "All I Want for Christmas Is You" in 1994, but to this day it remains a staple of the holiday season. It reached number one in several countries and broke many records, including becoming the best-selling Christmas single by a female artist. More than two decades later, the song has earned more than $60 million in royalties, according to Business Insider.
There are classic Christmas songs from some of the musical greats, like Bing Crosby and Dean Martin. But the most modern song to join these ranks comes from none other than Carey. "All I Want for Christmas Is You" is a true classic.
Mariah Carey released a teaser for Christmas 2020
On Nov. 1, Carey headed to social media to share a promo for a new project related to her classic holiday song. The short clip shows a Halloween ghoul entering a Christmas themed room where Carey sits with a big smile on her face. "It's time!" she says cheerfully, followed by the words appearing on the screen. Carey added the disclaimer, "Let's get through Thanksgiving first."
But some of her fans are not interested in waiting until the end of November to break out their twinkle lights and queue up those holiday playlists. The comments section included plenty of people urging Carey not to wait to release any Christmas content.
Mariah Carey fans are ready for Christmas right now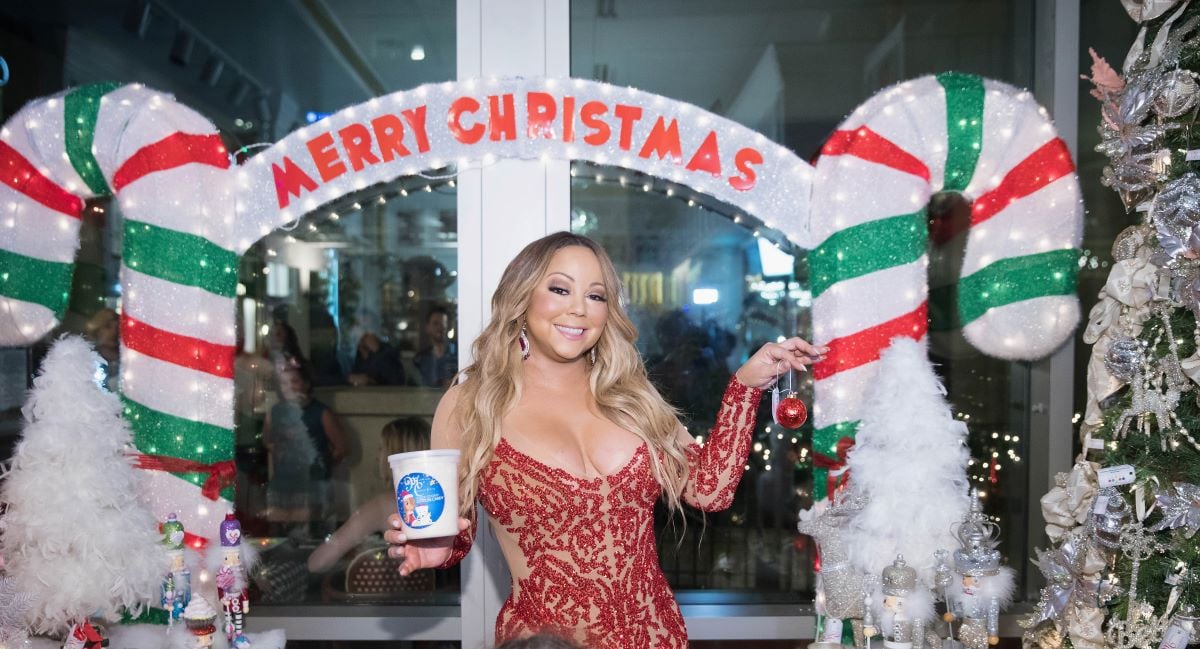 People are putting out their holiday decorations early as a way to make 2020 suck a little less in the final months. They're unashamed about watching Hallmark classic movies and decorating trees in early November. And they're ready for Carey to share more details about her upcoming Christmas special.
"No need, let's go! My Christmas music starts today!" Jennifer Hudson commented on Carey's Instagram post. Others were equally supportive.
Earlier, Apple announced a Christmas special featuring Carey and some surprise guests. The "Dream Lover" singer posted a photo of what looked like a music video set with chairs bearing the initials "MC," "AG," and "JH." Her caption just had a Christmas tree emoji. Followers speculate those other two artists might be Ariana Grande and Jennifer Hudson.
No matter what, the world needs a little holiday cheer right now — no need to wait until Thanksgiving.