After Eating Over 500 Pizzas, Dave Portnoy's Most Popular Review Is Still Chuck E. Cheese
Dave Portnoy is many things to many people. As the celebrity founder of the pop culture blog Barstool Sports, Portnoy has earned legions of fans due to his outspoken and often controversial views.
Still, many people know Portnoy best as a pizza connoisseur. Portnoy has made it his personal mission to review as many brands and varieties of pizza in the United States as possible, and has visited many of the highest-rated pizza joints there are in order to accomplish this goal.
Still, one of Portnoy's most popular video reviews is for a pizza brand that is decidedly non-gourmet — Chuck E. Cheese. 
How did Dave Portnoy become famous?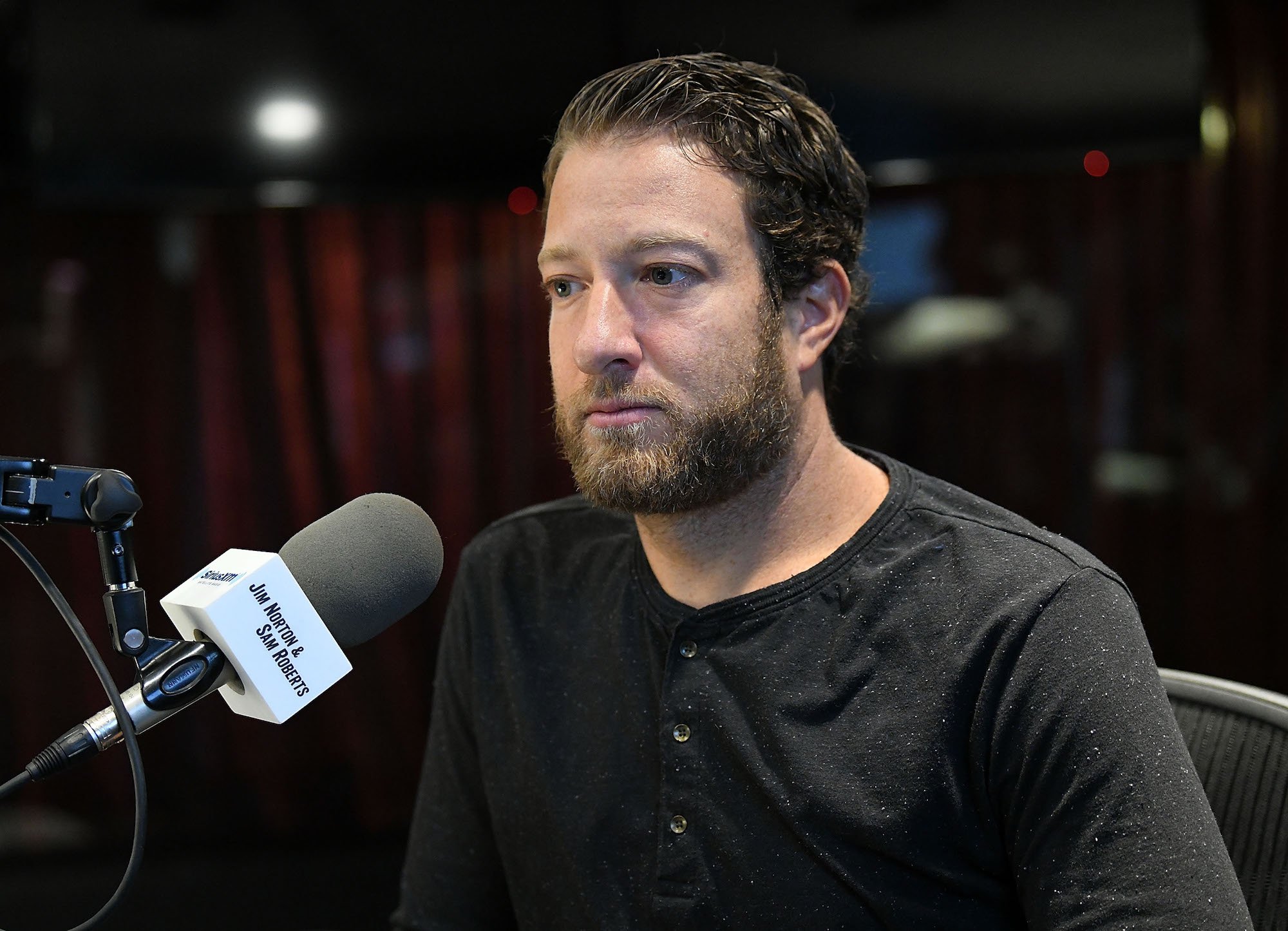 Dave Portnoy was born in Massachusetts in 1977. Following his graduation from high school, Portnoy moved to Boston and began working at a market research firm. However, Portnoy's interests were decidedly more sports-oriented, and in 2003, he founded Barstool Sports. The pop culture blog has a sports theme, although it explores many topics of interest to both Portnoy and his audience base.
Over the years, Barstool Sports has become a massive internet conglomerate, featuring a wealth of podcasts, reviews, sports projections, and interviews.
Through it all, Portnoy has remained at the helm. Although the content on the site often incites controversy (and Portnoy himself has been embroiled in more than a few feuds) there is no doubt that Barstool Sports has made Portnoy very wealthy indeed.
In fact, Portnoy's net worth is reported to be around $100 million — not bad, considering he built Barstool Sports from the ground up. 
Dave Portnoy is known for his pizza reviews
In 2018, Dave Portnoy launched a new feature on Barstool Sports — a YouTube video channel dedicated to pizza reviews. His "One Bite Pizza Reviews" was founded based on Portnoy's love of pizza, and the fact that he apparently indulges in a slice of pizza every single day for lunch.
Portnoy follows a simple process when filming all of his pizza reviews. He purchases a whole pizza, takes it outside the eatery, and then takes a bite of the pizza. At the end of the review, he delivers a verdict and rates the pizza, assigning it somewhere between one and 10.
His "One Bite Pizza Reviews" channel has grown to be insanely popular, with over 260,000 subscribers and literally hundreds of video reviews. His videos have accumulated millions of views, and he frequently welcomes guest stars to help him review pizza.
Portnoy has even invited fans to give their own take on his favorite pizzas, with the pizza pie from Vinnie's Pizzeria and Ristorante earning top marks from Portnoy. Portnoy prides himself on his knowledge of pizza and is a fan of more gourmet slices — still, one of his most popular reviews is for the most basic of all pizza chains. 
Dave Portnoy's popular Chuck E. Cheese review
In early 2019, Dave Portnoy filmed a video where he reviewed the pizza from the kid's joint Chuck E. Cheese. The video has since become one of Portnoy's most popular, with well over 1.2 million views and hundreds of comments from amused fans. While Portnoy didn't actually love the pizza, he deemed it "better than a lot of other places" and ultimately gave the pizza a rating of six.
Since the COVID-19 pandemic hit in the spring, Portnoy hasn't slowed down in his mission to rate all the pizzas in the U.S. He has been filming his reviews as usual, although mostly focusing on frozen pizzas and pizza pockets in lieu of restaurant pizzas. "We're gonna move to frozen pizzas," Portnoy recently said via Fox News. "We'll just keep banging out these frozen pizzas until this corona hits the road."