After 'He's All That' Success, Tik Tok Star Addison Rae Signs a Multi-Picture Deal With Netflix
Apparently, Tik Tok phenom Addison Rae really is 'all that.' After her Netflix movie, He's All That, proved popular on the streaming service, Rae is set to make more movies with them. Here's what we know about the deal.
'He's All That' was Addison Rae's acting debut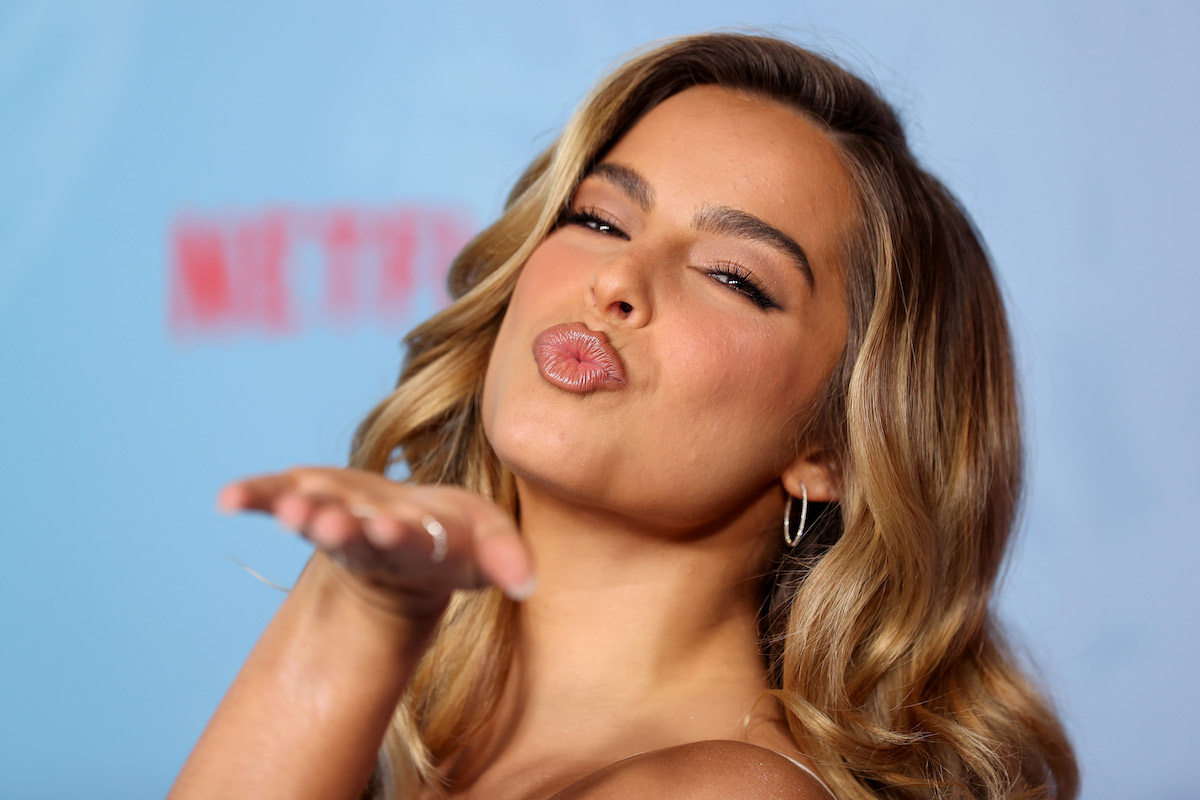 The movie, which was released on August 25th, is a mashed-up remake of the 1999 teen hit She's All That. According to Netflix, He's All That has reached number one on Netflix in over 78 countries so far.
Addison Rae likely brought a built-in viewership to the production. The social media powerhouse has a combined following of nearly 128 million across three major platforms, including TikTok, Instagram, and Twitter.
The movie's plot has Rae playing (what else?) a social media influencer who attempts to help a socially awkward peer (played by Tanner Buchanan of Cobra Kai) become popular.
Addison Rae said working with Netflix was a "pinch me" moment
Given the immediate success of the movie, Netflix has already moved to close a multi-film deal with Rae. Per Variety, Rae said working with Netflix was what she called a "pinch me" moment. 
"Getting the opportunity to work with Netflix was such a pinch me moment and now to be able to continue the relationship is beyond my wildest dreams," she said. "I'm thrilled to be able to collaborate with this incredible team and am excited to develop projects while continuing to strengthen my skills as an actress."
The 'He's All That' star is also a singer 
At just 20, Addison Rae is also a singer. She released her single Obsessed back in March 2021. Her rising popularity was confirmed this year with an MTV Movie and TV Awards nomination for breakthrough social star.
According to Netflix's director of family films, there's a reason for that popularity.
"Addison's Rae's charm and promise is undeniable as evidenced by He's All That and her already passionate fan base," Naketha Mattocks told Variety. "We're thrilled to be part of this next phase of her burgeoning career as an actress."
The movie's producer Jennifer Gilbot said Rae's success with the film isn't an accident, nor is it simply an extension of her vibrant TikTok fan base.
"She wanted it. She's wanted it for a long time," Gibgot told Variety in August 2021. "It wasn't like someone said, 'Oh, she's a TikTok star, so let's throw her in a movie.' This is something she's always wanted and worked for. She used [TikTok] to get what she wanted. What's wrong with that?"
No word yet on exactly what the deal will entail. But He's All That, which featured appearances by Kourtney Kardashian, Rachel Leigh Cook, and Matthew Lillard continues to gain new viewership. Netflix estimates that 55 million households will have viewed the movie by the end of one month.
RELATED: Addison Rae Has 1 Interesting Piece of Advice for Anyone Who Wants to Post Videos on TikTok