After Matt Damon and Winona Ryder Split, He Decided to Only Date 'Civilians'
Matt Damon and Winona Ryder have been linked to several famous people during their days in the spotlight. But did you know they once dated each other?
Matt Damon and Winona Ryder have been linked to several famous people over the years. But did you know they once dated each other?
That's right! The pair dated back in the late '90s/early aughts, but like many celebrity relationships, theirs didn't last very long. Though the two continued being friends after their breakup, it turns out that Ryder was the very last celebrity Damon was ever involved with as he went on to only date "civilians" following their split.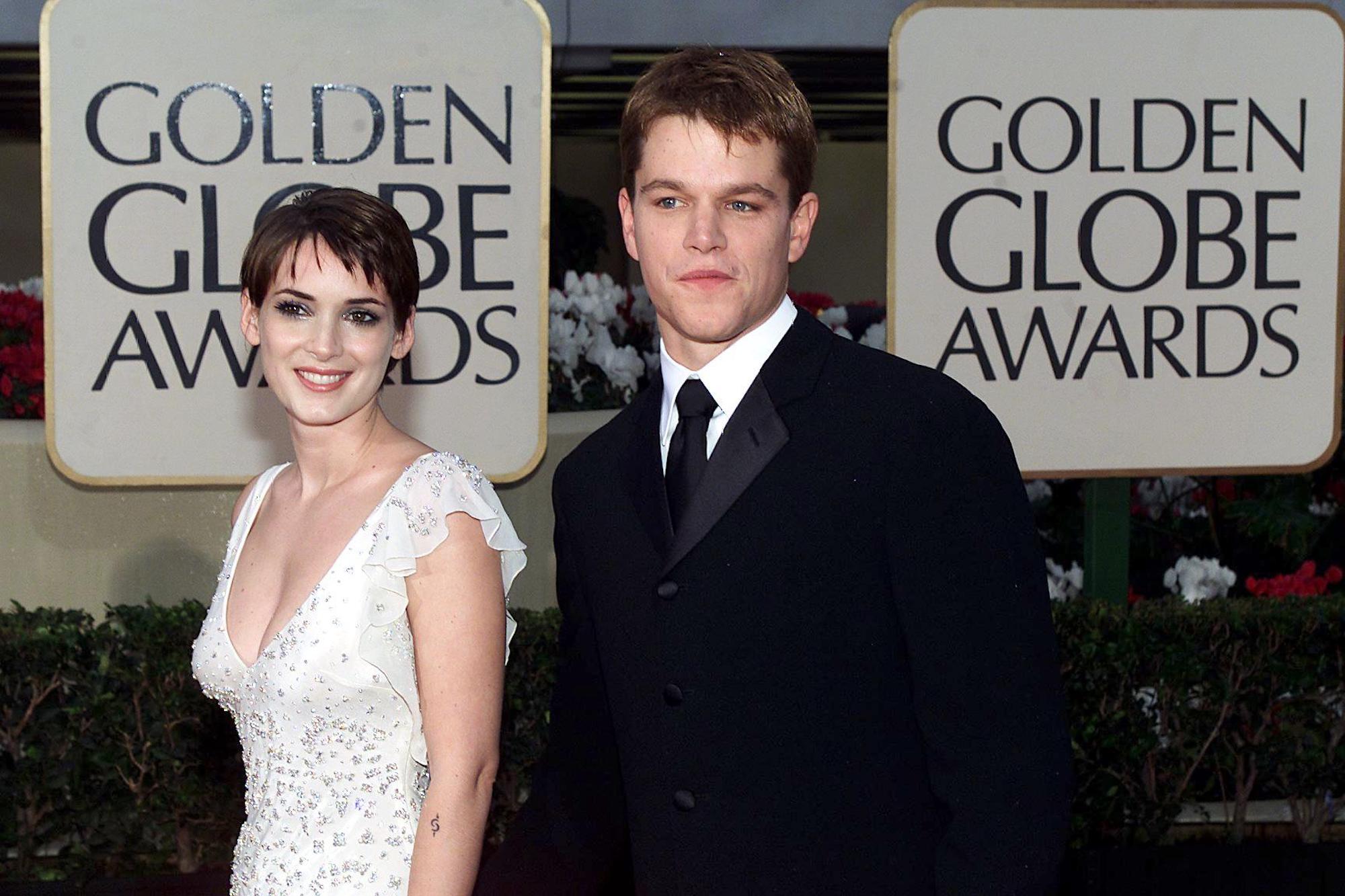 Inside Matt Damon and Winona Ryder's relationship
Damon and Ryder were first introduced in 1997 by Gwyneth Paltrow, who, at the time, was good friends with Winona and was also dating Matt's BFF, Ben Affleck.
The two instantly hit it off and began dating shortly after meeting. At first, the pair's relationship went under everyone's radar as many were convinced Damon was in a relationship with his Good Will Hunting co-star Minnie Driver.
But shortly after the actor revealed to Oprah Winfrey that he was single at the beginning of 1998, he and Ryder made their red carpet debut at Harvey Weinstein's pre-Oscar party in March 1998.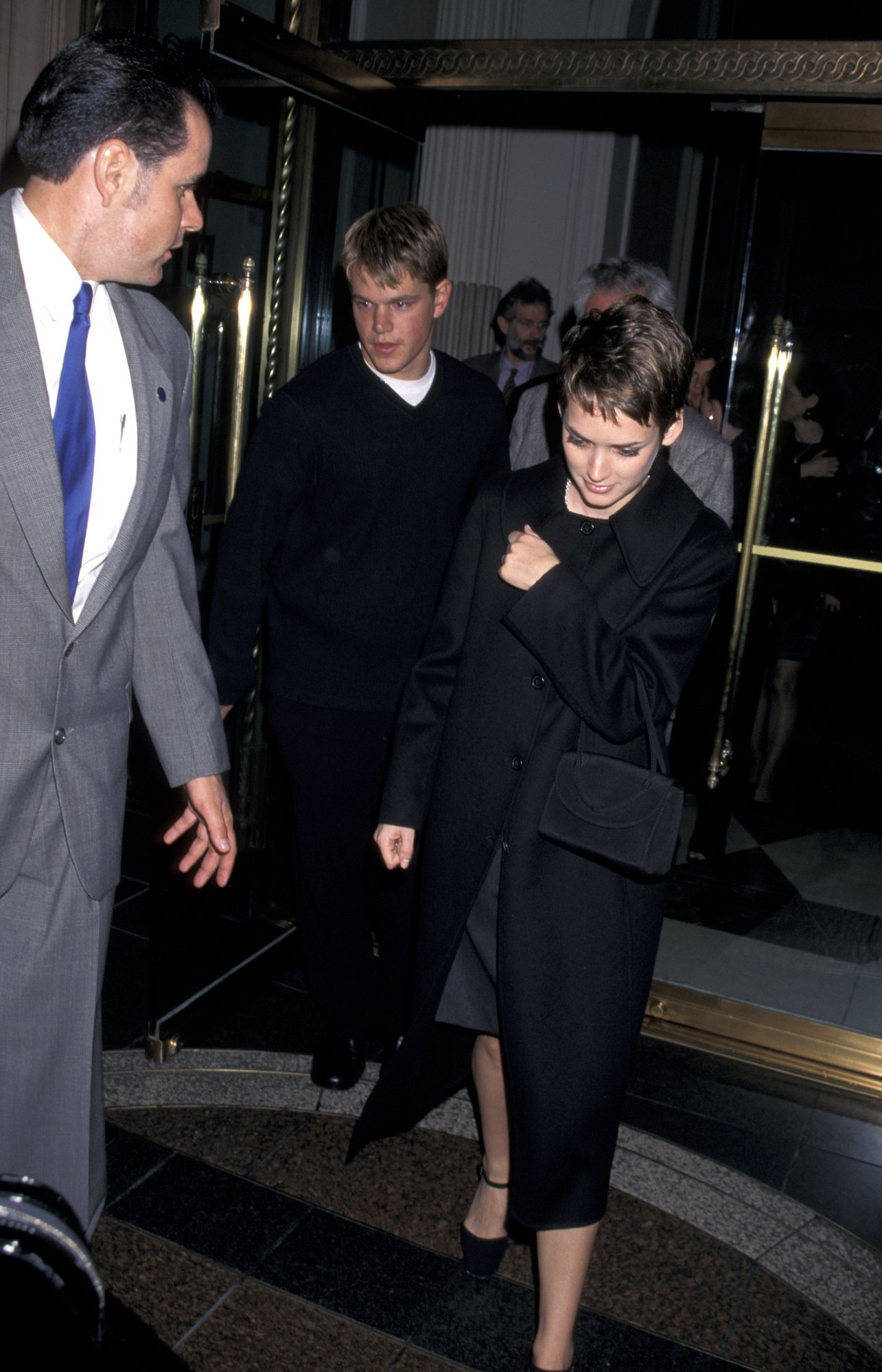 Two years later, they attended the 2000 Golden Globes, where Damon was nominated for his work in The Talented Mr. Ripley alongside Gwyneth Paltrow. 
Unfortunately, the couple's relationship didn't last very long after that because, in Spring 2000, they went their separate ways.
The guiding force of their breakup was perhaps more Matt Damon's interest in dating "civilians"
In 2004, Damon opened up about his breakup from Ryder while having a candid discussion with Playboy magazine.
Though the Saving Private Ryan actor said he and the Beetlejuice star had a "great relationship," he explained that their romance "ended for reasons far more pedestrian than, say, a mad orgy at the Four Seasons during which my feelings were hurt because Richard Gere was too interested in her."
Damon also hinted that his interest in dating "civilians" might have also played a part in him calling it quits from Ryder.
"I don't think I could fall in love with a celebrity right now, because it would mean changing my lifestyle, and I like that my lifestyle feels normal to me most of the time," he told the outlet.
But despite things not working out between them, both Damon and Ryder have had nothing but good things to say about each other in the years following their breakup.
While addressing Ryder's 2001 shoplifting incident with Playboy, Damon expressed his hurt over the press's treatment of her, noting that his ex is "a great woman."
As for Ryder, she told Black Book magazine in 2009, "Matt couldn't be a greater, nicer guy. I'm really lucky that I'm on good terms with him."
Who are Matt Damon and Winona Ryder dating now?
After their romance, Damon went on to date Argentine "civilian," Luciana Bozán Barroso, whom he met while shooting the film Stuck on You in Miami in 2003.
After dating for two years, the couple got engaged in September 2005 and married in a private civil ceremony at the Manhattan Marriage Bureau three months later. 
Today, Damon and Barroso are still happily married and have three daughters together: Isabella, Gia Zavala, and Stella. Barroso also has a daughter from a previous marriage, whom Damon considers his own.
Meanwhile, Ryder is currently in a relationship with entrepreneur Scott Mackinlay, who she has been dating since 2011.
Though things appear to be going well for the two, it seems unlikely that they will be tying the knot anytime soon.
In 2016, the actor told Net-a-Porter's The Edit that she's pretty hesitant to promote Mackinlay from boyfriend to husband, explaining that marriage doesn't hold any interest to her.
"I'm a serial monogamist," Ryder shared. "But marriage? I don't know. I'd rather never have been married than been divorced a few times. Not that there's anything wrong with divorce, but I don't think I could do it if that was a possibility. When your parents are madly in love for 45 years, your standards are really high. But I've been happily with someone for quite a while now."