'After Yang' Movie Review [Sundance 2022]: Kogonada's Sci-Fi Drama Is a Transcendent Journey Into Memory and Loss
A24's 'After Yang' is a sci-fi triumph. Colin Farrell is utterly captivating in a role that captures memory, loss, family, and the preservation of memory.
After Yang is an act of genius. Writer/director Kogonada constructs a profoundly beautiful story elevated by performances from Colin Farrell, Jodie Turner-Smith, Justin H. Min, and Haley Lu Richardson. After Yang is a masterstroke of the intersection of drama and sci-fi.
'After Yang' takes a peek into the future of families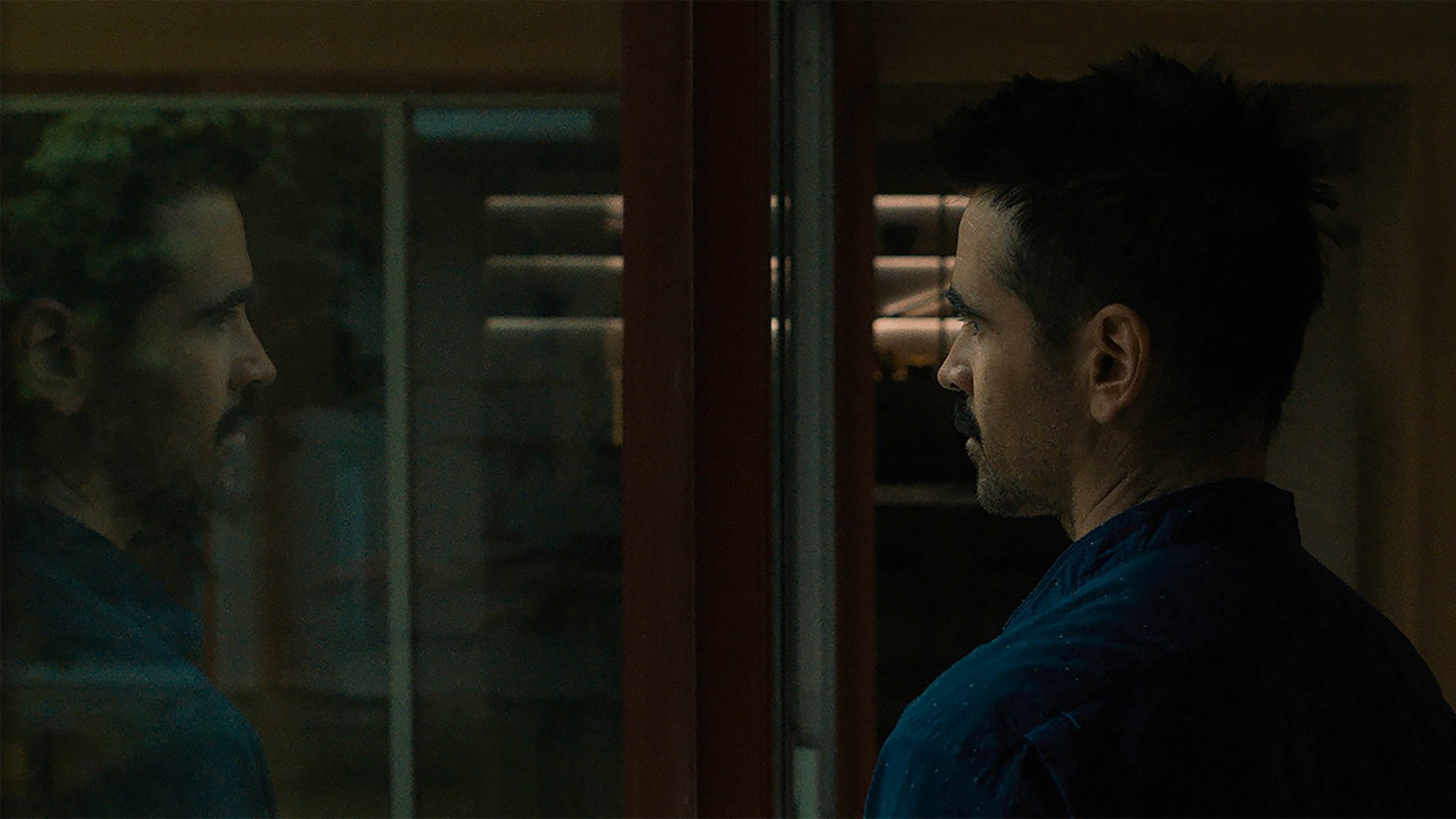 In the future, Jake (Farrell) tries to juggle his tea shop and quality time with his family. His wife, Kyra (Turner-Smith), is shouldering the pressure as they raise their daughter, Mika (Malea Emma Tjandrawidjaja). Yang (Min) is an A.I. helper, but isn't any less a member of the family.
After Yang picks up as Yang suddenly breaks down. Mika desperately wants her parents to get him fixed, but Jake struggles to find someone who can pull it off. He discovers that Yang has actually been recording memories. Jake is forced to face the time that's passing him and his family by. However, it won't be so easy.
Kogonada dives into family, loss, and memory preservation
After Yang places emphasis on the passing of time. Jake and Kyra are busy trying to support their family, but share their individual philosophical outlooks on the world. After Yang is a story of loss and the preservation of memory. Sometimes, people don't truly learn about other sides of those around them until they're already dead.
Mika desperately desires a familial connection. She develops a deep bond with Yang, as he provides her more than a connection to her culture and heritage. The A.I. helper left a substantial impact on every member of the family in different ways. As a result of breaking down, the family wrestles with this sudden grief in different ways.
Kogonada contrasts After Yang's most personal themes with hints of futurist consumerism that shows its roots in modern-day society. Technology specialists and the manufacturer talk about Yang like a piece of computer equipment to be discarded. However, Yang left a mark on every person he touched, expanding the meaning of humanity.
'After Yang' is unforgettable
After Yang kicks off with the best opening sequence in recent memory. Kogonada displays the futuristic family unit through a dance-off in a way that's instantly captivating. ASKA's music provides wonderful accompaniment. The score is just as delicate and nuanced as the film itself, elevating its themes and creating a unique cinematic experience.
Farrell delivers a heart-rending performance that perfectly communicates the character's conflicting emotions. Turner-Smith is spell-binding as she captures Kyra's inner and external struggles with little dialogue. Min is equally impactful as a stoic A.I., who develops a deep connection with the audience as well as the characters. Richardson beautifully develops her supporting role.
After Yang is profoundly beautiful and philosophically engaging. Kogonada's direction is subtle, yet immensely impactful. It speaks to love, loss, family, and memory in mature ways. It's nothing short of remarkable. After Yang is unforgettable, unshakable, and unmissable.