What Is the Age Difference Between BTS' Jungkook and V?
Jungkook and V are two of the performers behind songs like 'Permission to Dance' and 'Boy With Luv.' Here's what we know about their age difference.
Jungkook is the "golden maknae" and V is BTS' resident "good boy." As two members of this chart-topping K-pop group, Jungkook, and V, appeared on songs like "Boy With Luv" and "Black Swan." 
However, these artists are a few years apart. Here's what we know about their birth dates and ages.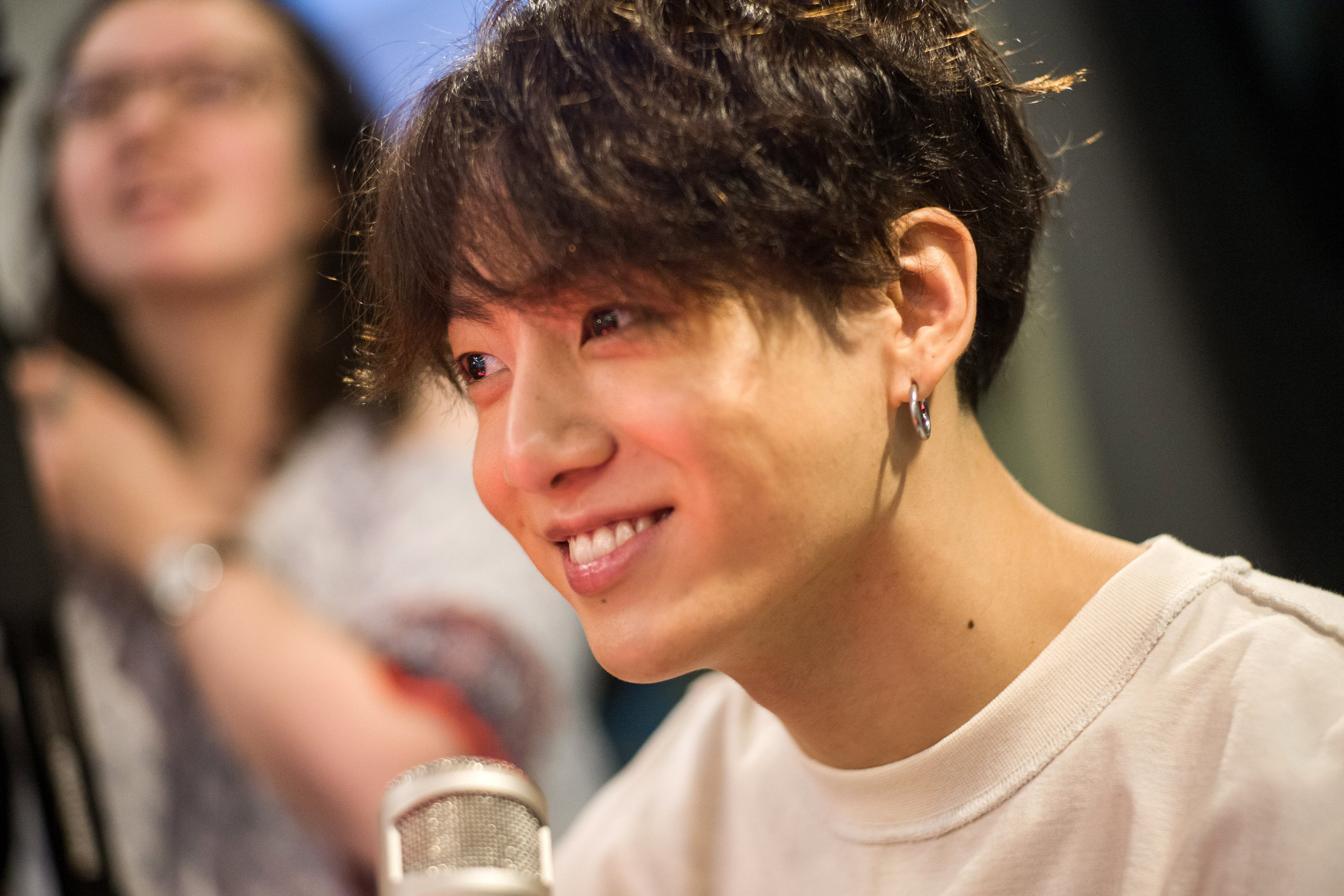 There are 7 members in the award-winning K-pop boy band, BTS
They're smooth like butter. BTS, known for songs like "Permission to Dance" and "Life Goes On," features Jin, Suga, J-Hope, RM, Jimin, V, and Jungkook.
Together, these artists performed at the Grammy Awards and even earned their first nomination for the 2020 release, "Dynamite." They also earn praise and recognition for their solo music, with Suga collaborating with Halsey and RM working with Lil Nas X. 
Although these members mesh well together personality-wise, there is a significant age gap between BTS' performers. In fact, the youngest member of the group was still finishing up high school as a trainee.
"Worldwide Handsome" Jin is the oldest member of this K-pop group, born on Dec. 4, 1992. That makes the singer a Saggitarius. The other BTS members were born between 1992 and 1997, with Jimin and V sharing 1995 as their birth year.
What is the age difference between Jungkook and V?
As the "Golden Maknae" of BTS, Jungkook is the youngest member of this K-pop group. The vocalist was born on Sept. 1, 1997, making him a Virgo along with RM. V is another member of the "maknae line," meaning he's one of the younger BTS members. 
His birthday is Dec. 30, 1995, which makes him a Capricorn. Although Jungkook and V are both talented vocalists and singers, there are about two years of age separating these performers, with Jungkook being the younger member. However, this age gap doesn't interfere with V and Jungkook's friendship, as these two are often seen goofing off with BTS members like Jin.
Jungkook and V are two members of BTS' vocal line
In addition to their roles as dancers and songwriters for BTS, Jungkook and V are two members of the K-pop group's "vocal line." Other performers on the BTS vocal line include Jimin, who appears in the "95s" subunit with V, aptly named after the year they were born. 
There's also Jin, who releases solo songs like "Abyss." Together, these artists appeared on "The Truth Untold" and "House of Cards." V even releases solo songs outside of BTS, like his all-English single "Winter Bear."
Of course, Jungkook and V appear in a variety of nonprofit-related projects alongside the other BTS members. That includes the Love Myself anti-violence campaign with UNICEF, which raised over $2 million since its creation.
Fans can even see more of Jungkook and V thanks to their live streams and the variety show RUN BTS. Music by BTS featuring V and Jungkook, including their recently released album, Map of the Soul: 7, is available for streaming on Spotify, Apple Music, and most major platforms.