What's the Age Difference Between Ryan Gosling and Eva Mendes?
These actors appeared in movies together and separately. Although their relationship is kept somewhat private, here's what we know about Ryan Gosling and Eva Mendes.
Ryan Gosling and Evan Mendes both starred in the film The Place Beyond the Pines. Since then, these two actors have maintained a relationship and had two daughters together, sharing small snippets of their lives during interviews. 
What is the age difference between these two actors? Here's what we know about Gosling and Mendes.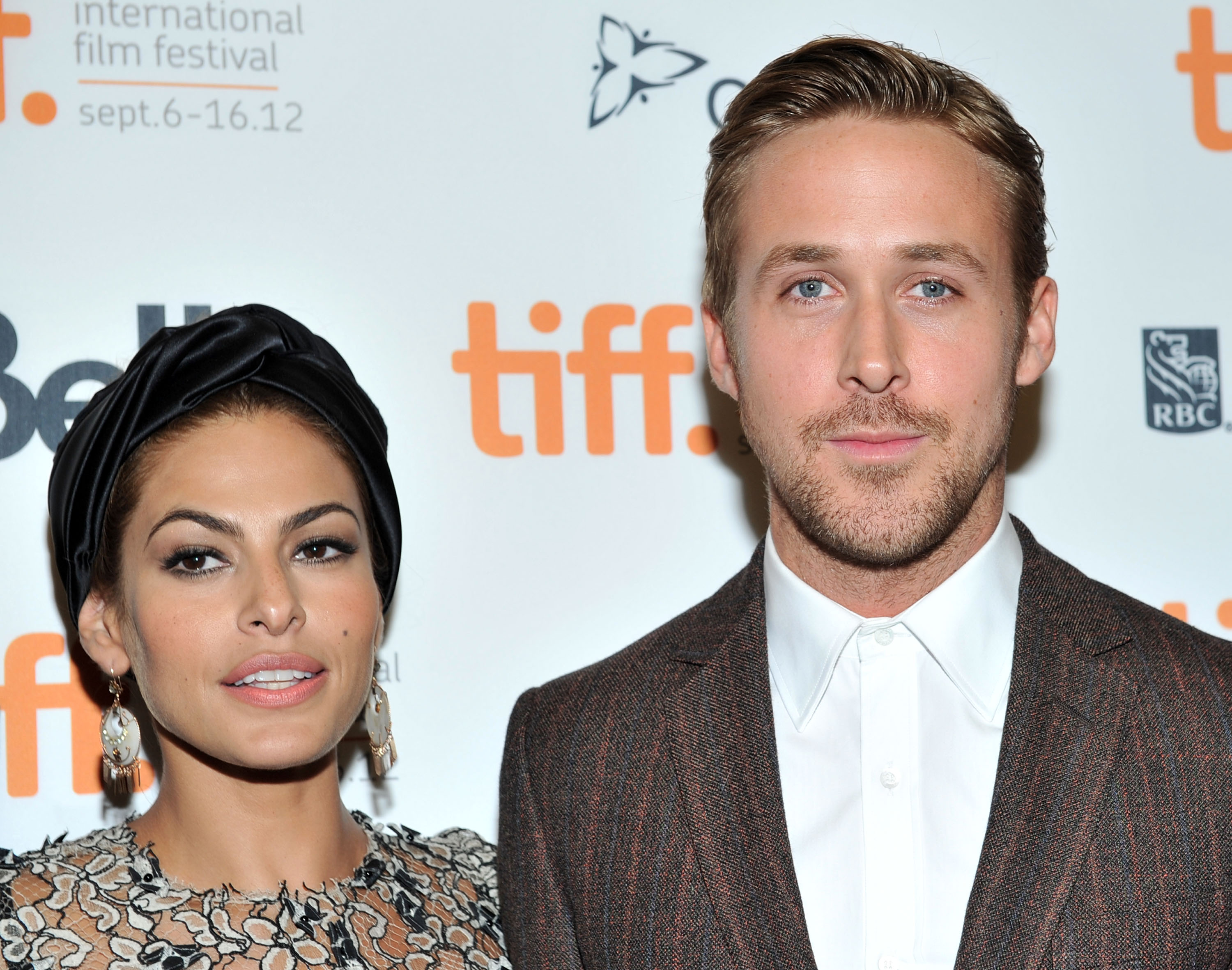 Ryan Gosling and Eva Mendes are actors best known for their appearances in movies like 'La La Land' and 'Hitch' respectively
Mendes is an actor, model, and businesswoman. Some of her best-known works include 2007's Ghost Rider. There, she appeared as the character named Roxanne Simpson. This actor also appeared in the 2005 film Hitched alongside Will Smith and Kevin James. 
Gosling had a starring role in the film, The Notebook, even earning the MTV Movie Award for Best Kiss with his co-star, Rachel McAdams. In 2016, he starred alongside Emma Stone in the Academy Award-nominated flick La La Land.
However, Gosling met his now-partner while filming The Place Beyond the Pines during 2011. Mendes and Gosling appeared in the thriller with Bradley Cooper, with the movie now available for streaming with a subscription to Starz. 
How many years separate Ryan Gosling and Eva Mendes?
These actors have been dating for over five years. The two started a family together and appeared together on several film-related projects. Now with two children, Gosling and Mendes maintain a predominantly private relationship, although they've each talked about their time together during interviews on The Ellen Degeneres Show.
When it comes to their birth dates, there are some years separating this couple. Gosling was born on Nov. 12, 1980. Mendes was born on March 5, 1974. That makes Mendes about seven years older than her partner. 
Are Ryan Gosling and Eva Mendes married?
Although this couple has been dating for over five years, People confirmed that Gosling and Mendes are not married. In 2014, the couple had their first child together — a daughter named Esmeralda Amada. In 2016, they welcomed their second child, named Amada Lee.
"I would like to try to thank one person properly and say while I was singing and dancing and playing piano and having one of the best experiences I've ever had on a film, my lady was raising our daughter, pregnant with our second, and trying to help her brother fight his battle with cancer," Gosling said during his acceptance speech at the 2017 Golden Globes.
"If she hadn't have taken all that on so that I could have this experience, it would surely be someone else up here other than me today," the actor continued. "So sweetheart, thank you. To my daughters Amada and Esmeralda, I love you."