'Agents of S.H.I.E.L.D.': Clark Gregg Thinks the Time is Right for the Show's 'Really Vital' Characters to Cross into the MCU Movies
'Agents of S.H.I.E.L.D.' star Clark Gregg is ready for his co-stars to make their long-awaited debuts in the MCU movies. But will it happen?
When Agents of S.H.I.E.L.D. was announced, fans were a bit perplexed to see Phil Coulson (Clark Gregg) back in action. After all, he had just been killed on screen in The Avengers. Agents of S.H.I.E.L.D. remained tenuously connected to the movies throughout its 7-season run. But Gregg thinks it's time for the cast to cross into the Marvel Cinematic Universe movies.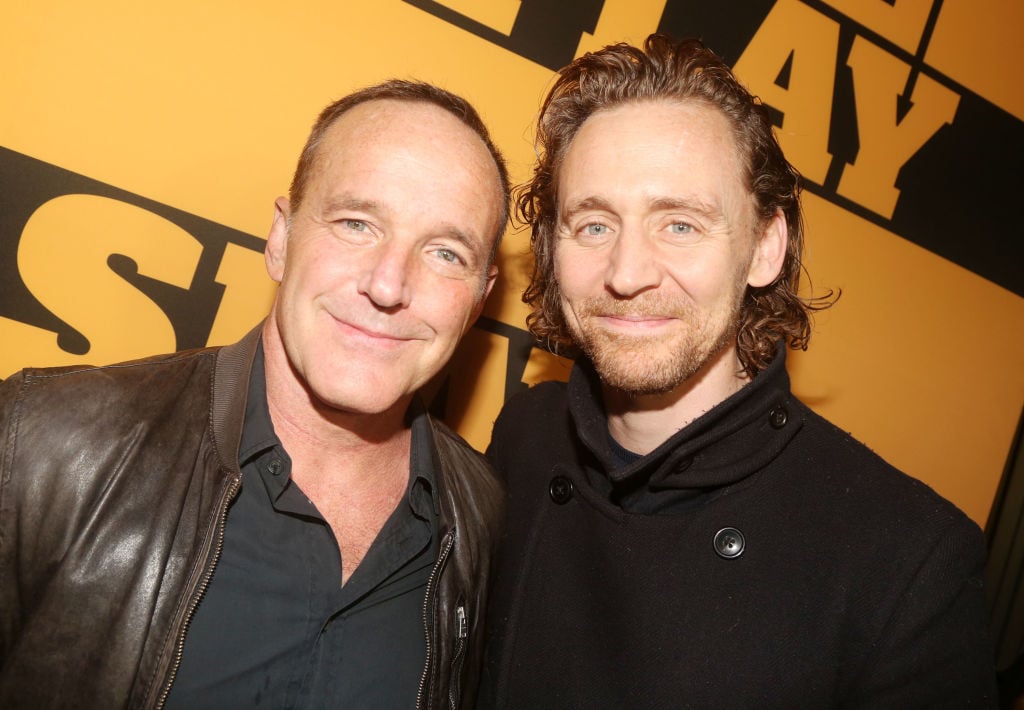 'Agents of S.H.I.E.L.D.' Season 7 brings the ABC series to a close
If this is Marvel's plan, the show's final season certainly leaves open the possibility for that to be the case. Agents of S.H.I.E.L.D. Season 7 has seen Coulson and his fellow agents traveling across time. So, while the plot isn't directly tied into Avengers: Endgame, thematically the ABC series has stayed closely in line with what the MCU movies have been doing.
Thanks to this plot device, characters like Agent Carter's Daniel Sousa (Enver Gjokaj) have made guest appearances. And some fans expect Agents of S.H.I.E.L.D. could even drop Coulson back where the movies left him. After the series resurrected the character, wouldn't it be poetic for him to visit the Battle of New York. His sacrifice helped unite the team, after all.
Clark Gregg thinks it's about time for the cast to join the MCU movies
Coulson, of course, is the only main character on Agents of S.H.I.E.L.D. who originated in the movies. But characters like Quake (Chloe Bennet) Fitz (Iain De Caestecker), and Simmons (Elizabeth Henstridge) have developed devoted fan bases over the show's run. So Gregg believes those three, in particular, would be great fits for the upcoming movies, he told Looper.
I think, at some point, they really ought to have Daisy Johnson quake her way into one of these movies. Fitz-Simmons really, too. I think they're really vital Marvel characters at this point. I think there's a lot of freedom. I know that there have been a lot of divisions because of different corporate entities, but it all seems like it's under one roof now. Kevin [Feige]'s brilliant, and he can do whatever he wants. You never know. You never know what you're going to see.
The actor stresses he has no inside scoop on whether the Agents of S.H.I.E.L.D. cast will join the movies. But with the MCU still adjusting to the events of Avengers: Endgame, certainly the franchise can find room for a few fan favorites from the small screen. Bennet has already said she's up for an appearance, especially if Quake joins the all-female A-Force.
Could it seriously happen in MCU Phase 4 and beyond?
Thus far, there's been no real precedent for an MCU TV character to cross over into the movies. The only real example has been James D'Arcy's brief reprisal of Agent Carter's Jarvis in Avengers: Endgame. But as Gregg pointed out, Marvel's television branch has never been under the same umbrella as the movies before.
So the stage may be set for some TV favorites to leap onto the big screen (and not just the other way around). Members of the Agents of S.H.I.E.L.D. cast — or even those from the Netflix shows, such as Daredevil — could join the MCU movie ensemble soon. Certainly, after years of service to the franchise, they deserve at least the chance to do so.