What Are the Ages and Zodiac Signs of the Tomorrow X Together Members?
They're one of K-pop's 'up-and-coming' groups. Here's what we know about the members of Tomorrow X Together and their corresponding zodiac signs.
This K-pop group is comprised of five members born between 1999 and 2002. However, not every member shares the same zodiac sign. Here's what we know about the members of the boy band Tomorrow X Together (TXT), their birth dates, and their respective sun signs.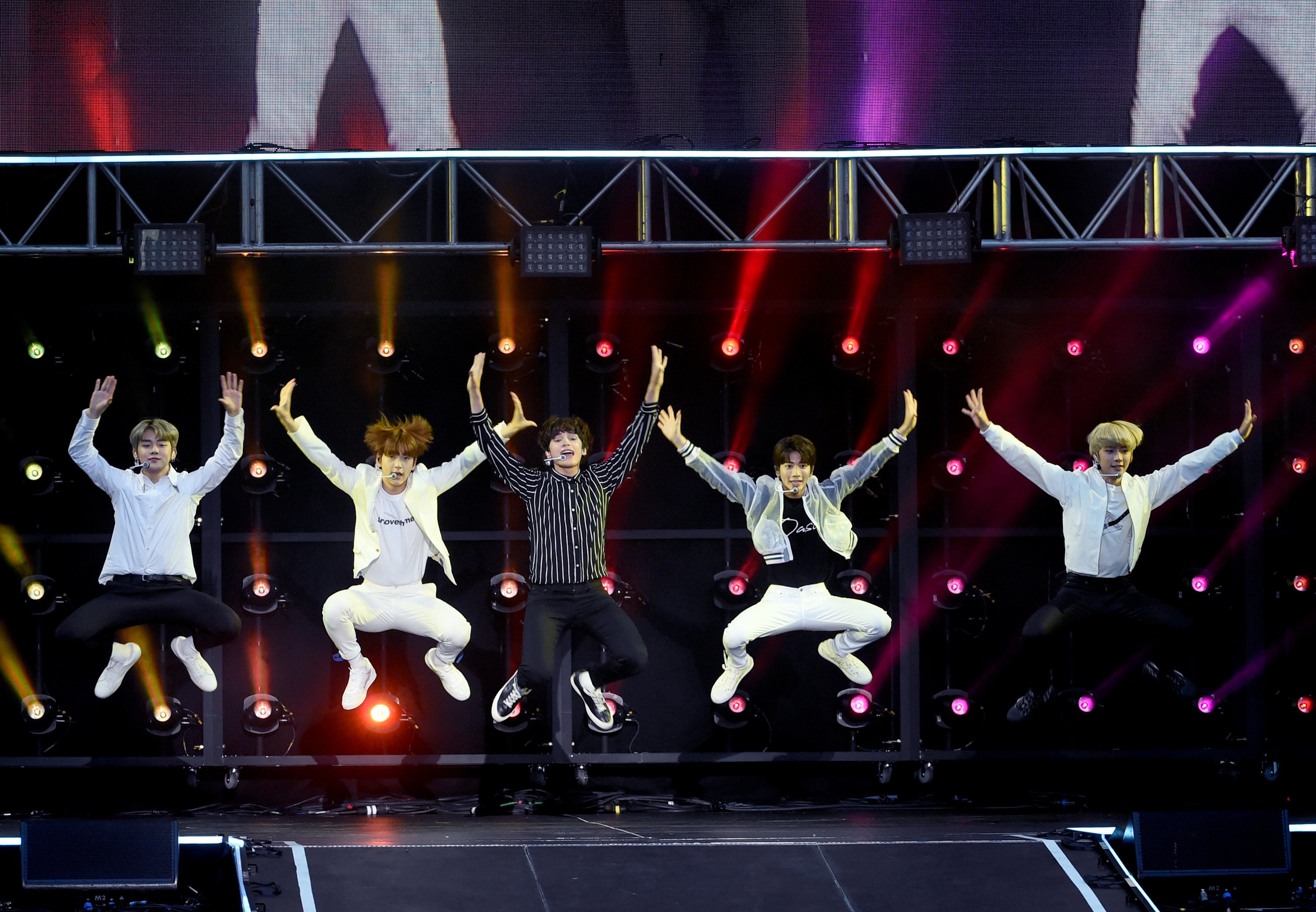 How old are the Tomorrow X Together (TXT) members and what are their birth dates?
Although the age system is somewhat different in South Korea, fans celebrate the birth dates of TXT members each year. That includes the birthday of the group leader, Soobin, born on Dec. 5, 2000.
The oldest member of the group, Yeonjun, was born on Sept. 13, 1999. That makes his international age 21 years old during 2021. The youngest member of the group is Kamal Hueningkai, who goes by the stage name Huening Kai, and is about five years younger than Yeonjun. This artist was born on Aug. 14, 2002.
As a singer, dancer, rapper, and visual for the group, Beomgyu was born on March 13, 2001. He was the fifth member revealed to fans, also known for his love of BTS. As one of the singer-songwriters and rappers for the group, Taehyun was born on Feb. 5, 2002.
What are the zodiac signs of the Tomorrow X Together members?
No two TXT members share the same zodiac sign. With a birthday on Dec. 5, Soobin is a Sagittarius. According to Cosmopolitan, people with these zodiac signs are known leaders with a knack for being personable, which is potentially reflected in Soobin's role within the group.
Born on Sept. 13, Yeonjun's zodiac sign is Virgo. Virgos are known for being perfectionists, whether that be with their work or in their relationships. On the other hand, Beomgyu was born on March 13, making him a Pisces, a sign known for their emotional intelligence. 
A sign known for being free-spirited and somewhat rebellious, Taehyun is an Aquarius with a birthday on Feb. 5, 2002. Huening Kai was born on Aug. 14. That makes this member a Leo, a fire sign known for being the center of attention (in a good way). 
Tomorrow X Together released songs like 'We Lost the Summer' and 'Can't You See Me?'
Although the TXT members are pretty different, together, they create chart-topping music and earn praise from fans worldwide. The boy band debuted on March 4, 2019, with the EP titled The Dream Chapter: Star. 
Since then, they've released covers and ranked in millions of plays on YouTube music videos. The TXT members are also close friends with the award-winning K-pop group BTS. Both are under the same label, Hybe Corporation (formerly Bighit Entertainment). 
Music by TXT is available for streaming on platforms like Spotify and Apple Music, while their music videos are available on YouTube.