Ahsoka Tano Embodies Hope and Lives in All of Us, Ashley Eckstein Says
The final season of 'The Clone Wars' is exciting for all fans of the show, but especially Ahsoka Tano fans. Ashley Eckstein shared with us what Ahsoka means to her.
Ahsoka Tano is one of the most formative characters in Star Wars, especially for the prequel era. While she didn't appear in the films, her contribution to the Clone Wars and Anakin Skywalker's story makes her so significant. Not to mention, Ahsoka has her own fans and journey that resonates with the fandom. The Clone Wars' last season is currently premiering, and Ashley Eckstein — the voice of Ahsoka — talked with Showbiz Cheat Sheet about how Ahsoka embodies hope and what she means to her.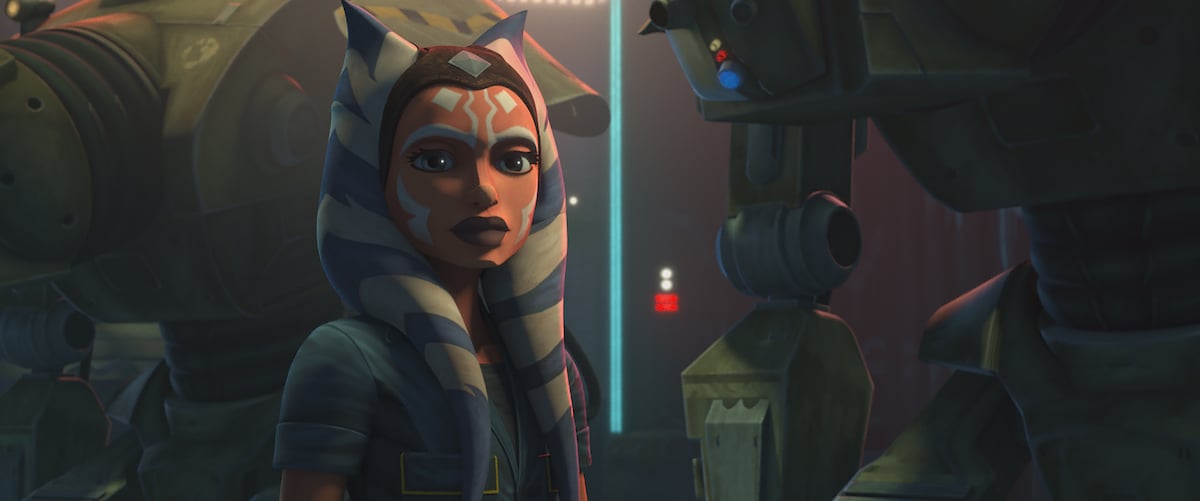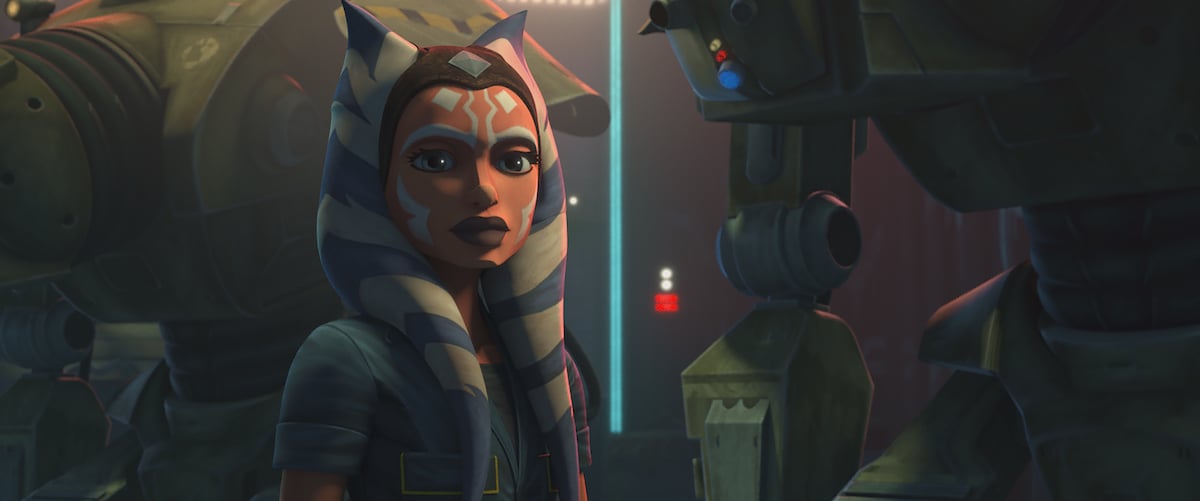 Ahsoka inspires hope, which is much-needed in a time like this
Ahsoka started as Anakin's Padawan in the 2008 feature film, The Clone Wars. Now, 12 years later, the character is still going strong in the Star Wars franchise, appearing in Star Wars Rebels and even making a cameo in The Rise of Skywalker. Now, in the final season of The Clone Wars, Ahsoka finds herself at a tough spot. But for Eckstein, the former Jedi represents light and hope in darkened situations, which is something we need right now. 
She pointed out a line that can be heard in a recent trailer, where Ahsoka said, "In my life when you find people who need your help, you help them. No matter what. I guess it's just who I am." And Eckstein points out that, of course, the former Padawan is the one to remind everyone to help in times of crisis even if the coincidence is just that. 
"You know, leave it to Ahsoka," she says. "As we're all sitting at home watching these new episodes of The Clone Wars, leave it to Ahsoka to bring us all hope. And she's here to do just that." 
Ahsoka "represents the Light Side of the Force" for Eckstein, and has helped her through some of the harder times.
"I've received thousands upon thousands upon thousands of hate messages in the past. You know, I've experienced the worst of the worst, but I've experienced the best of the best," Eckstein says.
Eckstein's story is very similar to Ahsoka's
Ahsoka Tano has such an undeniable impact on Anakin Skywalker. Even though he's her master, her presence makes him grow in ways you don't get to see in the films. And for Eckstein, she was very much living out an Ahsoka-esque journey when she first started on The Clone Wars. 
"I look back now. I was the same as Ahsoka. You know, Ahsoka was Anakin Skywalker's Padawan. Clone Wars was my very first voiceover job," she says. "I had done a couple small jobs here and there prior, but Ahsoka was my first big job in voiceover. And so finally, when I got the voice of Ahsoka, I found myself very much the Padawan in a cast of Jedi Knights."
Eckstein says that Dave Filoni, the supervising director for The Clone Wars, taught her so much. "Dave Filoni became my Anakin. He became my brother, as you could say," she says. "And he taught me a lot, and I had a lot to learn." While she had room to grow, the role of Ahsoka opened up so many possibilities for Eckstein. And as we know, Ahsoka went on to become one of the most powerful Force wielders, as shown in Rebels.
Eckstein has gone from TV, to fashion, to books in her career
While still an actress and the voice of Ahsoka, Eckstein also founded her fashion brand, Her Universe. It wasn't just a way to create "geek" fashion for women and girls, but also to combat a lot of bullying fangirls receive in fandom communities. She recently told SYFY WIRE's Jabba the Pod podcast that the brand is a way to help women and girls feel comfortable in their interests and gain confidence. 
She tells us that there's going to be a new The Clone Wars collection coming, with some things available on Shop Disney. "It's awesome. It is so awesome," Eckstein says. 
And as for books, Eckstein already wrote It's Your Universe, which tells her story of "growing up Disney" and dreaming of being an actress on a Disney platform. And now she wrote a Little Golden Book about Ahsoka called, I Am a Padawan, which comes out April 7. Eckstein says she grew up with these books and is excited to share Ahsoka's story with so many more people. 
"There are so many lessons in there for kids, especially those that are just being introduced to Ahsoka and in the world of Star Wars," Eckstein says. "This story is chock full of messages of hope, messages of bravery and friendship, and helping others… Lessons that, you know, I think we can teach the new generation of fans, but also they're good reminders to us."
While Eckstein doesn't know what's next for Ahsoka Tano, aside from the rest of this season of The Clone Wars, the former Jedi will always be with the actress. And for her community of fans, she'll always be Ahsoka.