Ahsoka Tano Is Important Because of Her 'Secret Superpower' to Bridge Fans Together, According to Dave Filoni
The Clone Wars brought everyone's favorite characters back from the prequels — Anakin Skywalker, Obi-Wan Kenobi, and more — and expanded on their time between Attack of the Clones and Revenge of the Sith. It also introduced Ahsoka Tano as Anakin's Padawan and stirred things up in the Star Wars fandom. While she wasn't universally liked in the beginning, she has grown into one of the most beloved characters today. Why was she so important? Dave Filoni shared that it's because of who she's most like.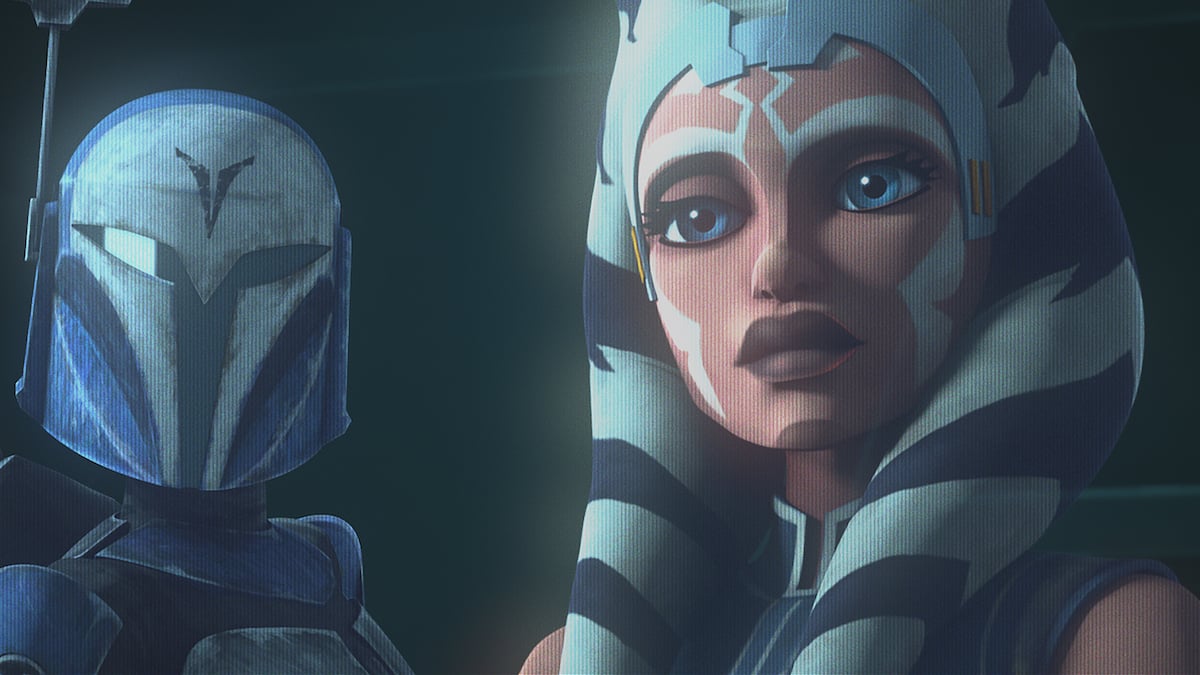 Ahsoka is 'Anakin adjacent' and so important to fans because of it
In an appearance on The Star Wars Show on Aug. 1, 2018, Filoni shared why Ahsoka struck a chord with so many fans and why her popularity hasn't gone anywhere. "I think because they grow up with her too," Filoni, supervising director for The Clone Wars, said about her fans. "This generation is being very vocal about her. One of her secret superpowers is that she is Anakin adjacent, and that relationship is everything." 
Ahsoka is very much a young Anakin, with her stubbornness and natural-born abilities. The difference here is that instead of a level-headed master like Obi-Wan, Ahsoka has Anakin as her teacher. Two Anakin-like beings for the price of one? No wonder the series was so entertaining. 
While that "superpower" made the show what it was, it also bridged the gap between old and new fans. "For the old fans, it means insight into a character they knew. And for the young fans, it means insight into kind of a Star Wars that maybe they're not as familiar with," Filoni explained. "She is a tremendously important bridge character that way. When working on her, I noticed this shift as we went along. But I know what happens in the end, I have worked that out finally."
Before Dave Filoni decided to continue 'The Clone Wars,' he made sure he had a story to tell
At the time of this interview, The Clone Wars was already confirmed to come back and finish the series after its cancellation in 2013. Filoni touched on why he chose to continue the series. "When it came up, and when Carrie Beck [vice president of animation and live-action development at Lucafilm] started saying, 'I think we can find a way to do more Clone Wars,' I wanted to make sure there was a story there worth telling, that I could really into and find the emotional center of it," Filoni shared on the show. "What was the piece that people needed to see that they didn't have?" 
Season 7 finishes up all the character arcs going into Revenge of the Sith. Even though characters like Captain Rex, Maul, and Ahsoka show up later in Star Wars Rebels, fans haven't seen how their stories end in regards to the Clone Wars. There's a lot of material there, and as a fan himself, Filoni was able to dig into that. 
"The difficult thing that I think as a storyteller on Star Wars is that I oftentimes can relate to what the fans want to see, 'cause I wanna see it too," he said. "I just wanna make sure when I do these things, they're done as well as they can be done. And that takes time."
What does 'The Clone Wars' mean to Filoni?
When asked what The Clone Wars means to him, Filoni shared how the show was his first glimpse into Star Wars and George Lucas' head. "It was the greatest time, for sure," he said. "It was like a masterclass, or getting your doctorate in filmmaking, directly from George Lucas. He was teaching us just what he liked. Not so much about Star Wars, sometimes it was, but it was really just about the way he thought about film, saw film, films he watched." 
He shared that he never "lost sight" of the fact that this would all "be over" one day, so The Clone Wars is surely going to hit a lot of emotional highs for everyone involved. Not to mention, deliver some of the best moments in Star Wars lore that fans haven't even seen yet. It's all starting Feb. 21 on Disney+.