Akon Has Surprising Advice for New Artists
Akon was one of the biggest stars of the early 2000s – a charismatic rapper who drew influences from many different cultures and artists. For years, Akon's collaborations with other top stars of the time kept fans entertained and excited.
Following a hiatus from the music industry, Akon recently announced a huge comeback. The influential rapper isn't shy about sharing advice for the younger generation as well, sharing some secrets that have helped him become so successful.
How did Akon get started in music?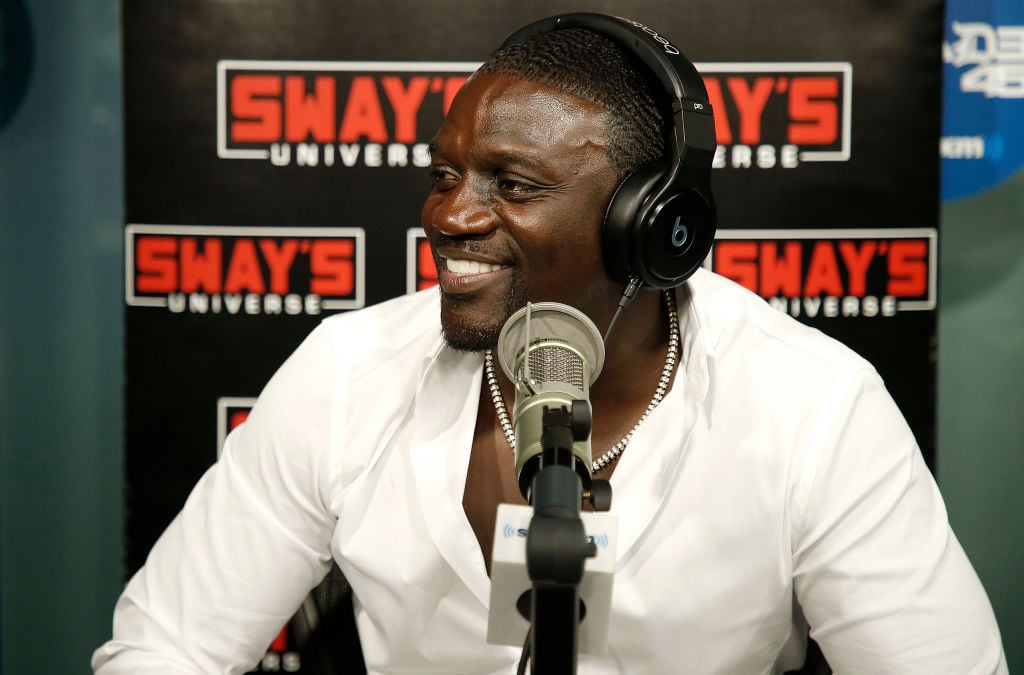 Akon was born in 1973 in St. Louis, Missouri. Although he was born in the midwest, Akon spent a good portion of his childhood years in Senegal. He has retained a close personal connection to Senegal and considers it to be one of his hometowns. As a young man, Akon and his family moved to New Jersey. Sadly, his time in New Jersey was far from peaceful and he experienced problems getting along with the other children at his school.
Akon turned to his love of music to help him get through the more difficult days. Reportedly, he was able to play five instruments by the time he was a teenager. According to many reports, Akon spent some time in jail during his young years, and while he was locked away, he began to really develop his interest in songwriting and performing.
Shortly after his release, Akon befriended a music mogul who was able to help him get a record deal. From there, it was a steady climb to the top of the music industry, and in 2004, he released his debut album. Over the next few years, Akon became one of the most prolific artists in the business, regularly writing and releasing songs as well as collaborating with other artists and performers, including Usher. 
Akon is a savvy businessman
In addition to his undeniably successful musical career, Akon has proven himself to be a force to be reckoned with in the business world. He has created several clothing lines and reportedly owns a hugely profitable diamond mine in South Africa. As far as Akon's private life, he doesn't often speak of it, however, he is believed to have several wives and a slew of children.
In 2016, Akon took a significant step back from the spotlight in order to focus on other ventures. However, in early 2019, he announced a major comeback that would include several new albums and new collaborations, including a sixth studio album coming sometime in late 2020.
What advice did he share for young artists?
Now that he is back in the public eye, Akon is reminding everyone why he became so popular in the first place. He isn't shy about speaking up on matters of importance to him, and recently, he sat down to share some savvy advice for young artists just entering the music business.
Akon claimed that young artists shouldn't be so focused on trying to find a lucrative record deal because "In the next 3 to 5 years, the major labels won't exist anymore." He also stated that there is a real danger for artists who insist on pursuing record deals rather than building their own solo careers: "You're wasting your time, you're losing money doing it obviously, and you're gonna lose control," he added.
As far as what Akon recommends for all young, emerging artists, he stated that the best bet is to "understand the business, learn how it actually works and just stay independent because that's the best way to go." Certainly, Akon is a good example of an artist who has done things his way and managed to become very successful.