Al Michaels' Wife Says He's Never Eaten This 1 Common Food We've All Had
Find out what common food Al Michaels' wife says she has never seen him eat.
Al Michaels has a voice sports fans have heard for decades. He's covered a number of sporting and Olympic events over the years for ABC and NBC. The legendary sportscaster may be best known as a play-by-play for NFL games. Although he's been in the business for so long people don't know much about his life away from the broadcast booth.
Here's more about Michaels' family, his previous friendship with O.J. and the late Nicole Brown Simpson, and the one common food no one (not even his wife) has ever seen him eat.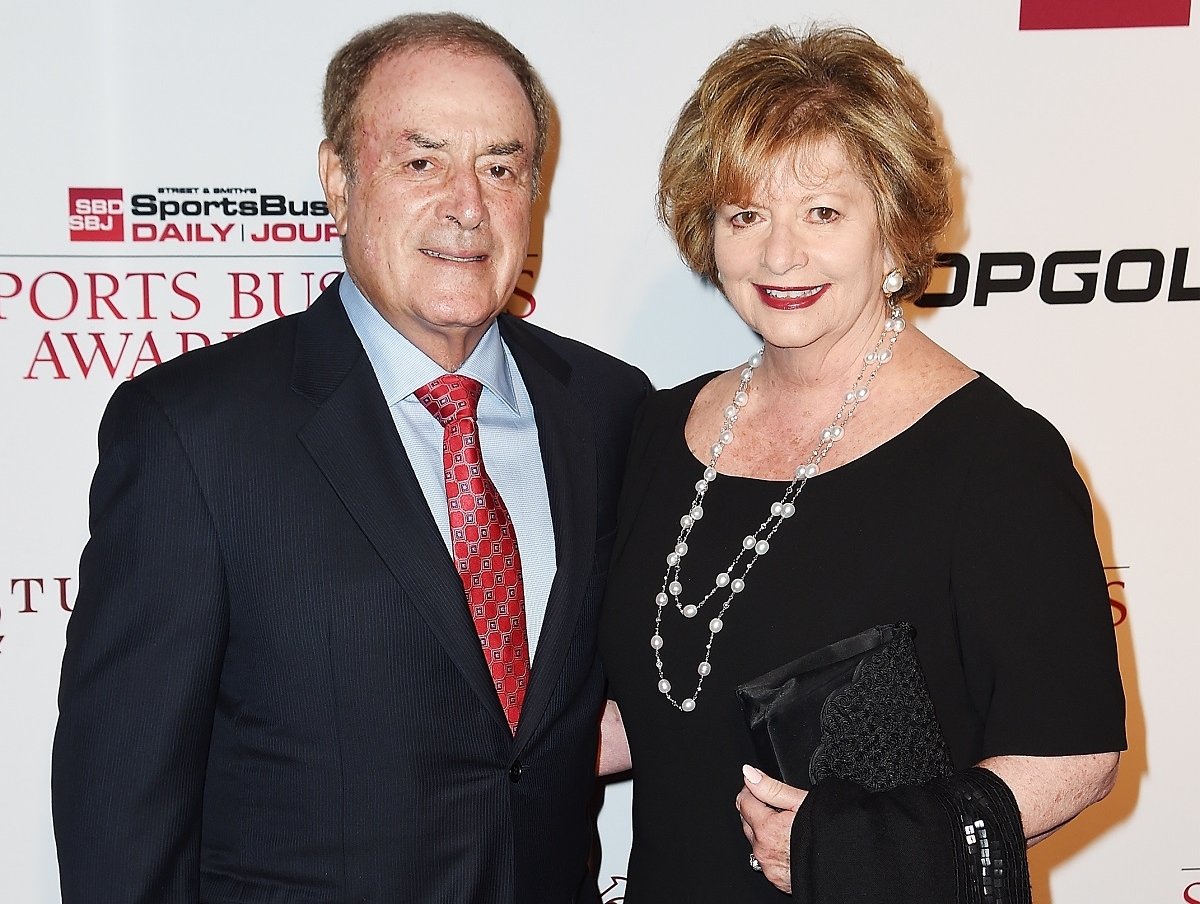 Al and Linda met when they were in high school
Al Michaels and Linda Anne Stamaton were married in 1966 and have known one another since they were teenagers.
"Linda and I met in the 10th grade so we have known each other since we were 15," Michaels said in a 2014 interview with Sports Illustrated. "She is the love of my life. She is just the greatest. That is the biggest piece of luck that ever came down the pike for me."
Al and Linda have two children together. Their son, Steven, was born in 1970. Four years later, they welcomed their daughter Jennifer. Today, Steven is married with two of his own children and is the President and CEO of the independent film company Asylum Entertainment. Jennifer is a graduate of the University of Southern California and is also married with two children.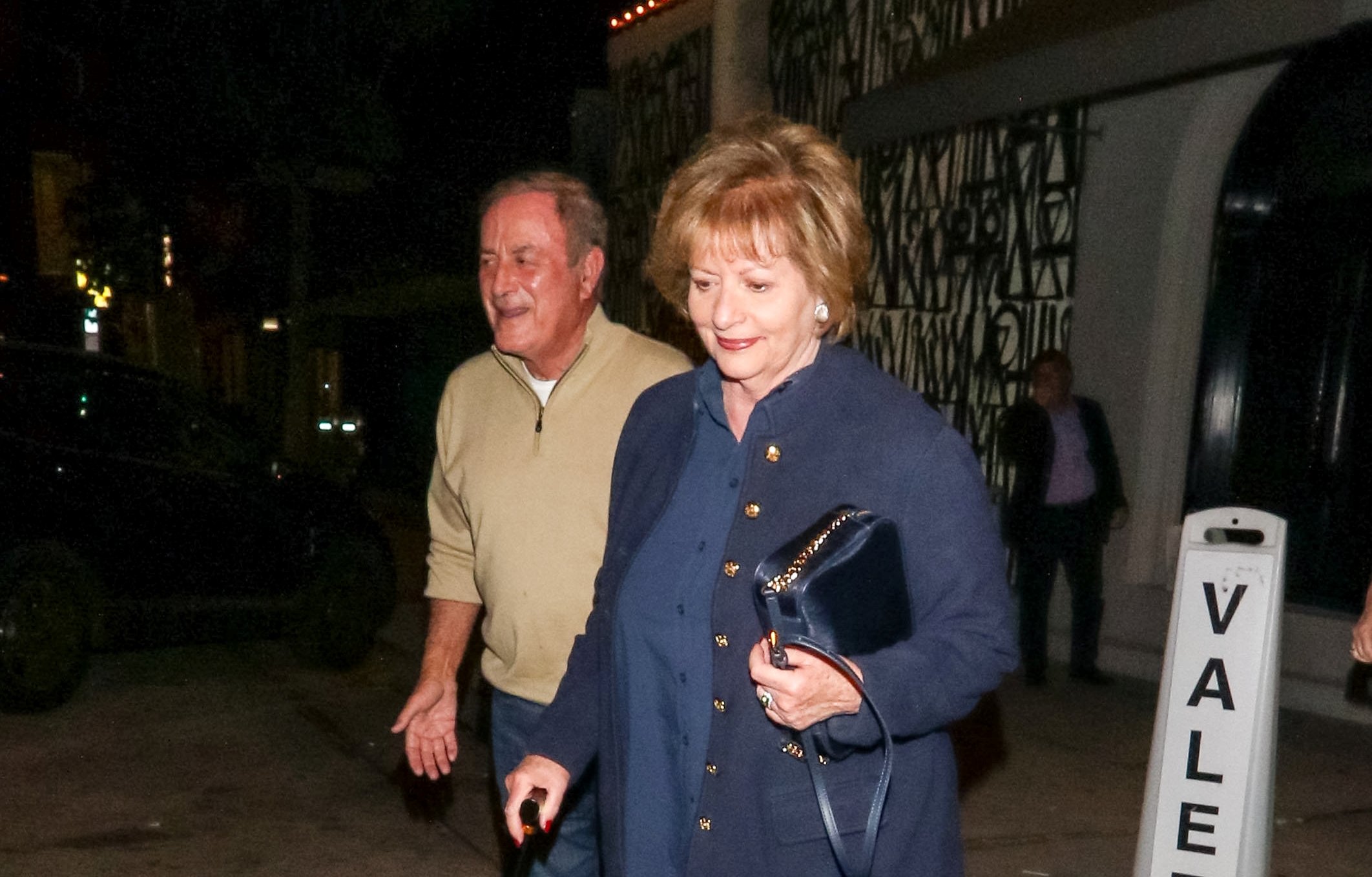 The 1 food Linda has never seen her husband eat
Linda spoke about her husband in a profile for Bleacher Report and revealed that he's in great health even though she's never seen him eat a vegetable.
"Since the day I met him — when I was 15 years old — he never had a vegetable. Not even a salad," she explained.
Al confirmed that telling The New York Times: "I don't eat any vegetables. None. I have never eaten vegetables. As I grew older, I just would not even look at them. If I died right now, I might be the human being who lived the longest without ever eating a vegetable."
Linda added that he stays so healthy because "he eats all his fruits. And he takes vitamins. And he drinks V8."
Al and Linda were friends with O.J. Simpson and his late wife Nicole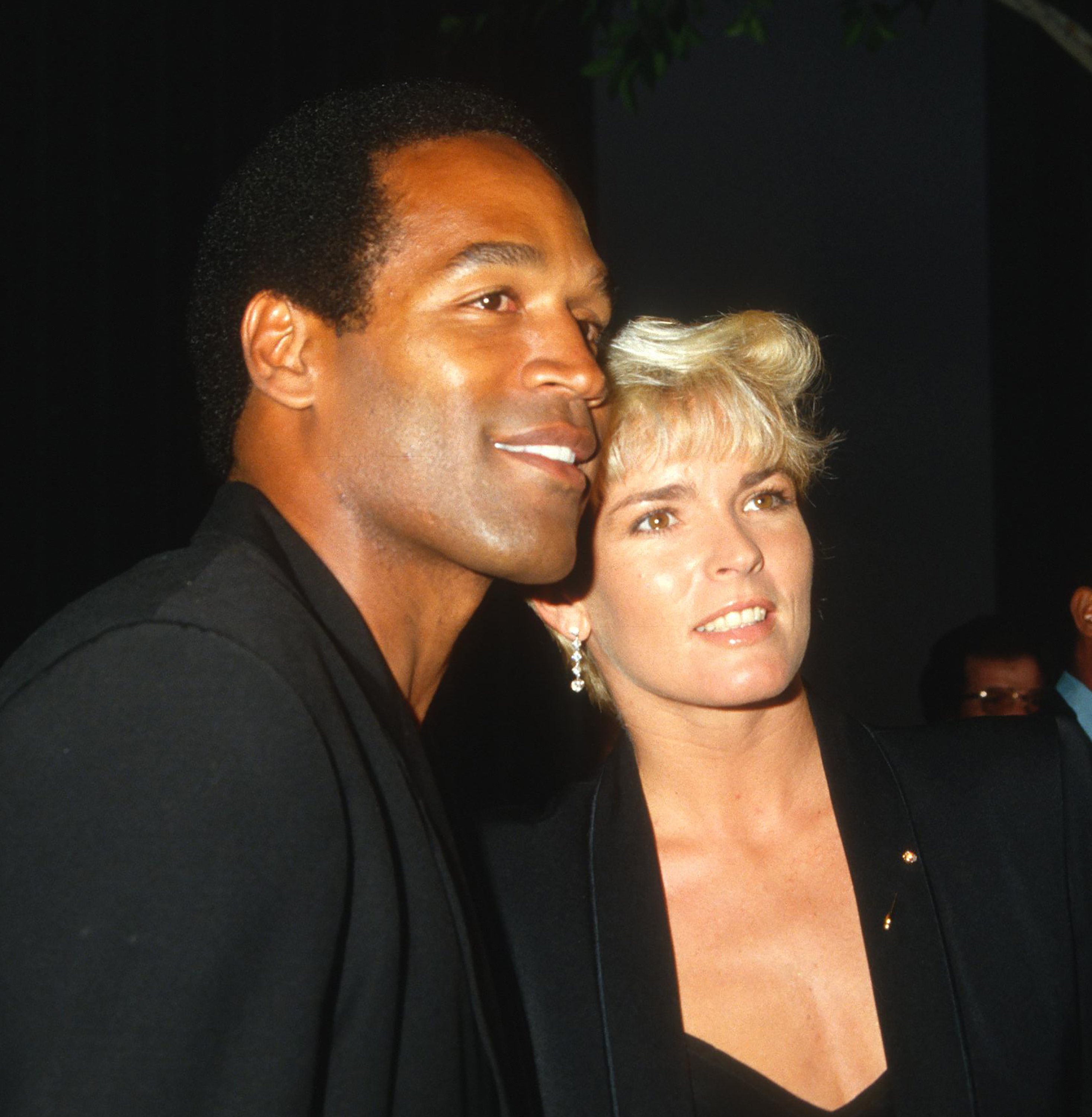 Al and Linda reside in the Brentwood section of Los Angeles and were once good friends with fellow residents O.J. Simpson and his ex-wife, Nicole.
"I think everything became surreal after that night in June 1994. You could not believe what you were hearing, none of us could who knew him," Al recalled. "You could not believe how it played out and I still can't believe it right now. You don't think as you are going along in life that you will know the people part of what some consider the murder of the century. This is something you read about or hear about that takes place in a foreign land or on the other side of the country. Now, it involves your friend and in your neighborhood and you know everyone involved except Ron Goldman."
Al said that some time later when they drove past Nicole's condo, where the killings took place, they stopped and prayed.
"This whole thing has played out so crazily and publicly, there [was] no time to mourn. We stopped the car and said a prayer," he remembered. "It was the first time we had a chance to think about Nicole and the kids."