Al Pacino Doesn't Do Musicals Because He Forgot His Lines While Singing
Al Pacino couldn't remember his lines during a musical, which cost him a role. Because of the experience, Pacino was told by his manager that musicals might not have been for him.
Al Pacino has always been one of Hollywood's most versatile actors. The Devil's Advocate star has played a variety of characters in several different genres, showcasing his range. But there's one genre of entertainment Pacino won't touch in musicals, and it's all because Pacino once forgot his lines.
Why Al Pacino doesn't do musicals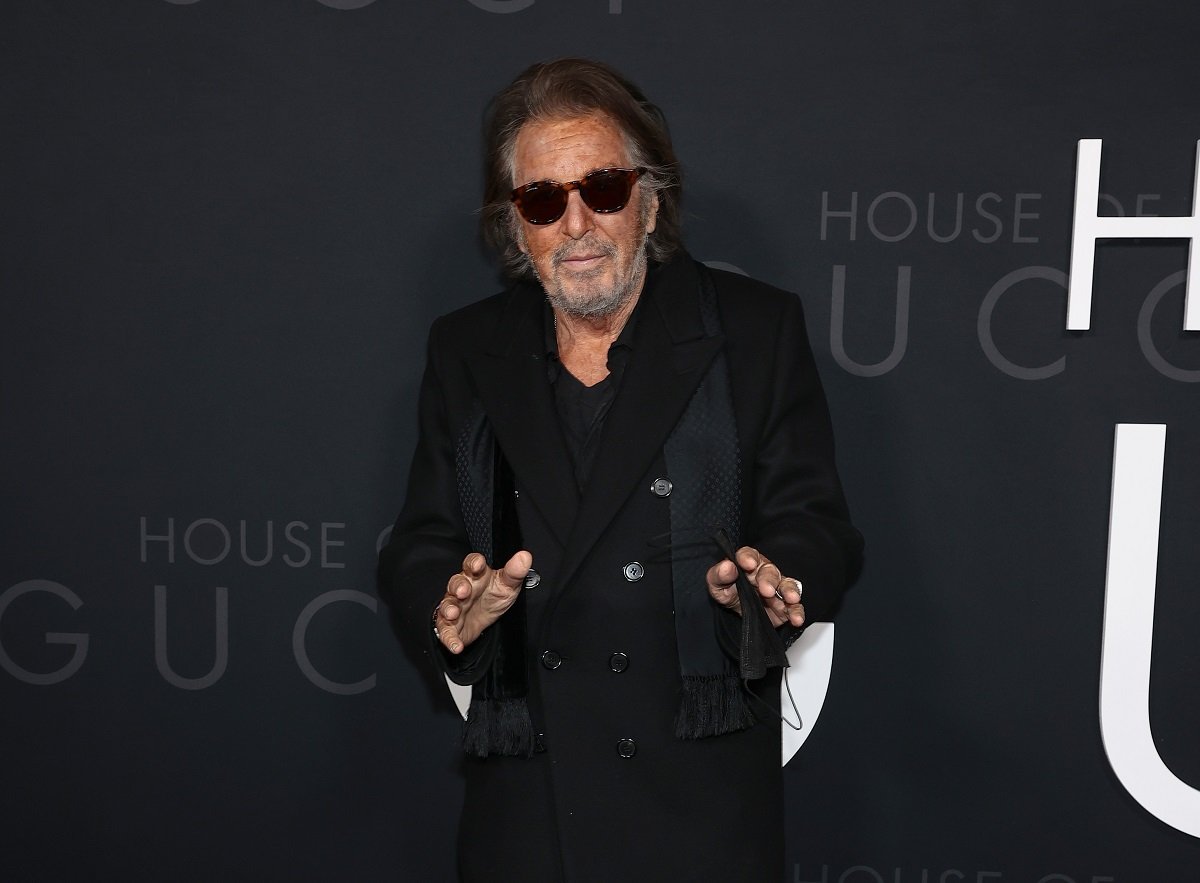 Al Pacino is no stranger to broadway theater. At one point Pacino declared that he held Broadway in high esteem due to the freedom it offers.
"Since I came from theater, that was the medium I've always felt most comfortable in," the Oscar-winner told The New York Times. "There's kind of a freedom in it that I haven't found anywhere else, because you're out there."
He also asserted that if he was living in New York, "I'd be doing even more."
But despite his love for theater, Pacino didn't find that same level of comfort in broadway musicals. Pacino's ex-manager, Stevie Phillips, wrote about Pacino auditioning for a musical in the book Judy & Liza & Robert & Freddie & David & Sue & Me . . .: A Memoir. According to Phillips, Pacino auditioned for Zorba in 1968. He was supposed to sing "Luck Be a Lady," but the audition didn't go as planned.
"Al sang 'Luck be a Luck be a lady tonight . . . Luck be a lady tonight' . . . The lyrics had moved on, but Al had not," Phillips wrote according to Page Six. "The stage manager was now coming out with the hook, a heavy right arm with which he 'escorted' Al off the stage. Al innocently asked: 'So how do you think I did?' . . . At last I said, 'Al, I don't think a musical is your thing.'"
Al Pacino once admitted he had stage fright singing in front of an audience
Auditioning for Zorba wasn't the only time Pacino forgot his words while singing a song. History would echo when Pacino starred in Danny Collins. The film follows an aging singer who changed his life around after receiving a 40-year-old letter from The Beatles' John Lennon. Pacino played the titular character, which required him to do a lot of singing.
But Independent once reported that Pacino got nervous during one of his performances when he sang for a crowd. So much so he forgot his lines.
"I'll tell you the one thing you learn about singing in front of an audience, is it's really hard to hold onto the words. You forget them because you're so nervous," Pacino shared on the red carpet premiere at London's Ham Yard Hotel.
He later went into a little more detail about his experience.
"I went on stage in the Greek Theatre in LA to perform with the great band Chicago," he elaborated. "They had prepped the audience up for my going on and I came out as Danny Collins, and I'm so glad I was playing him, because if I would have come out myself I would have fainted dead away!"
How Al Pacino reacted when he crossed paths with John Lennon
Independent also asserted that British musician Steve Tilston accompanied Pacino on the red carpet. Danny Collins was based on Tilston's experience, who really did receive a letter from Lennon 40 years after Lennon sent it. Ironically, Pacino ended up crossing paths with Lennon some years earlier. The encounter was very brief and casual, but the memory stayed with the Heat star nonetheless.
"I ran into John Lennon. We were like ships in the night, we passed each other," Pacino recalled. "But he looked at me and smiled, and we both waved. It was a moment that I'll never forget."