'Aladdin:' Is That Actually Will Smith Singing as the Genie?
You've never had a friend like him. Here's what we know about Will Smith's role in Disney's live-action adaptation of 'Aladdin.'
You ain't never had a friend like him. When it came to who would portray Robin Williams' Aladdin character, the lovable and hilarious Genie, Will Smith was up for the challenge. 
Here's what we know about this actor and his role performing songs like "Prince Ali" and "Friend Like Me" in Disney's adaptation. 
Will Smith portrayed the Genie in the live-action adaptation of 'Aladdin'
Sure, Aladdin is a diamond in the rough, but this blue figure named "Genie" is the most powerful being in the universe. Portrayed by Smith, this character helps Aladdin win over Princess Jasmine, granting him three wishes including to become a prince. The two eventually become good friends, with Aladdin setting him free at the end of the movie. 
When Williams did his version of the Genie, there was an element of stand-up involved, due to his background in comedy. It even earned him the MTV Movie Award for Best Comedic Performance.
"The thing that will be the major addition from me playing the Genie is the hip-hop base," Smith said during an interview with Entertainment Weekly. "I think that'll be fun for people. I think it'll stand out as unique even in the Disney world. There hasn't been a lot of that hip-hop flavor in Disney history!"
Yes, that's actually Will Smith singing during 'Prince Ali' and 'Friend Like Me'
That hip-hop element shines through with songs like "Prince Ali" and "Friend Like Me," both of which are performed by Smith. The actor explained that he wanted his adaptation of the character to be "a little bit less mimicking."
This wouldn't be the first time that this actor performed on one of his projects. As The Fresh Prince of Bel-Air, Will Smith recorded the rap that was used in the iconic theme song, along with DJ Jazzy Jeff. However, Smith is mostly known for his acting, appearing in movies like I Am Legend, Men in Black, and The Pursuit of Happiness.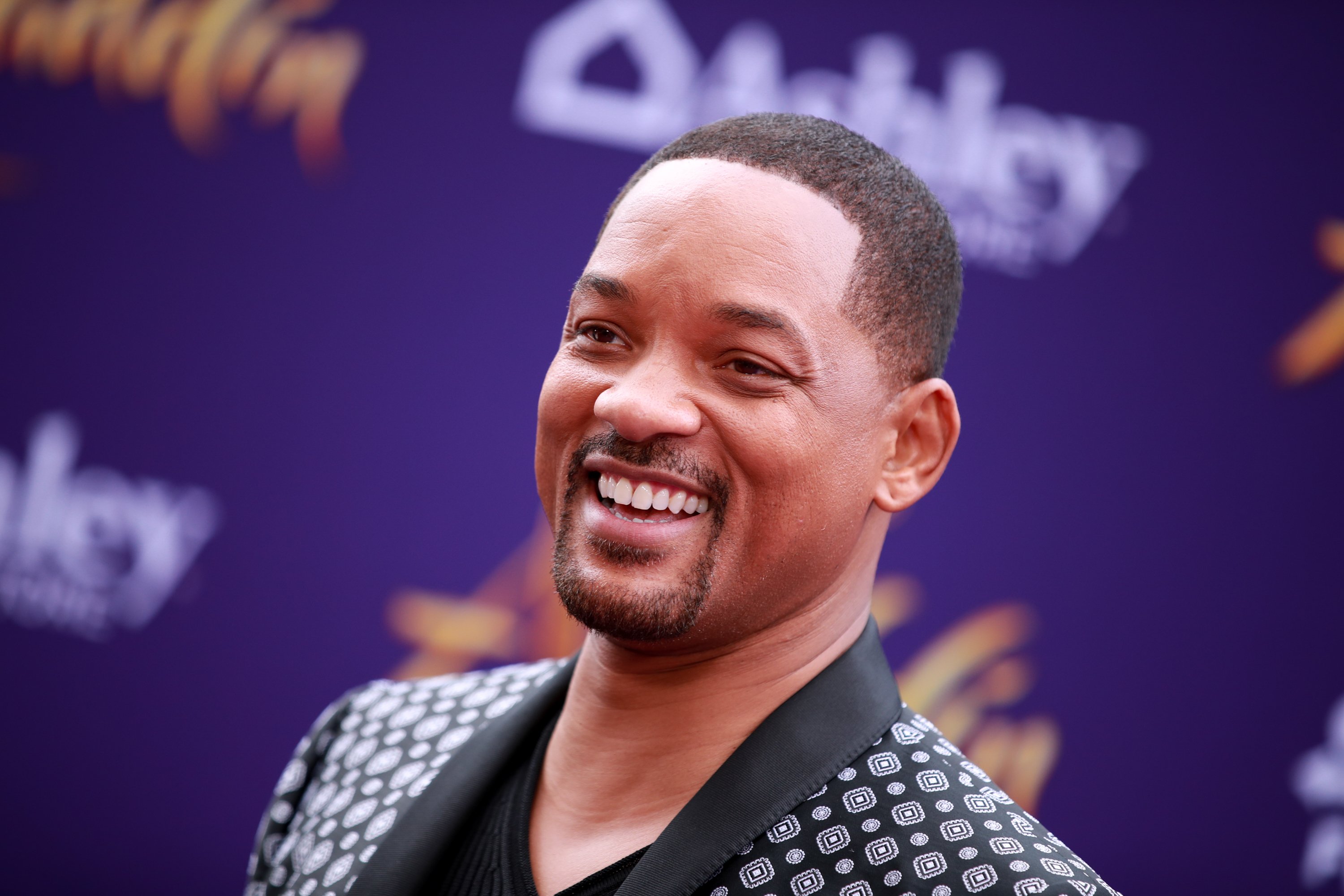 This 'Aladdin' adaptation includes an original song, not in the animated movie
There were a few new additions to this live-action adaptation, Princess Jasmine's solo song being one of the most notable. Instead of dreaming of the freedom to choose her husband, this Princess Jasmine dreams of becoming Sultan, which is quickly shut down by the men in her life. 
She laments over this with the song, "Speechless," which was written specifically for this 2019 film. This movie also has the Genie introduce the movie on his boat, singing the song "Arabian Nights" instead of the shopowner. For some fans, these were welcomed changes, with the songs earning millions of Spotify plays.
Disney live-action adaptation of Aladdin is available for streaming on Disney+, as is the original animated movie. To learn more about Disney's streaming platform and to subscribe, visit their website.