'Aladdin': Robin Williams Eventually Reclaimed the Genie from an Iconic Voice Actor
Robin Williams eventually had to reclaim the role of the Genie in 'Aladdin' from an iconic voice actor.
In the 1980s and throughout the 1990s, few actors were as widely beloved as Robin Williams. The actor starred in many popular comedies and dramas, including Dead Poets Society, Mrs. Doubtfire, and Good Will Hunting. And so many of his movies — such as 1995's Jumanji — remain popular to this day. However, Disney's 1992 animated classic Aladdin is perhaps one of Williams' most celebrated roles. And it's also one he left and ultimately returned to years later.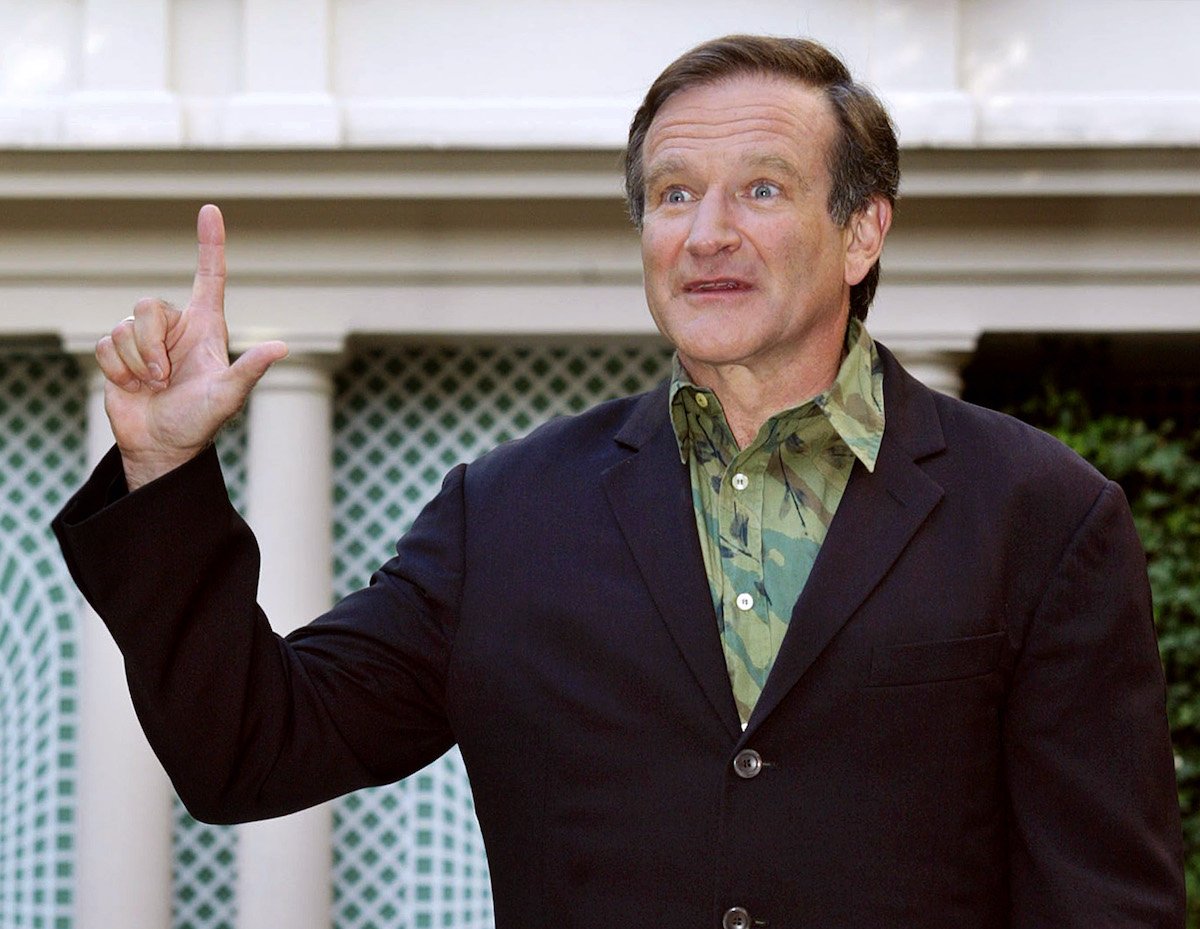 'Aladdin' soured Robin Williams' relationship wih Disney
Williams' rise to fame started in the late 1970s with TV's Mork & Mindy. And his manic comic persona made the sitcom a breakout hit, ultimately leading Williams to the big screen. So when Disney brought him in to play the Genie in its animated Aladdin, Williams came to play. The actor famously offered a ton of improvised dialogue, which reportedly totals as much as 30 hours of material. However, this opportunity soon turned ugly.
Despite allegedly agreeing not to use Williams' Genie to sell merchandise, Disney opted to ignore that. In fact, Aladdin products were everywhere, especially after the movie became a blockbuster hit. And by the time Disney continued the Aladdin franchise with a direct-to-video sequel and a television series, Williams wasn't interested. According to the Los Angeles Times, he felt he had been wronged and vowed not to work for Disney again.
The actor eventually returned to the role years later
In lieu of Williams' return as the Genie — arguably the most memorable part of Aladdin, it's worth noting — Disney took the character in a very different direction. Dan Castellaneta stepped in to voice the character for 1994's The Return of Jafar and the subsequent Aladdin TV series. Since 1987, fans know Castellaneta best as the voice of Homer Simpson on The Simpsons, a role he originated on The Tracey Ullman Show.
By the time 1996's Aladdin and the King of Thieves came around, Disney had issued a public apology to Williams. And the actor agreed to return as the Genie for the third and final film in the franchise. Castellaneta already recorded his voice work, but Disney scrapped it. And the production team reworked Genie's scenes according to Williams' performance. For the movie, Williams reportedly received a $1 million payday this time around.
Robin Williams' final Genie performance was in 1997
Williams only returned to the role briefly though. His final performance — not including archive recordings — was the 1997 video game Disney's MathQuest with Aladdin. Castellaneta kept on as the go-to voice of the Genie in all other products and attractions afterward until 2008.
Jim Meskimen replaced him thereafter since the actor is known for his impression of Williams. Following Williams' death in 2014, Meskimen posted a video on his YouTube channel addressing whether he would continue performing his voice. And he ultimately chose to do so as a way of honoring Williams' legacy.