'Aladdin' Star Robin Williams Voiced Another Animated Film the Same Year
Robin Williams voiced the Genie in Disney's hit 'Aladdin' but voiced another character the same year.
Robin Williams left behind a wide range of movies, but fans tend to gravitate toward many of the same entries in the actor's filmography. These include not only the actor's Oscar-winning performance in Good Will Hunting but also 1990s favorites like Mrs. Doubtfire, Hook, and Jumanji. Easily one of the most popular is Williams' voice work in Disney's Aladdin. But some fans might not realize Genie wasn't the only animated character he voiced that year.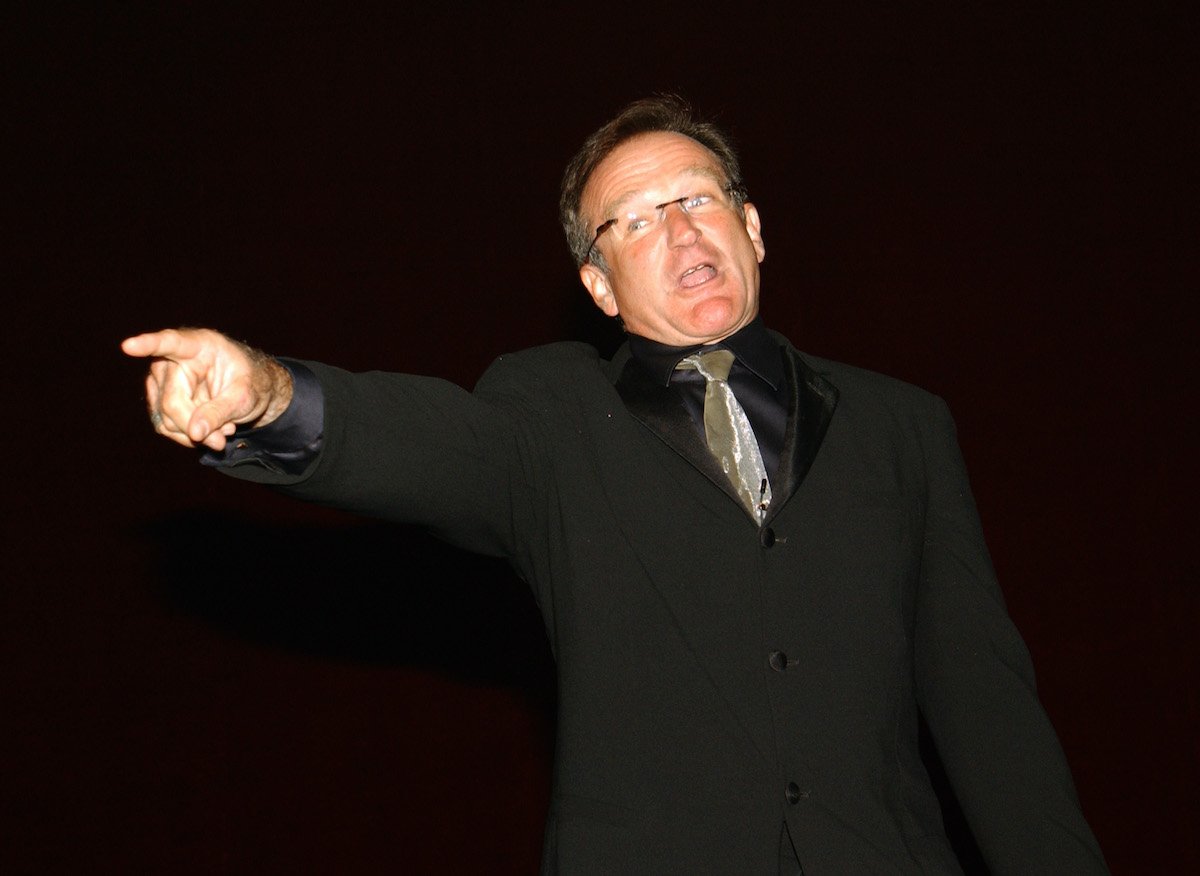 Robin Williams starred in Disney's 'Aladdin' in 1992
Once upon a time, animated films didn't rely on big names to attract audiences. But by the end of the 1990s, Disney and Pixar's Toy Story 2 would feature Tom Hanks' and Tim Allen's names on the poster. Arguably, 1992's Aladdin is the film that established such voice casting as mainstream. And today, Williams' voice role as the big blue Genie — complete with "phenomenal cosmic power" — remains one of his most beloved roles, live-action or otherwise.
Williams' performance in that Disney classic feels so tailored to its strengths in part because the studio did, in fact, give him the freedom to riff. Reportedly, as much as 30 hours of material came out of those Aladdin recording sessions. And the fact that the Genie slips into countless anachronistic celebrity impressions allows Williams to take ownership of the role in the way few A-list voice performances have since.
The actor also voiced another over-the-top character
Aladdin hit theaters on Nov. 25, 1992 on its way to a $504 million worldwide gross, according to Box Office Mojo. But Williams also lent his voice to a much less successful animated film earlier in the year. FernGully: The Last Rainforest — featuring the voices of Samantha Mathis, Christian Slater, and Tim Curry — released just seven months earlier. But unlike Aladdin, it struggled to recoup its production budget during its theatrical run.
In FernGully, Williams plays Batty Koda, a manic bat who claims to have been subject to human experimentation. Williams even performs "Batty Rap" in the film, giving fans a taste of what he would do in Aladdin. The Disney film spawned an animated series and two direct-to-video sequels, the latter of which marked Williams' return as Genie. FernGully, on the other hand, received its own direct-to-video sequel, FernGully 2: The Magical Rescue, in 1998.
Robin Williams continued to do voice acting work
FernGully: The Last Rainforest and Aladdin marked Williams' entrance into the world of voice acting. But the actor continued to tap into this skill set until the end of his career. In Steven Spielberg's 2001 film A.I.: Artificial Intelligence, Williams makes a voice cameo as Dr. Know. He delivered a supporting turn in 2005's animated hit Robots.
In 2006, Williams did uncredited work in the animated film Everyone's a Hero. That same year, he played both Ramon and Lovelace in the Oscar-winning Happy Feet. Williams returned for the sequel five years later. And the final performance of his career was the posthumously released Absolutely Anything, in which Williams voices Dennis the Dog.