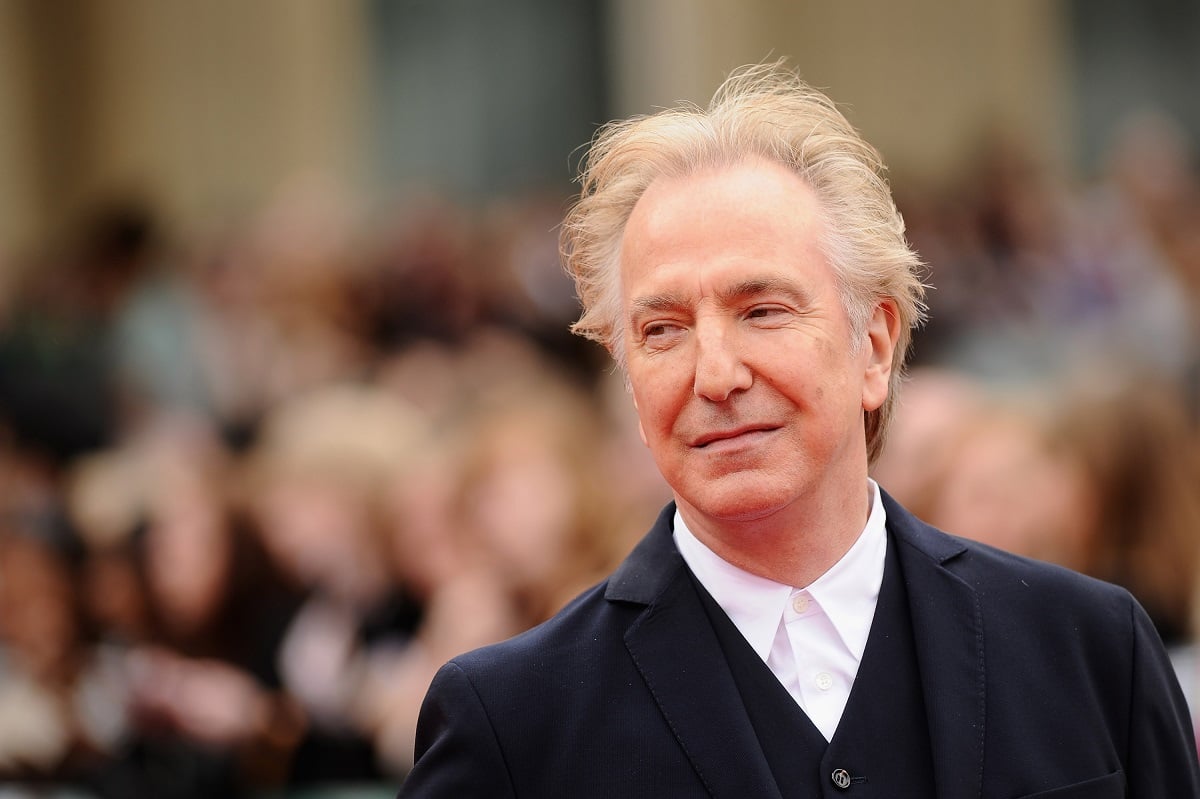 Alan Rickman Felt Sorry for Women Who Had to Do Love Scenes With Him in This Film
Alan Rickman opened up on what it was like filming his love scene in this film where he played a horrendous character.
Actor Alan Rickman starred in a variety of projects before his death. As is the case with most performers, some of these projects required Rickman to be intimate with his co-stars.
Alan Rickman pitied the women he shared love scenes with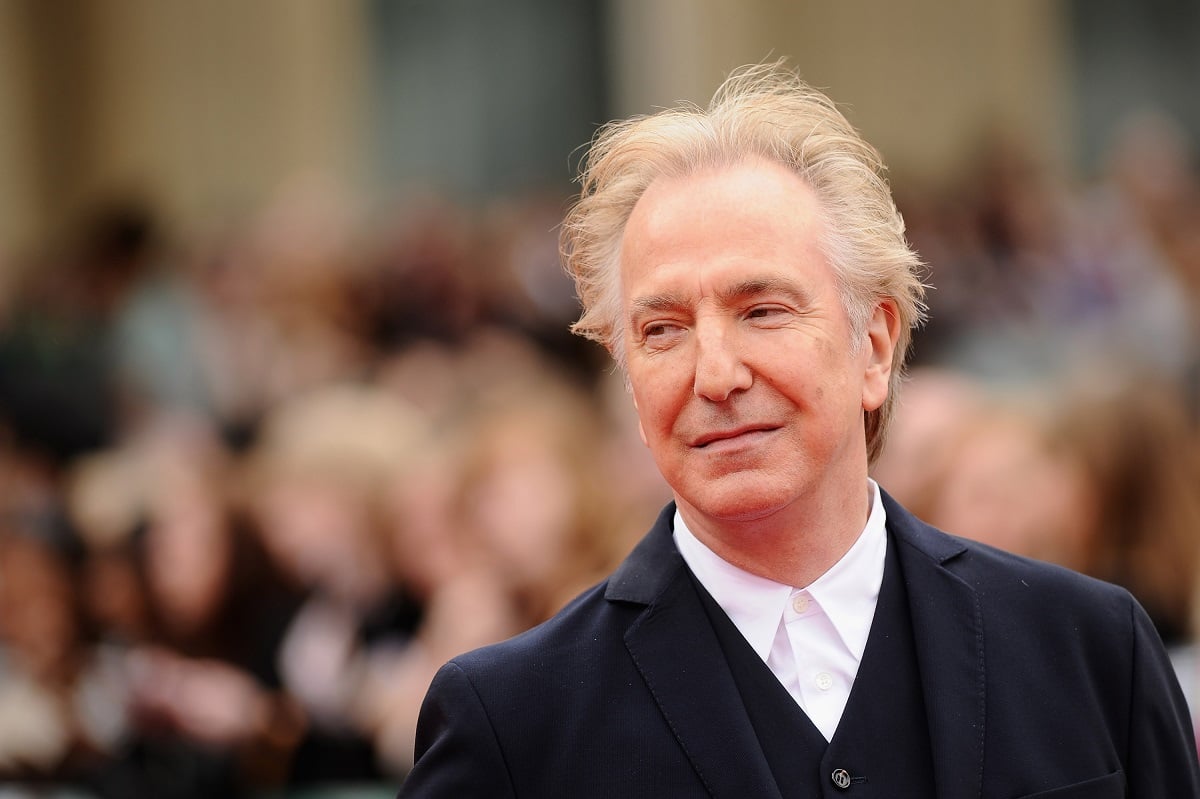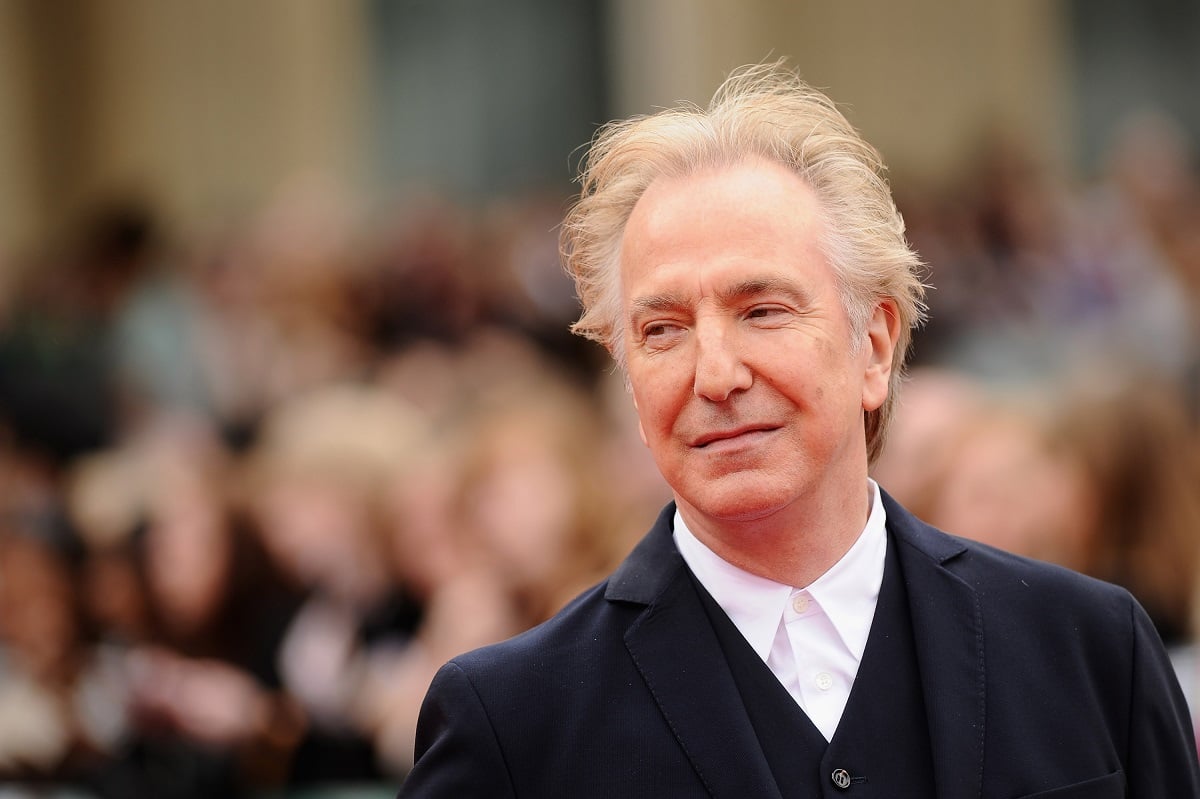 Rickman wasn't only known for portraying Severus Snape in the Harry Potter franchise. The actor enjoyed a long career that saw him starring in a wide variety of movies. He was even seen as a reliable romantic lead, having done romance heavy films Love Actually and A Little Chaos. In 2007, Rickman starred in the feature A Nobel Man. The project was a black comedy where Rick played a mean-spirited, Nobel prize-winning professor.
The movie also had a love scene involving Rickman's despicable character. Although the veteran was used to doing all kinds of scenes in his career, he sympathized with his female co-star during their take.
"You show up at nine in the morning and you shake the poor woman's hand: 'Hi, nice to meet you, and then you get at it on the desk," Rickman once said according to Contact Music. "It's such a bizarre thing to do. You just move on as quickly as possible. I felt sorry for those women in the sex scenes."
Alan Rickman's first film was 'Die Hard'
Rickman made his onscreen debut in the classic Bruce Willis feature Die Hard as the iconic Hans Gruber. But it was far from Rickman's first time acting, as he was already a veteran on-stage performer. He starred in productions like Sherlock Holmes, Romeo and Juliet, and The Seagull. Eventually, Rickman earned a Tony nomination for his work in the play Les Liaisons Dangereuses. Afterwards, he went to Los Angeles, where he was offered his Die Hard role in just two days.
"We finished six months in New York and, I don't know how any of this happened," Rickman once told BAFTA. "I didn't know anything about LA, I didn't know anything about the film business. I went to meet some casting directors, I went to meet some producers, and I think it was two days after I got there, I was offered Die Hard. Never made a film before."
Rickman was initially discouraged from doing the film because of its genre. But he was later encouraged by his agents to do the role.
"'I read it and I said, 'What the hell is this? I'm not doing an action movie,'" Rickman recalled. "And agents and people said, 'Alan, you don't understand. This doesn't happen. You've only been in LA for two days, and you've been asked to do this film.' I suppose ignorance was bliss."
Alan Rickman thought he was out of his first film job after this 'Die Hard' scene
Rickman wondered if his film career ended before it even officially began. Seeing as this was Rickman's first experience in an action film, he had little to rely on other than his background in theater. But he soon discovered that performing in action flicks was a different beast when he sustained an injury.
"I thought I had ripped a ligament on the very first shot," Rickman once told Empire. "Turned out I'd torn a cartilage, but I knew enough to go downstairs and see the doctor. I said, 'I think I heard something crack in my knee.' I was jumping down from a small ledge. He said, 'You may have torn a ligament. If you have, you're out of action for six months.' I hadn't even shot a scene! I was still in my costume, and I said, 'Could you pull the trouser leg down over that splint thing?' I went back up to the 33rd floor and carried on shooting. But the doctor said, 'Don't put any weight on that leg!'"
Rickman did one of his Die hard scenes despite the injury, standing on one leg the entire take. After a doctor diagnosed his damage, Rickman assumed that his film career might've been over.
"Nobody knows, but that's what I'm doing! The next morning, they drew off this fluid and it was the appropriate color to say that it was a cartilage and therefore, you know, you'll recover. There's a shape you're gonna have to your career and then there's what really happens. I thought I was out of a job," he said.