Alan Rickman Secretly Rewrote Parts of the 'Robin Hood: Prince of Thieves' Script
Robin Hood: Prince of Thieves had everything it needed to make it successful. It had an all-star cast ensemble featuring actors Kevin Costner, Alan Rickman, Morgan Freeman, and Christian Slater. It also featured veteran composer Bryan Adams, was an original Michael Kamen score and told a tale as old as time that audiences were already familiar with and enjoyed.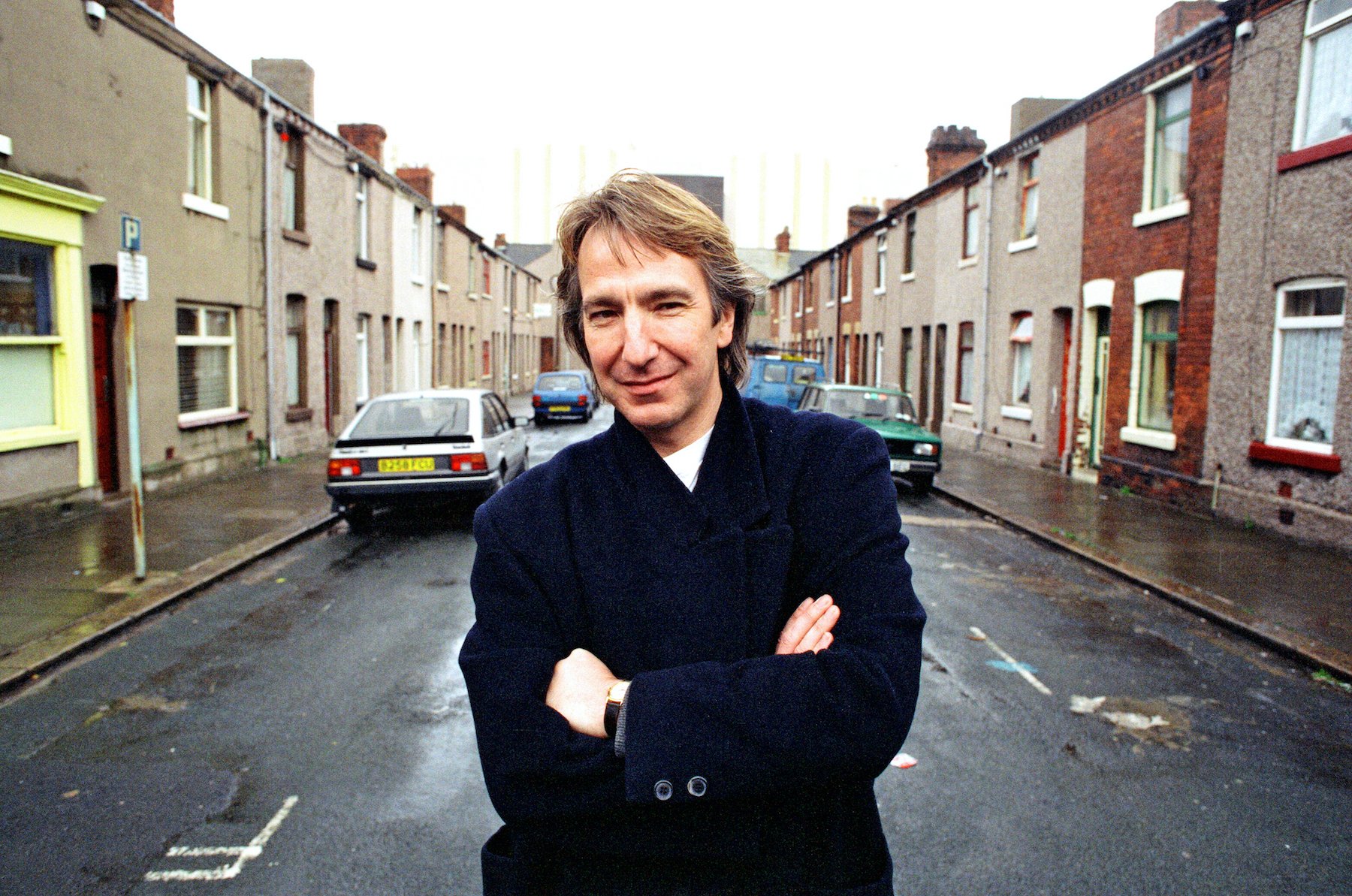 The film was a box office success and was one of the highest-grossing films of 1991. Despite its success, there was so much drama behind the scenes, from the lead breaking his nose on set to having a terrible script that required rewrites. Find out why Rickman had to rewrite the Robin Hood script secretly.
'Robin Hood: Prince of Thieves was a commercial success
Robin Hood: Prince of Thieves happens in 1194 at the end of the Third Crusade. Richard the King of England, played by Sean Connery, leaves the Sheriff of Nottingham to rule the land. The Sheriff is aided by his foster mother, a witch named Mortianna, his cousin Guy of Gisbourne. Robin, a young nobleman, imprisoned for five years, breaks out of prison with his comrade Peter Dubois.
The mortally wounded Peter makes Robin swear to protect Marian, his sister, and gives Robin a head start as he distracts the guards. Robin and Azeem, whom Robin had helped escape, set out for his hometown, and he finds his father's corpse hanging in the ruined castle. Meanwhile, the cruel Sheriff learns through his foster mother that Robin and Azeem are on their way, and she panics, fearing that Robin and his comrade will be the death of them.
Robin finds Marian and informs her of his promise to Peter, but she is determined to protect her people. After he and Azeem flee from the Sheriff's men, they encounter a band of outlaws, including Will Scarlet, who holds an unexplained grudge against Robin. Viewers, later on, learn that Will and Robin are half-brothers.
Marian promises to marry the Sheriff to spare the lives of the outlaws. During their wedding day, Robin and the outlaws invade the ceremony and kill the Sheriff, Azeem kills Mortianna, and the movie ends with Robin and Marian living happily ever after.
The film was a commercial hit grossing $25 million in its first weekend. It eventually earned more than $390 million, making it the second highest-grossing movie of 1991, following Terminator 2: Judgment Day.
Rickman secretly rewrote the movie's script
Robin Hood: Prince of Thieves is a classic today, and we might have to thank Rickman for it. Although the Robin Hood tale isn't a new one, the 1991 movie didn't initially have the best script. According to BuzzFeed, Rickman hated the writing so much that he organized for him and his award-winning friends to meet up and edit the script to give it some juice.
The prolific actor admitted to the rewrite at an event celebrating his career. He said that one conversation with two women resulted from the work done on the script by his two friends Peter Barnes and Ruby Wax. The actor said that he met Barnes in Pizza Express and asked him to go over the script. "I said, 'will you have a look at this script because it's terrible and I need some good lines' so he did…" the actor said.
Rickman's career was nothing but impressive
Rickman's career began in the '80s, working on various productions before landing his breakthrough role as Hans Gruber in Die Hard. He followed that up with the part of the Sheriff in Robin Hood: Prince of Thieves. Rickman has also had success with romantic roles starring in hits like Truly, Madly, Deeply, Sense and Sensibility, and Quigley Down Under.
Throughout his career, Rickman was known to play mostly villainous roles, which he took issue with. His most known performance to date is in the Harry Potter series playing Severus Snape, the potions master.