'Alan Wake Remastered': 5 Similar Games to Play While You Wait For Release Day
On Sept. 7, Remedy Entertainment surprised fans with the news that Alan Wake Remastered will finally arrive in fall 2021. Two days later, fans learned during the September PlayStation Showcase that the video game is much closer to release than some might have expected, as it will launch on Oct. 5. The survival horror adventure sees a writer named Alan Wake attempt to solve his wife's disappearance as a sinister darkness from his last book takes over the town. Alan Wake Remastered still has a few weeks to go, so check out these similar games in the meantime.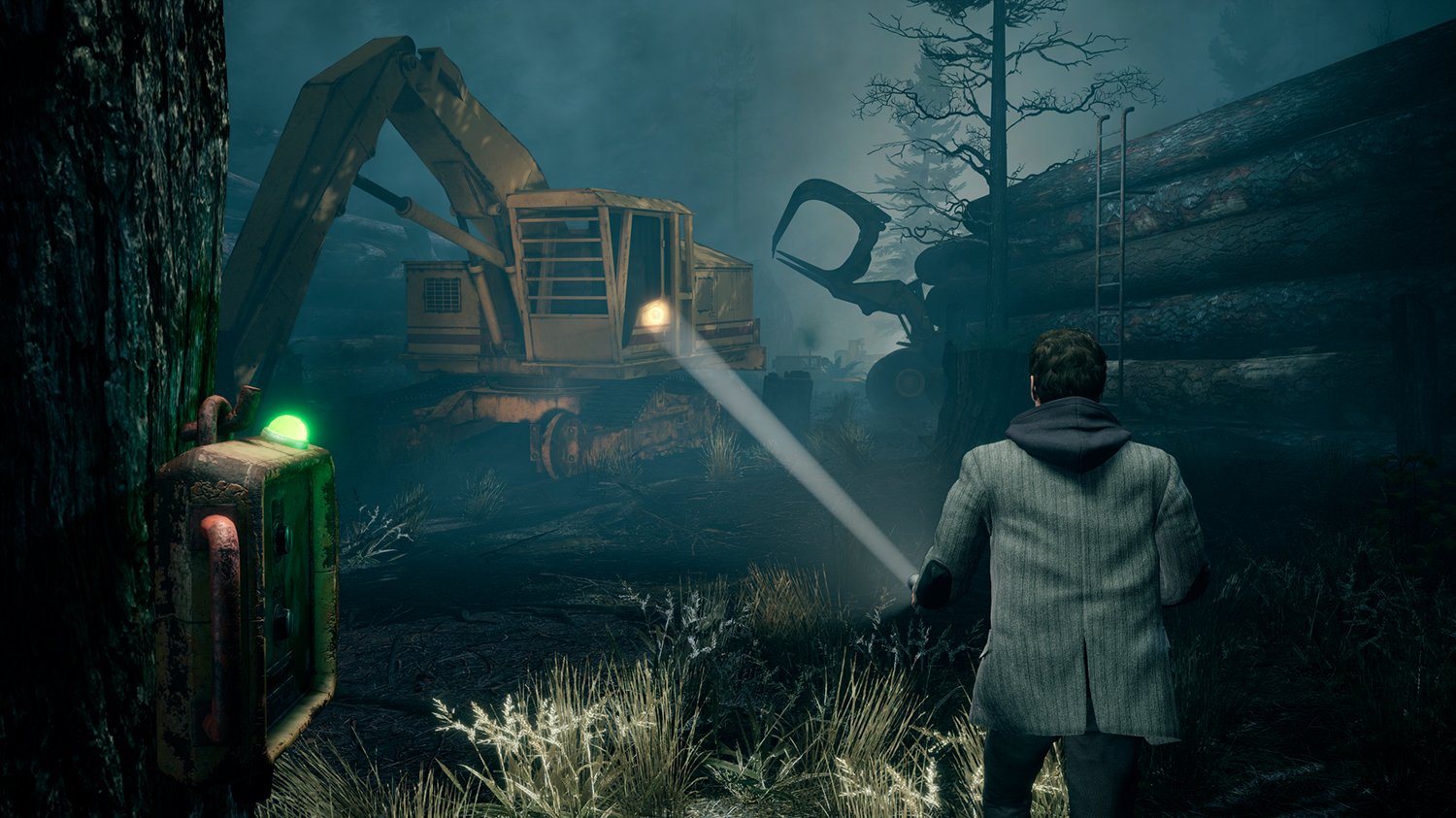 'Quantum Break' and 'Control' are similar games from the 'Alan Wake' developer
The best place to start for games similar to Alan Wake would be Remedy Entertainment's other titles. Quantum Break and Control don't exactly follow the same story elements, but they are set in the same universe. Those who have played Alan Wake before will likely notice references to the character in Remedy's other titles.
Quantum Break, a 2016 Xbox One and PC exclusive, follows a man named Jack Joyce. A botched experiment with a time machine provides Jack and his nemesis, Paul Serene, with time-bending abilities. Paul wants to use his power for control, while Jack wants to use it to save the planet from an apocalypse. Jack must use his abilities to take down Paul before it's too late, and every decision counts.
Meanwhile, 2019's Control follows a U.S. government organization called the Federal Bureau of Control (FBC). The FBC studies paranormal cases that defy the laws of reality. When a dangerous enemy called The Hiss threatens to alter reality, the FBC's new Director, Jesse Faden, must use her own powers to gain control. The game is available on PlayStation 4, PlayStation 5, Xbox One, Xbox Series X|S, Nintendo Switch, PC, Google Stadia, and Amazon Luna.
'The Evil Within'
Like Alan Wake, The Evil Within is a third-person survival horror shooter game featuring sinister creatures. Shinji Mikami, the creator of the Resident Evil series, developed The Evil Within for release in 2014 with Tango Gameworks and Bethesda Softworks. The Evil Within is available on PlayStation 3, PlayStation 4, Xbox 360, Xbox One, and PC.
The Evil Within follows Detective Sebastian Castellanos and his team as they experience a strange force during a murder investigation. Sebastian awakens after being knocked out to find that horrifying creatures have taken over the land and killed his partners. Sebastian must find the source of the evil and keep himself from suffering the same fate.
There's also a sequel, The Evil Within 2, which picks up three years after the original.
'The Vanishing of Ethan Carter'
The Astronauts' The Vanishing of Ethan Carter takes on a missing-person mystery vibe similar to Alan Wake, but this adventure is a bit more laid-back. For the most part, players walk around the land to find clues relating to a young boy's disappearance. The 2014 game is available on PC, PlayStation 4, Xbox One, and Nintendo Switch.
The Vanishing of Ethan Carter follows a detective, Paul Prospero, who travels to Red Creek Valley after receiving a letter from Ethan Carter. Paul realizes that Ethan disappeared after a murder, so he sets out to understand why by using his supernatural ability to see the memories of the dead.
'Murdered: Soul Suspect'
Following the same supernatural detective path, interested Alan Wake players might also like Murdered: Soul Suspect. Airtight Games and Square Enix's 2014 mystery is available on PlayStation 3, PlayStation 4, Android, PC, Xbox 360, and Xbox One.
Murdered: Soul Suspect follows a detective named Ronan O'Connor, who must solve his own murder from the afterlife after attempting to catch a burglar. The more Ronan investigates, the more he learns that his death might have been part of a bigger serial killer case in his town of Salem, Massachusetts. However, as Ronan explores Salem's secrets, he must avoid falling victim to undead demons.