Alanis Morissette Said '6 People' Think They're The Subject of This Unflattering Song
Alanis Morissette's 'Jagged Little Pill' has so many well-known songs. One of her more explicit ones, though, has a lot of people wondering who it's about.
There are some songs from the '90s that come on and instantly fill you with emotion. For fans of Alanis Morissette, the song "You Oughta Know" evokes a lot of rage-singing. It's just one of those songs that can get anyone fired up about a breakup, even if they're happily single or in a relationship. And while no one would seemingly want to be the subject of that song for many obvious reasons, shockingly six people have come forward since it came out. 
'You Oughta Know' is one of the most iconic breakup songs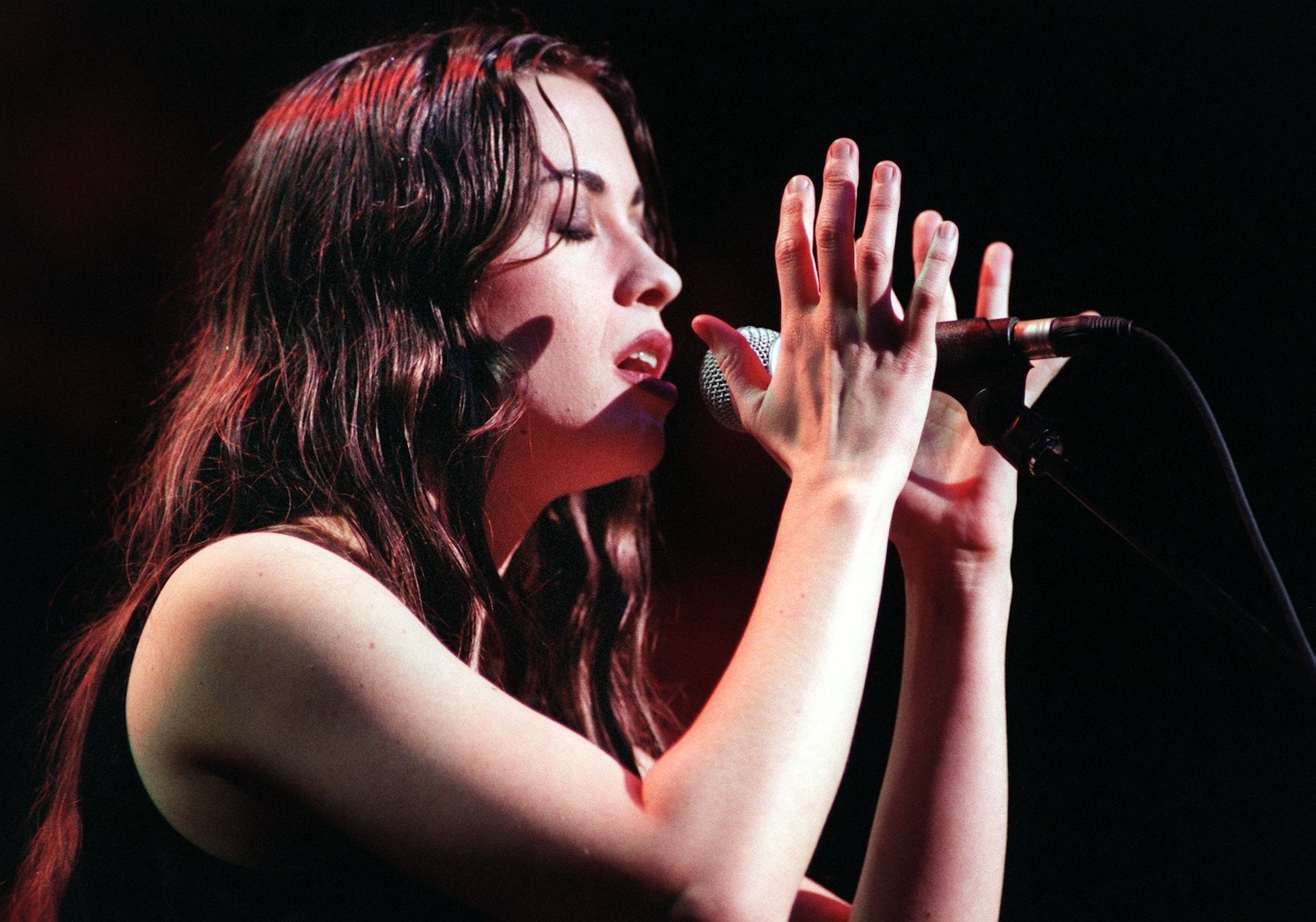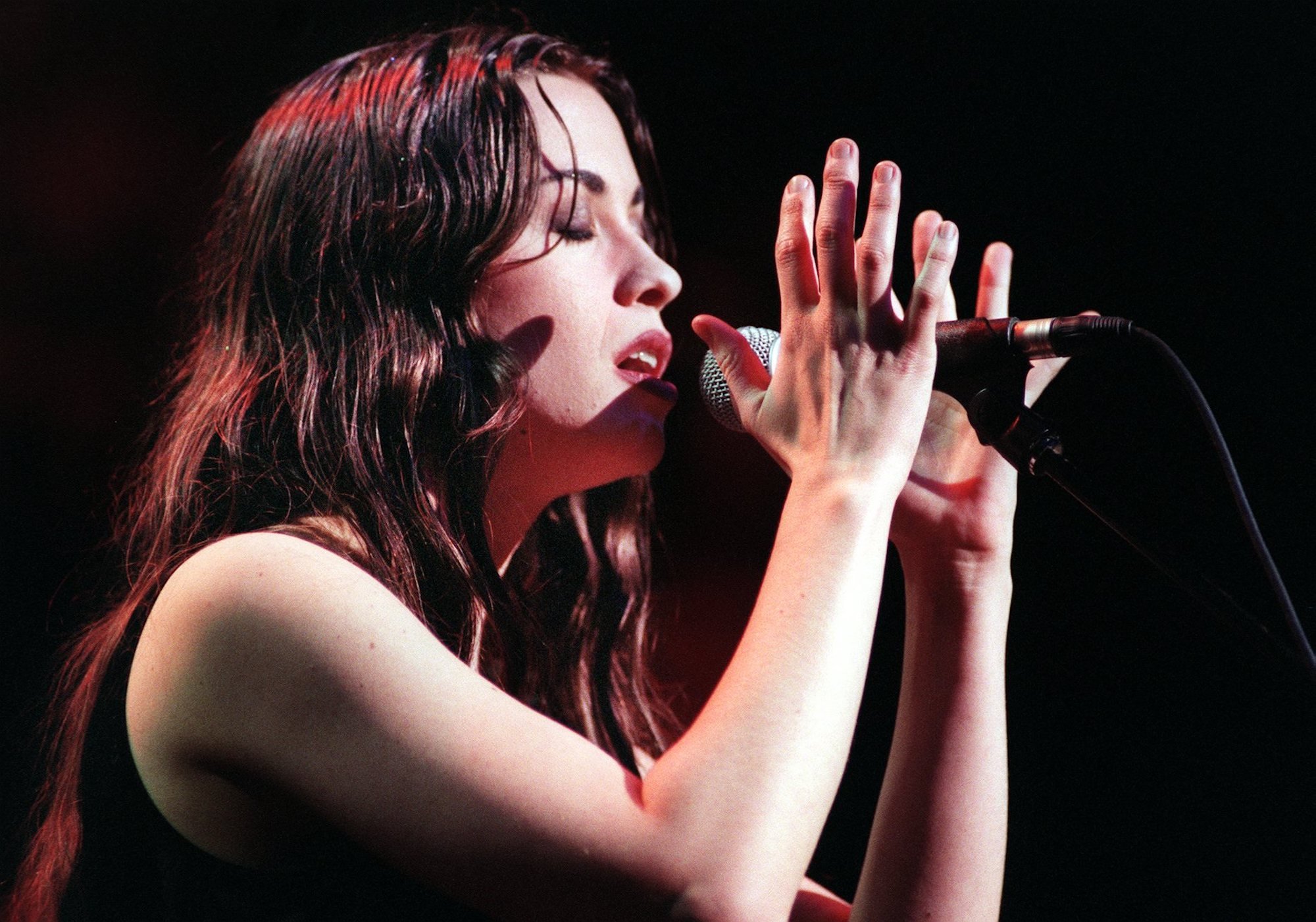 "You Oughta Know" debuted on July 7, 1995, as the lead single off of her well-known album Jagged Little Pill. The album came out a little less than a month earlier, and was a "slow burn" with sales and enthusiasm, as Salon called it. However, when a prominent radio station — KROQ-FM — played "You Oughta Know," it changed the trajectory of the single and Morissette's album. 
Thanks to that boost from the station, the explicit lyrics got the attention of listeners and it became a hit. 
If you need a refresher, "You Oughta Know" famously talks about doing explicit activities in a theater and a lot about sex. It also has the glorious line, "And are you thinking of me when you f*ck her?" Again, rage singing is a must when this song comes on, even 25 years later. 
Alanis Morisette said that 6 people have claimed to be the subject of the song
In December, Morissette appeared on Watch What Happens Live With Andy Cohen and shared that not one, but six people have "taken credit" for being the subject of "You Oughta Know," according to E!.
"No revealing," Morissette said after being asked who it was about, "but I am intrigued at the thought—or at the fact—that more than one person has taken credit for it. I'm thinking, I don't know if you want to take credit for being the person I wrote 'You Oughta Know' about."
She has quite the point; Morissette went on to say that if anyone was going to take credit, why do it on a track where she's going on about how much of an "*sshole" they are. She also said "devastation" was a major emotion she felt as she wrote it. 
"For women sometimes, we're told we can't be angry; we can't be sad and we can't be…17 other feelings. You can't be anything… Just squish it all down," she said. "But I think I was really just devastated when I wrote that and it's a lot easier to siphon that through anger sometimes."
Who are those six people though? It could be Mike Peluso, who was a hockey player for the New Jersey Devils. It could even be Matt LeBlanc — yes, Joey from Friends — who appeared in Morissette's music video "Walk Away" in 1991. And Bob Saget might even be a muse. However, there's another famous Joey who has denied and confirmed he's the muse. 
Dave Coulier has insisted he isn't the subject of the famously brutal song
Dave Coulier, famous for playing Uncle Joey on Full House and its reboot Fuller House, set the record straight with BuzzFeed in 2014. He said "it's just really funny" how it's an "urban legend" that he's the subject of "You Oughta Know." He dated Morissette in the '90s. However, he's confirmed it's him in the past, which would make him one of the six. 
"I said, 'Wow, this girl is angry.' And then I said, 'Oh man, I think it's Alanis,'" Coulier told The Calgary Sun in 2008, according to The Daily Mail. "I listened to the song over and over again, and I said, 'I think I have really hurt this person.'"
While that seemingly implied that he thought he inspired the song, he went on to tell BuzzFeed in 2014 that he felt somewhat pressured into confirming it was him.
"I asked Alanis, 'I'm getting calls by the media and they want to know who this guy is.' And she said, 'Well, you know it could be a bunch of people. But you can say whatever you want,'" he said. "So one time, I was doing a red carpet somewhere and [the press] just wore me down and everybody wanted to know so I said, 'Yeah, all right, I'm the guy. There I said it.'"
So fans may never know who hurt Morissette so badly she wrote the line, "And every time I scratch my nails down someone else's back I hope you feel it." But it's just as fun to imagine it's about your own ex anyway, right?