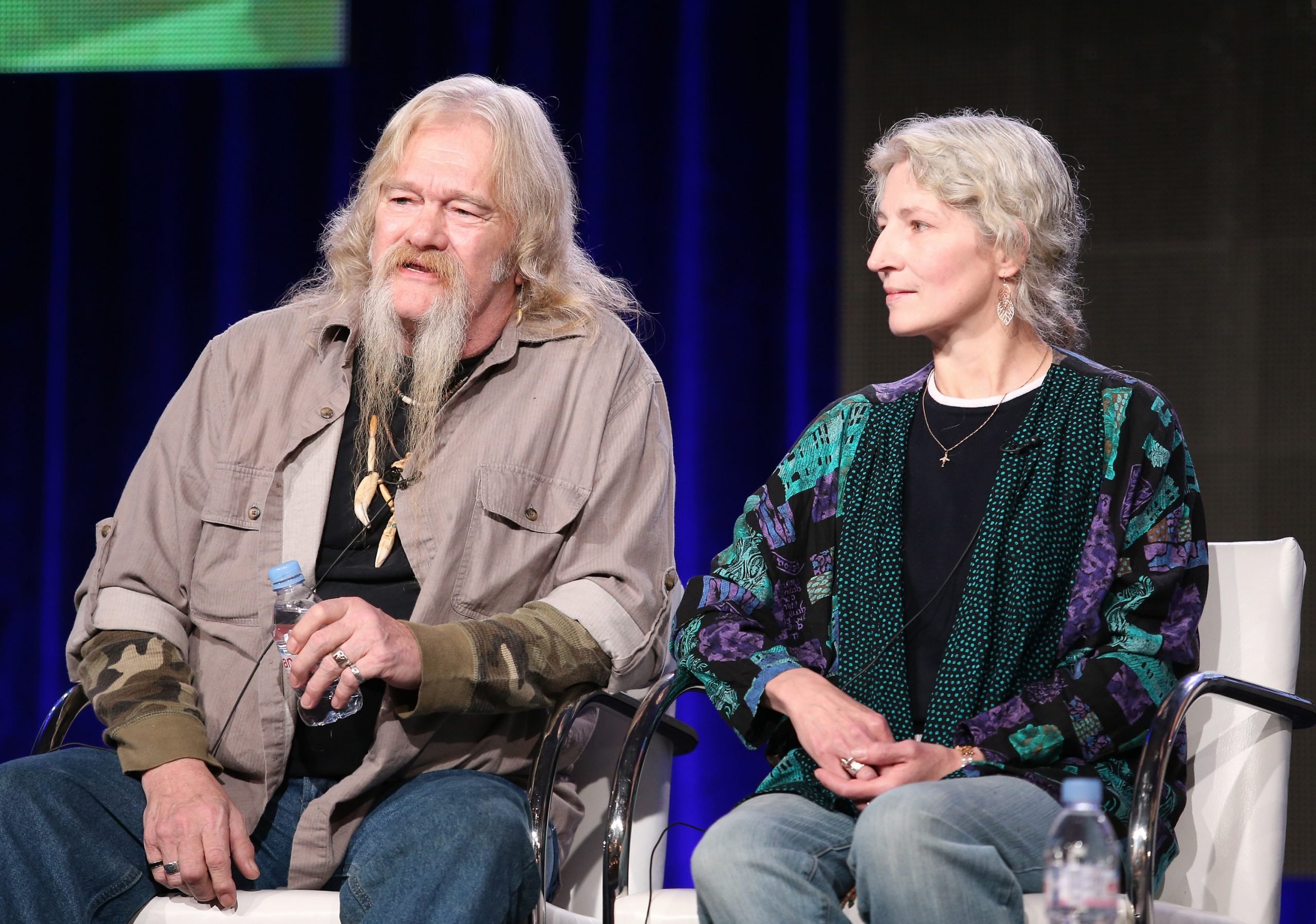 'Alaskan Bush People': Brown Family Reflects on Billy Brown's Death In Season 13 Teaser
How will the Brown family move forward after Billy Brown's death? Find out when the new season of 'Alaskan Bush People' premieres September 19 on Discovery.
It's been a difficult year for the Brown family. After a devastating wildfire decimated their Washington state ranch, the Alaskan Bush People stars returned home to take stock of the damage. But not long after, tragedy struck again when patriarch Billy Brown died suddenly at age 68. With Billy gone, the Browns must find a way to move forward on the new season of their reality TV series, which premieres September 19 on Discovery. 
The Brown family mourns Billy Brown in new 'Alaskan Bush People' teaser 
The new season of Alaskan Bush People is dedicated to Billy, who died February 7, 2021, after experiencing a seizure. 
A trailer for the upcoming episodes that was shared on Twitter shows Billy's family coming to terms with the loss of their beloved family member. 
The video includes audio of Billy's son Gabe Brown's panicked 911 call after his father's seizure, as well as voiceovers from other members of the Brown family, who wonder how — and if — they'll ever be able to complete their father's dream of achieving "total freedom." 
"Dad always told us one day we'd have to carry on without him, but we weren't ready for him to go," son Bam Bam Brown says. 
"We all have to find our peace with what's happened somehow," Billy's widow Ami Brown says as her husband is laid to rest. 
Billy Brown will appear in the new episodes of 'Alaskan Bush People'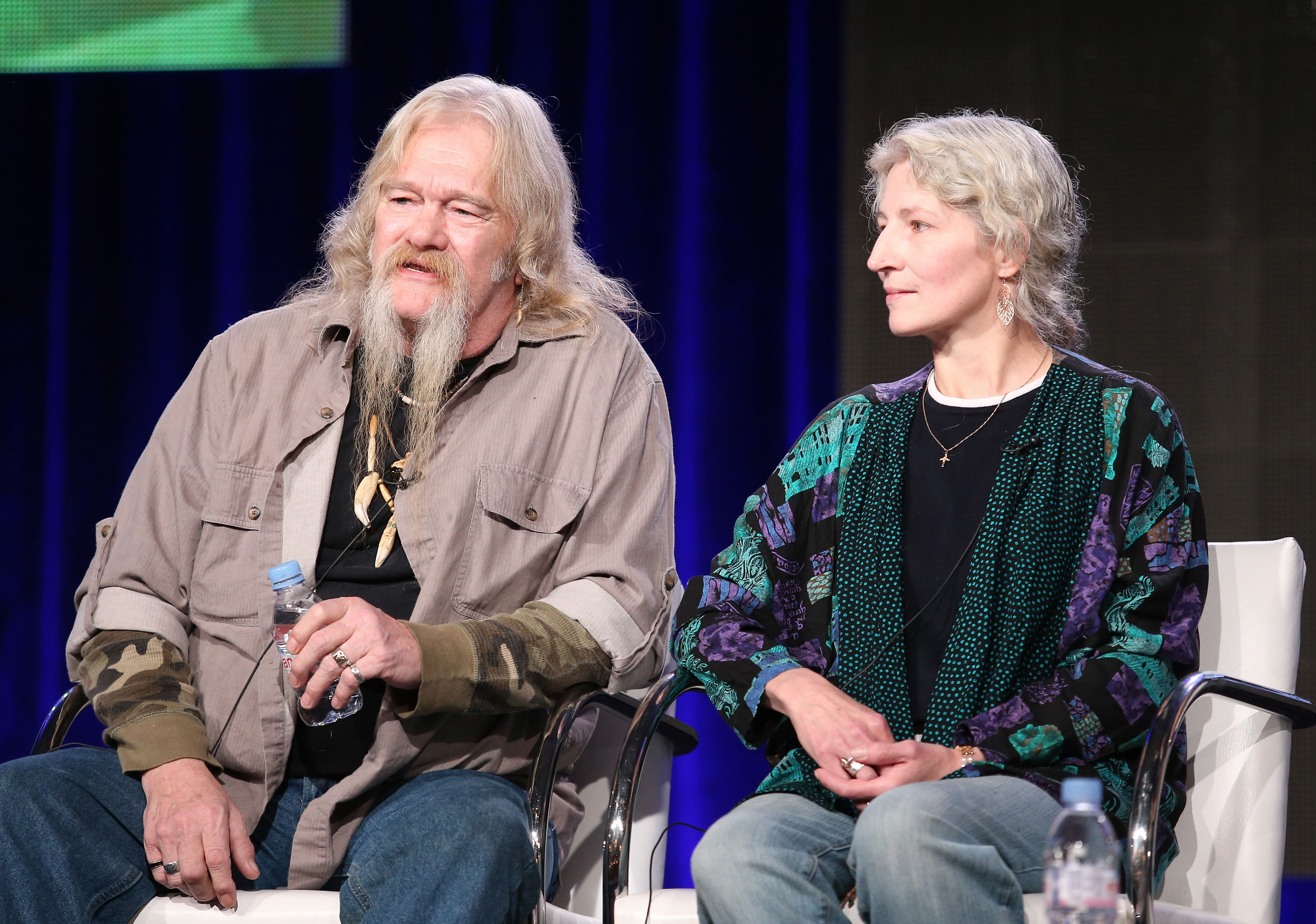 While Billy has died, he will appear in the new episode of his family's reality series. At one point in the trailer, he urges his family to get back to their wild roots. 
"I'm ready to start thinking like we used to think, you know, let's get some craziness out there," he says as footage shows the family building a zipline on their property. 
But now that their father is gone, the Brown children find themselves at a crossroads. Some are even considering returning to America's last frontier. 
"I find myself hearing the call of Alaska," Snowbird Brown says. "It's hard answering, 'Do I want to move back?'" (The Brown family left Alaska for Washington after mom Ami was diagnosed with lung cancer.) 
In the teaser, we also see the family make a return pilgrimage to their Alaskan homestead, dubbed "Browntown." 
Rain Brown says her father is in her heart, even if he isn't by her side
This season of Alaskan Bush People is "nothing like we would have hoped," Billy's daughter Rain admitted on Instagram. But that doesn't mean viewers shouldn't tune in. "I do think it's very beautiful," she wrote. She added that although her father was no longer physically present, she hoped his legacy lived on through his family.  
"This new season is dedicated to our da, and the wonderful inspiration he was," she wrote. "In this new season we face the struggles of carrying on with him in our hearts instead of by our side and work harder than ever to fulfill his family dream. 
Alaskan Bush People Season 13 premieres Sunday, September 19 at 8 p.m. ET on Discovery. Episodes will also stream on discovery+. 
Check out Showbiz Cheat Sheet on Facebook!