Album Review: GOT7's Self-Titled EP Marks a Triumphant Return for the K-Pop Trailblazers
GOT7 members Jay B, Jinyoung, Youngjae and Yugyeom wrote songs on the new self-titled EP, the groups 12th.
In 2021, after their seven-year contract expired, K-pop group GOT7 left JYP Entertainment. They assured fans they were not disbanding as the seven individual members, ​​Jay B, Mark, Jackson, Jinyoung, Youngjae, BamBam, and Yugyeom, pursued solo activities. A little over a year later, they not only reunited but released a six-song EP written by the members.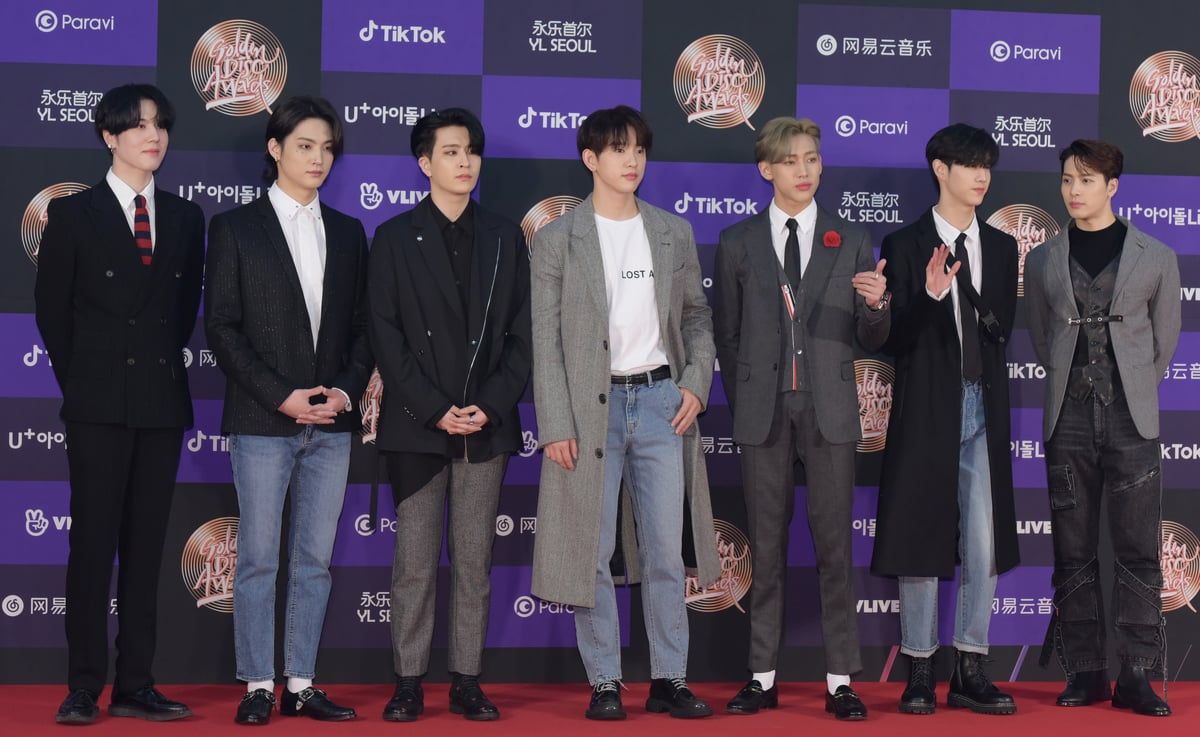 Single 'Nanana' was written by group leader Jay B
In K-pop, group members have designated roles. The leader takes on more responsibility and sets the tone for the rest of the group. GOT7's leader went above and beyond his duties this year as he set out to retain the rights to the group's name from JYP. He succeeded and spearheaded the comeback efforts, complete with a new logo.
The group's 12th EP, "GOT7," includes six songs co-written and produced by the members. Jay B wrote the lead single, "NANANA." If the song were a color, it would be light yellow. A happy, bright tune that celebrates love and closeness. 
"NANANA" combines R&B with pop synth to create a chill party vibe. Just like GOT7, it's happy but cool. The song isn't young, bubbly pop music. There's a maturity and refinement to the sound of "NANANA." 
The music video shows the seven members in a whimsical setting full of vibrant colors, flowers, and birds. They move through the choreography with joy and ease, joking around and smiling more than loyal GOT7 fans have seen in a long time. GOT7 is happy to be back. 
The 'GOT7' EP is a sampling of classic and future GOT7 sounds
GOT7's self-titled EP gives listeners a feel for who the group is outside of JYP. Without the label's opinion, the seven members were able to curate a sampling of the sound and vibe they identify with.
Younjae wrote "Drive Me to the Moon," a poppy groove highlighting GOT7's vocals. Formerly designated rappers, BamBam and Jackson, flex their vocals while Jay B soars on the chorus.
The youngest member, Yugyeom, wrote perhaps the most mature track on GOT7. "Two," an R&B breakup ballad, includes a chorus with the lyrics "Forget the two of us/ Let me erase you all night/Nothin' I do can get you off my mind/I'm flyin solo I'm drinkin' evеry night."
Jinyoung joined Yugyeom to co-write "Don't Care About Me," a song that details the group's struggle and eventual triumph. It's an intense, moody, and compelling song. 
"TRUTH," written by Jay B, opens the EP with a smooth R&B beat and infectious pop melody. His third song off the self-titled EP finishes the project. "Don't Leave Me Alone" is the most vulnerable track on the album. It's also perhaps the best. 
During a call and response section in the bridge, each member is given a chance to shine. Jackson's higher notes are particularly memorable. The lyrics ask not to be left alone. After this release, it's unlikely GOT7 fans will ever leave their favorite K-pop group alone.
GOT7 tracklist:
"TRUTH"
"Drive Me To The Moon"
"NANANA"
"Two"
"Don't Care About Me"
"Don't Leave Me Alone"
GOT7 sets a new precedent for K-pop groups
K-pop labels are notorious for the tight control they have over their idols. For GOT7 to leave their label, retain their name, and succeed on their own may set a new precedent for groups once their contracts expire. In 2003 Shinhwa was the first group to leave their K-pop label but spent 12 years in legal battles for their name. K-pop group g.o.d never regained their name, nor did Cube Entertainment's BEAST. 
In the year they've been apart, GOT7 members released new music or starred in K-Dramas. Jackson Wang recently made history as the first Chinese-born performer to play the main stage at Coachella. 
California-born Mark moved back to the US and released solo material. While Youngjae, Jay B, and Yugyeom stayed in South Korea and released solo projects. Thai-born BamBam has also released several EPs. 
Jinyoung is the only member who didn't work on new music. Instead, he became a respected K-Drama actor with lead roles in Yumi's Cells and The Devil Judge. 
After only a year apart, GOT7 was able to come back together, record a new EP, film a music video, produce photoshoots and perform a two-day fan concert for fans in Seoul. What makes the accomplishments even more impressive is the EP is quite good. If this is the future sound of GOT7, the future is bright.

RELATED: What to Know About GOT7's Potential May Comeback