How Many Albums Does BTS Have?
These performers are always writing, recording, and performing new music. BTS even released multiple albums in less than a year, earning recognition on the Billboard Hot 200 music chart in the process. 
Here's what we know about BTS' albums and how many collections the group released since their debut.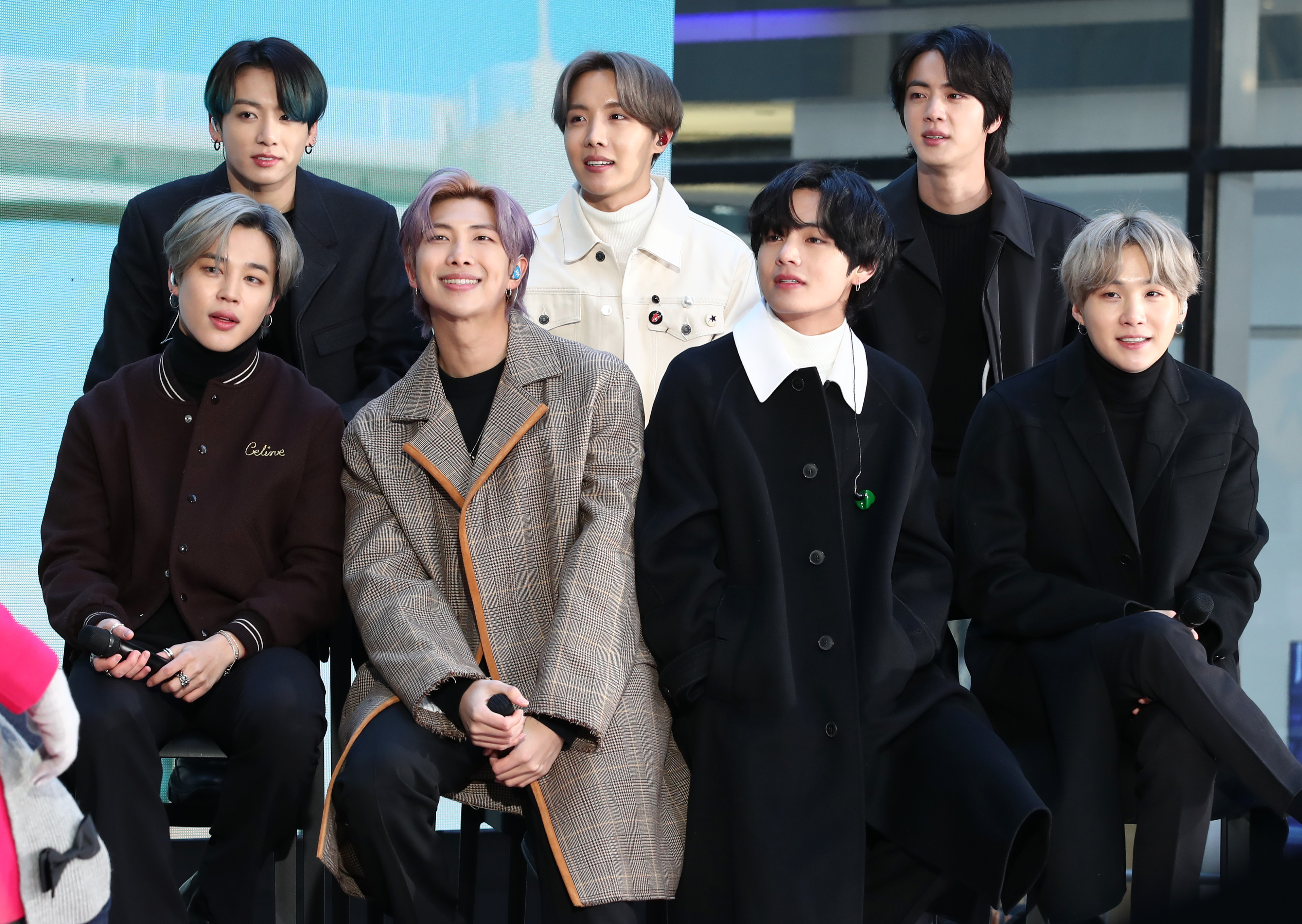 BTS' albums broke several records
They're one of the biggest boy bands in the world, even earning their first Grammy nomination for the song "Dynamite." Since their debut, this K-pop group earned recognition both overseas and at award shows for their albums. 
Thanks to the 2019 release, Map of the Soul: Persona, BTS earned their third No. 1 on the Billboard 200 album chart, becoming the first group since the Beatles to earn three No. 1's in less than a year, according to Billboard.
Some albums, like the Love Yourself series, held special meaning for the BTS fans. With these albums, BTS even collaborated with the nonprofit organization, UNICEF, inspiring fans to do the same. 
BTS has some albums re-released in Japanese
Since their debut, BTS released several songs and albums with their Japanese fans in mind. As a result, there's some debate regarding how many albums BTS released over the years. Since their debut, some BTS fans on Quora claim that the K-pop group released 21 albums as of January 2021. 
However, that includes some songs re-recorded in Japanese and smaller releases like the BTS World Soundtrack. To further specify, one fan stated that as of June 2019, BTS had 6 studio albums, 5 compilation albums, 6 EPs, and 3 single albums. 
Since then, BTS premiered the full-length collections Map of the Soul: 7 and Be (Deluxe Edition.) Some BTS members since released solo albums, mixtapes, and singles. For V, that includes the all-English single, "Winter Bear." For Suga, that includes two mixtapes, one of which contained the title track "Daechwita." 
J-Hope collaborated with Becky G for the song, "Chicken Noodle Soup." BTS also released their group single, "Dynamite," during August 2020, later creating a holiday adaptation of the song for Christmas.
BTS recently released their album 'Be (Deluxe Edition)'
One of BTS' most recently released albums, Be (Deluxe Edition) included songs like "Life Goes On" and "Dynamite," as well as originals written and produced by the BTS members.
Since its release, songs like "Fly To My Room" and "Blue & Grey" earned over 50 million plays on platforms like Spotify. The group also released the Be (Essential Edition,) complete with new goodies for fans to collect.
The "Life Goes On" music video by BTS is now available for streaming on YouTube. The K-pop group's deluxe album, titled Be, is available on Spotify, Apple Music, and most major streaming platforms.