Alec Baldwin Was a Waiter at Studio 54
Studio 54 is an iconic part of New York City history, known for its parties and star-studded guest list. Frequented by everyone from Michael Jackson to Cher, it was the ultimate place to let loose, be discovered, and get photographed surrounded by famous figures.  Gaining entry was notoriously difficult, with bouncers evaluating your Hollywood resumé and your accessories. A young Alec Baldwin was able to get inside before his career had even taken off, but not through the usual means.
His occupation as a nightclub busboy brought him into contact with plenty of stars and scandals. 
Studio 54 was the ultimate New York nightclub
Steve Rubell and Ian Schrager opened the Studio 54 club in 1977. Taking advantage of the discotheque and nightlife craze of the time, the pair fostered an exclusive environment that catered to elites, socialites, and those who were ready to be unapologetically themselves. According to Grunge, some A-listers were forced to pay the entrance fee, while other bright personalities were paid to show up and keep the party going.
Beloved by artists, directors, and models alike, Studio 54 served as an opportunity to assert your worthiness and mingle with movie stars. And while it was incredibly difficult to getin, the club prided itself on being a place where anyone could fit in. Refinery29 reports that doormen were instructed to admit people of diverse sexualities and gender identities. Founder Rubell is quoted as saying, "The key to a good party is filling a room with guests more interesting than you."
Actor Alec Baldwin would likely easily gain admission to a modern-day Studio 54. Back in 1977, however, Baldwin had just entered NYU and was working multiple jobs as he hoped for his Hollywood career to take off. One such side-hustle led him into the heart of Studio 54 — not as a glamorous attendee, but as a busboy.
Alec Baldwin worked as a waiter while he awaited his big break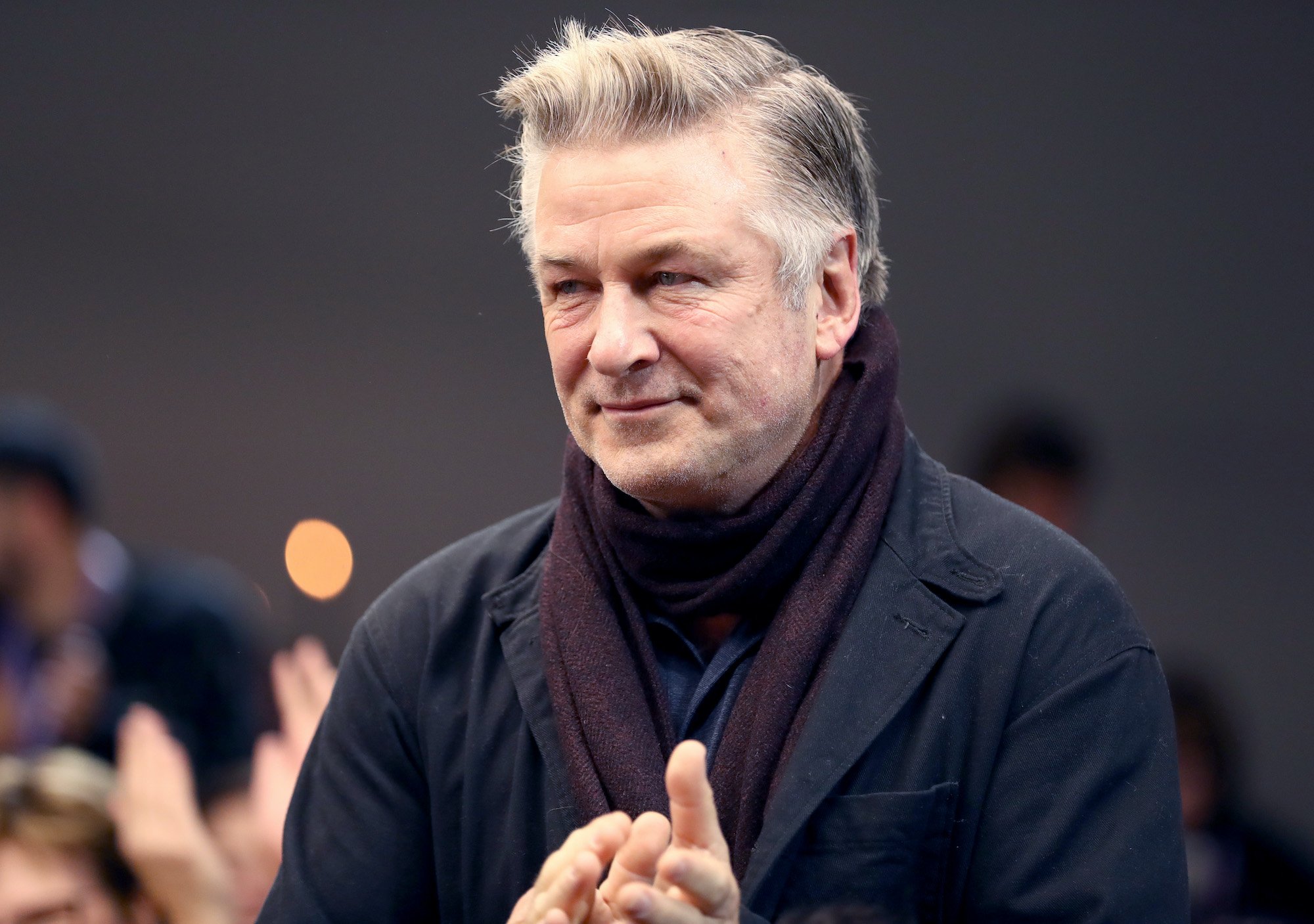 According to Biography, four of the six Baldwin children — born in New York — became actors. With outcomes like that, it may seem like Alec Baldwin was always destined for his future career. On the contrary, the young man initially attended George Washington University, with hopes of pursuing a career in law. His switch to NYU came later in the game and was filled with risks.
As he hoped to find stardom, he picked up every job he could. Interview Magazine quotes him as saying, "I drove a limo. I sold shirts at BFO on lower Fifth Avenue. I was a waiter in a restaurant. I had 60 jobs."
One of his occupations was as a busboy in Studio 54. According to the interview, he was a favorite of classy gay men, who would send him on cigarette runs to free up the balconies for hook-ups. It's hard to imagine stoic Baldwin, known for his stern roles and scathing parodies of the president, running errands for the stars of old Hollywood. It's even harder to fully grasp the legacy of Studio 54, though Rubell and Schrager's joint was open for just three years.
Studio 54 was raided in 1978
Not long after Studio 54 began dominating pop culture, it came under question. According to Mental Floss, the IRS took notice of Rubell's claims that the club was similar to the Mafia in its dealings with money. 
In a 1978 raid, the FBI located "a reported $600,000 in garbage bags hidden in the building," as well as several illegal drugs. The owners were sentenced to thirteen months in prison, a punishment that would mark the beginning of the end for the original Studio 54.
Baldwin's two-month stint as a busboy undoubtedly provided hundreds of stories and hours of entertainment. Now a star in his own right, he's able to still get the dish on his celebrity contemporaries… without having to do the dishes. 
RELATED: Rod Serling Rudely and Politely Evaded a Conversation With Alec Baldwin