Alec Baldwin and His Wife Hilaria Are Expecting Their Seventh Child: 'Another Baldwinito Is Coming This Fall'
Actor Alec Baldwin and his wife, Hilaria, announced that they are welcoming their seventh child to the world in a beautiful Instagram post.
Rust star Alec Baldwin is expecting his seventh child with his wife, Hilaria Baldwin. She made the exciting announcement on Instagram, showcasing their beautiful family that is about to add another "Baldwinito" to the mix.
Alec Baldwin and his wife, Hilaria, are expecting their seventh child
Hilaria took to Instagram to celebrate that the Baldwin family is introducing their seventh child to the world. The video showcases a sweeping camera that features each member of the family celebrating. They're rolling around and cuddling into one another. The song playing in the background is a remix of "I Love You Baby."
"After many ups and downs over the past few years, we have an exciting up and a huge surprise: another Baldwinito is coming this fall," Hilaria wrote. "We were pretty sure our family was complete, and we're beyond happy with this surprise. I'm sharing with you the moment we told the kids—as you can see, they are super excited!"
Hilaria continued: "Our new baby is a very bright spot in our lives. A blessing and a gift during such uncertain times. I've missed you during my break from social media … I'm back and looking forward to continuing with you this wild journey that we call "life." Our love to you and your loved ones."
Alec Baldwin and Hilaria introduced their sixth child, Lucia, to the world in March 2021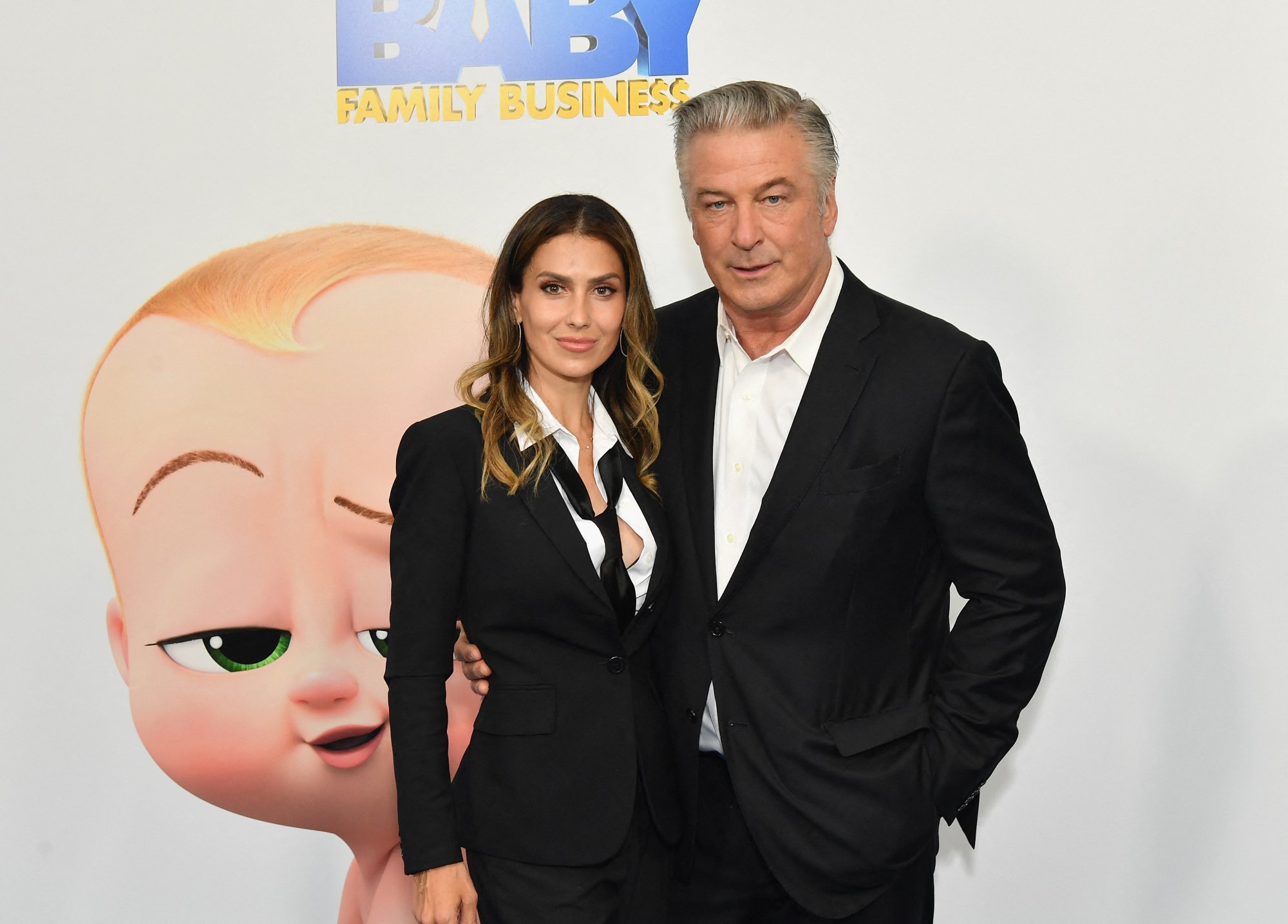 Baldwin and Hilaria previously introduced their sixth child to the world in March 2021. Her name is Lucia and they had her via surrogacy and called her a "dream come true" in a previous Instagram post. She comes after five older siblings: Carmen, Rafael, Leonardo, Romeo, and Eduardo (Edu). Baldwin also has a 25-year-old daughter named Ireland, who is from his previous marriage to Kim Basinger.
The actor most recently took to social media to defend Chris Rock after the Will Smith Oscars 2022 slap
It's clear that even with Baldwin's family growing, he isn't keeping away from what's latest in the entertainment industry. He had some thoughts regarding the most recent Academy Awards ceremony.
People reported that Baldwin posted on Twitter after Will Smith slapped Chris Rock at the Oscars 2022 ceremony. Audiences split on whether it was correct for Smith to take the stage to slap the stand-up comedian over a joke aimed at his wife, Jada Pinkett Smith. However, it's clear that Baldwin has some thoughts on both the ceremony and Smith's behavior.
The joke indicated that Jada could get cast as the next lead star in G.I. Jane as a result of her hair loss. However, she didn't take too kindly to the jab, since her alopecia condition caused the hair loss.
Baldwin tweeted: "I am not reading much about how, or even if, the producers attended to Chris. But I love you, @chrisrock. And I'm sorry the Oscars turned into the Jerry Springer show."